Crafting Costa Rican Love Stories
At Tulu Weddings, we believe in the magic of new beginnings, especially in the heart of Costa Rica's breathtaking landscapes. Our journey began with a simple passion: to turn dream weddings into reality. With deep roots in this tropical paradise, we've grown to become Costa Rica's premier wedding planners.
The tale of Tulu Weddings is intertwined with the rich tapestry of Costa Rica's heritage. The inspiration behind our name, "Tulu," is a tribute to the moon. In the language of the Cabécar indigenous people, Costa Rica's original tribe from the remote Talamanca region, the moon is referred to as "Tulu." Just as the moon influences the tides and rhythms of our world, we aim to be a guiding light in your wedding journey, illuminating every step with care, passion,
and expertise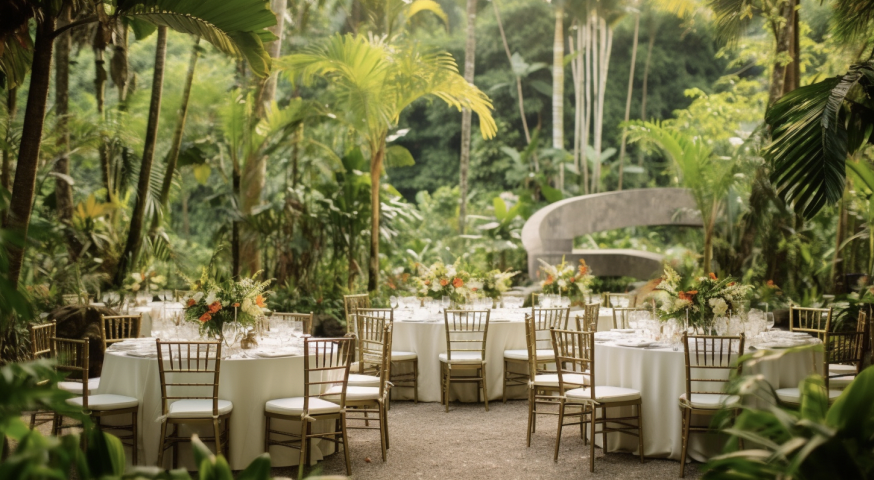 We're more than just wedding planners; we're storytellers. As we planned dream vacations in Costa Rica, the demand for experienced wedding planning grew. With our local knowledge, love for weddings, and a desire to offer unparalleled experiences, we naturally expanded our services. Today, we're proud to curate modern, stylish weddings, ensuring every detail is executed with tropical vibes and happiness.
Our Commitment to Sustainability
At the heart of Tulu Weddings lies a deep-rooted commitment to sustainability. We recognize the importance of preserving the beauty and richness of Costa Rica for future generations. Our eco-conscious approach ensures that every wedding we plan leaves a positive impact. From supporting local communities to planting trees and offsetting carbon footprints, we're dedicated to crafting weddings that not only celebrate love but also honor our environment.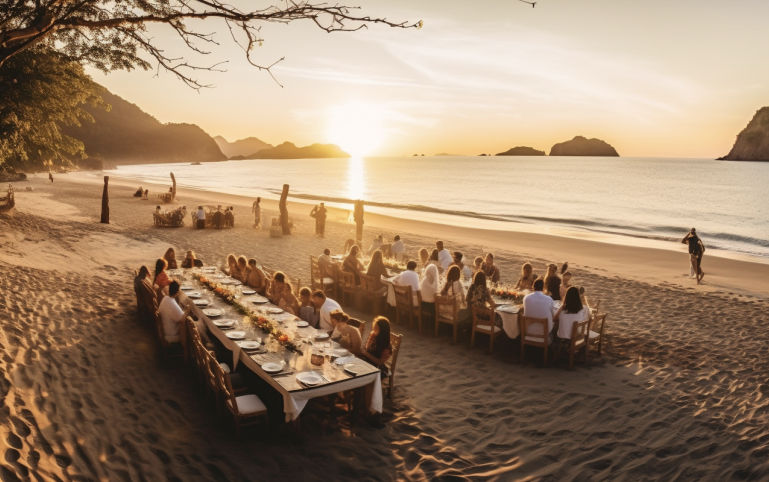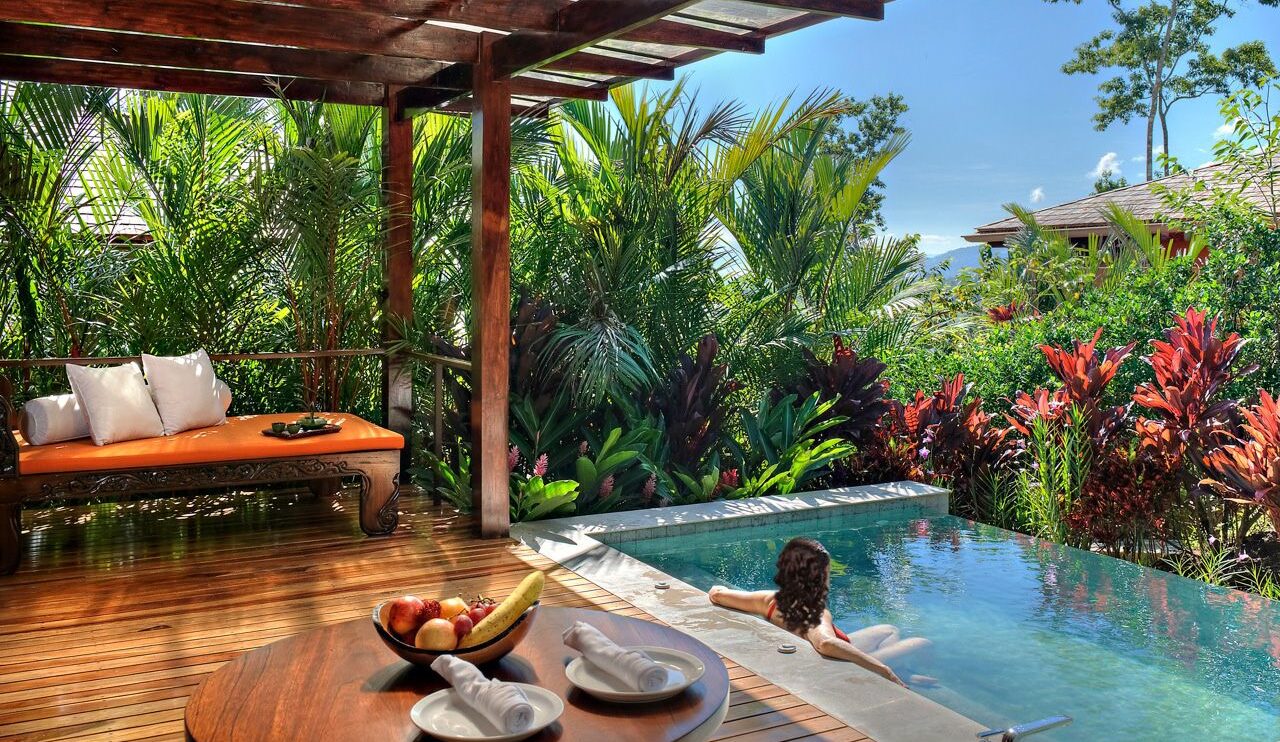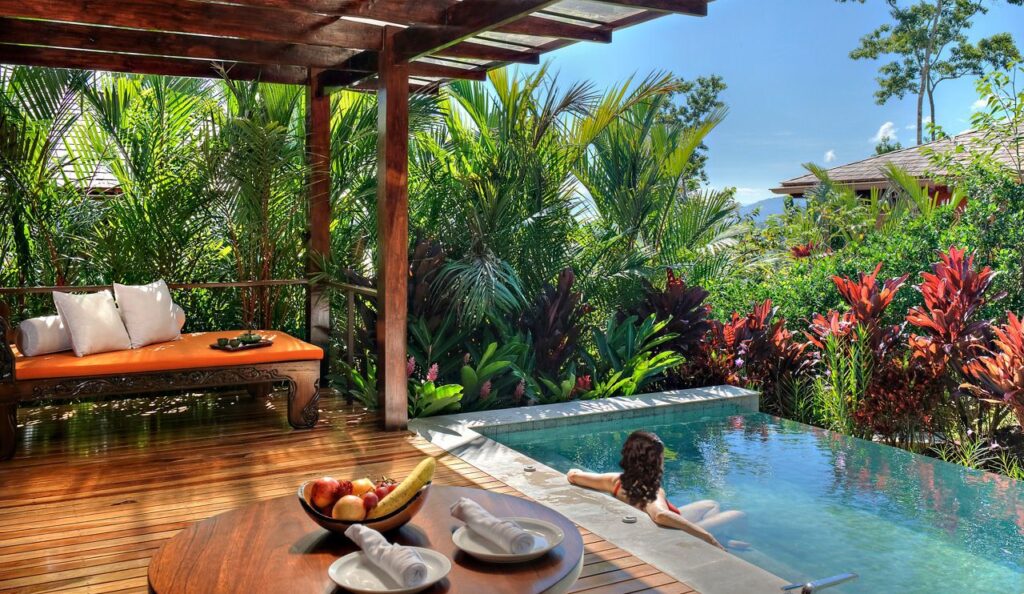 Our portfolio boasts a range of accommodation options to suit every budget. From rustic bungalows nestled in the mountains to luxury beachfront villas, we've got you covered. And if you're unsure where to start, we're here to guide you. With Tulu Weddings, you're not just getting a wedding planner; you're gaining a partner dedicated to making your Costa Rican journey unforgettable.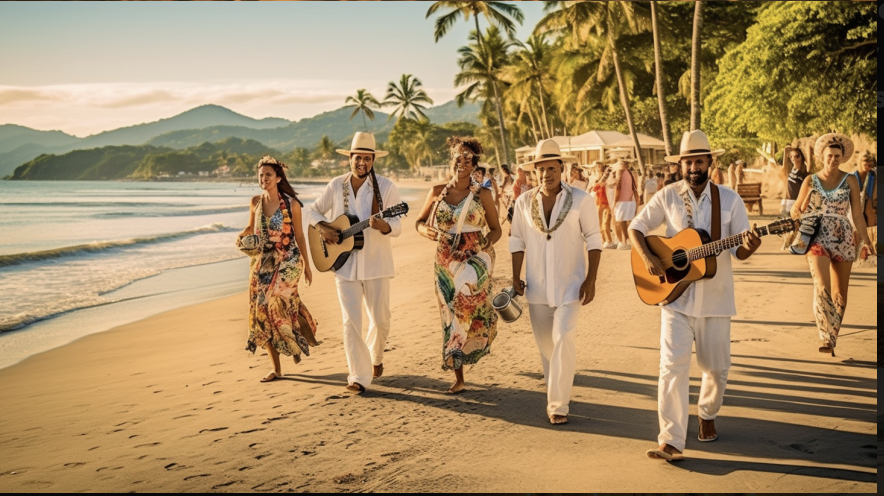 Local Expertise & Quality
Based in Costa Rica, we ensure top deals and collaborate only with high-quality vendors.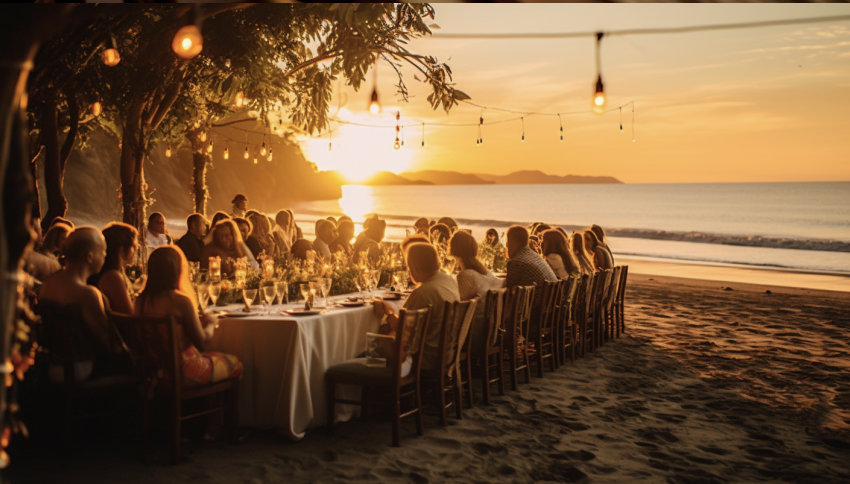 Each wedding is unique, and we're here to craft your perfect love story.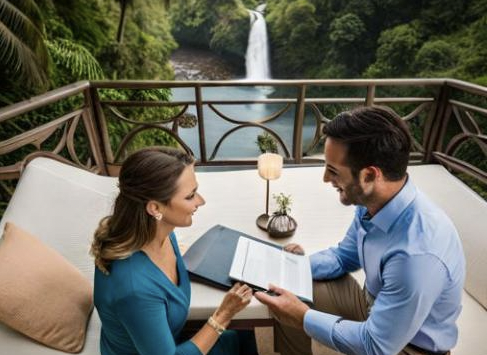 From travel details to the wedding ceremony, we handle every aspect seamlessly.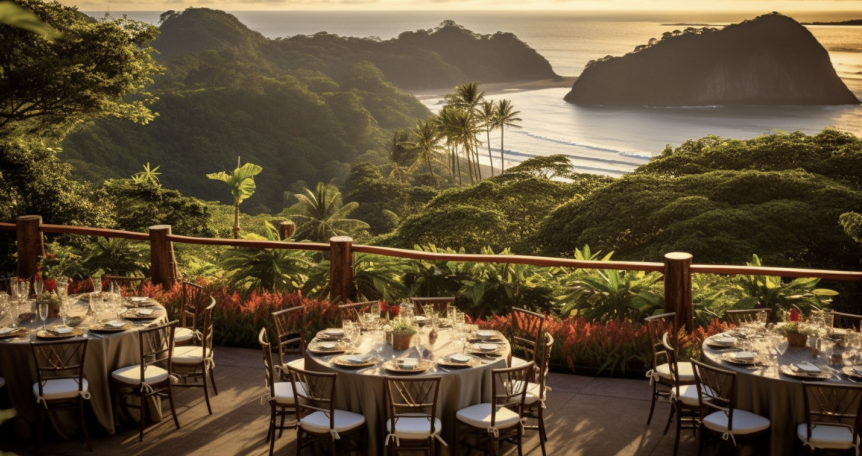 Every couple is distinct, and we tailor our services to match your dream.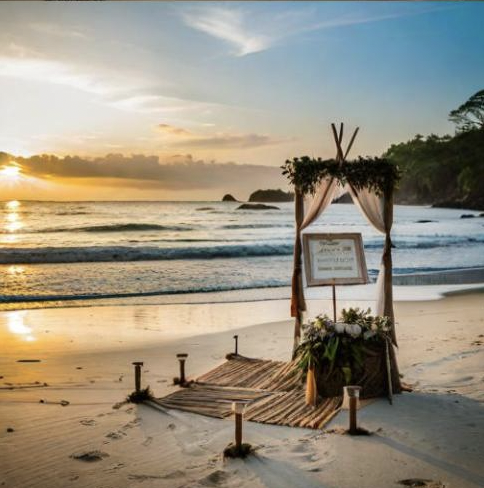 We're committed to sustainability, ensuring your wedding benefits our planet.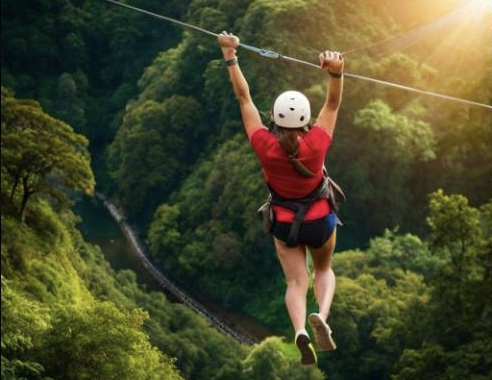 Beyond weddings, we offer travel packages to explore the beauty of Costa Rica.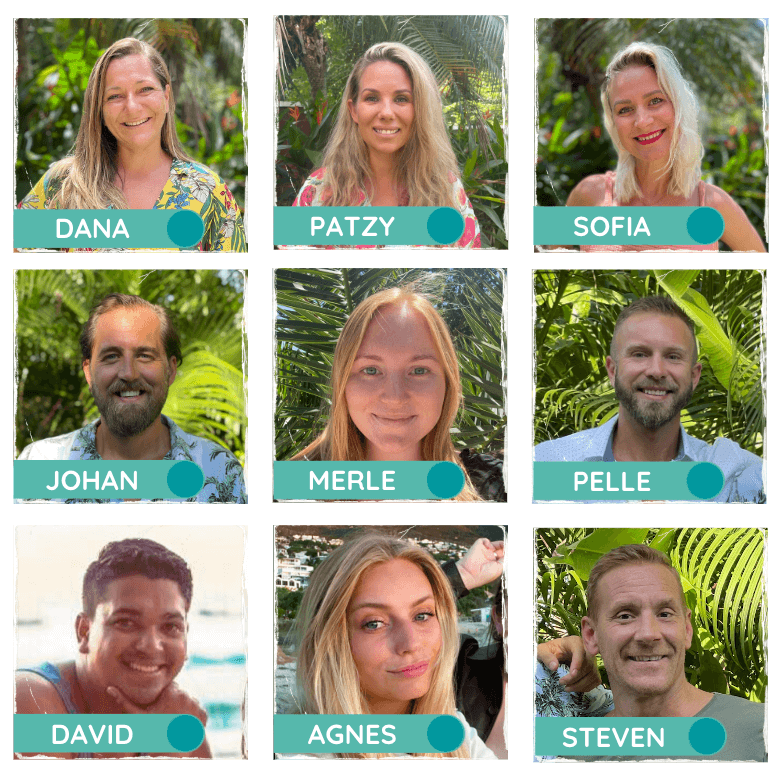 With over two decades of expertise in the wedding and travel sectors, combined with the vibrancy of our globally diverse, multi-lingual, and professional team, Tulu Weddings stands as a beacon in Costa Rican wedding planning and destination management, always striving for excellence for our cherished clients.
Our forte? Spotting and harnessing talent!
Our Tulu wedding specialists channel their creativity, proficiency, and fervor to craft and bring to life unparalleled wedding programs & events that resonate with your vision.
We assure unmatched value and excellence in every service you entrust with us. Swift, consistent, and always available – that's the Tulu promise.
Our mission is to curate unforgettable moments through deep-rooted local insights, an inventive approach, and unwavering dedication to professionalism.
Others do what we do,
WE DO IT DIFFERENTLY!
What our wedding clients say!
The Tulu Travel team were incredible to work with. We were able to create an unforgettable experience for our attendees during our most recent program in Costa Rica.

From the dinner recommendations to the activities, we couldn't have had a better experience for our over 100 attendees during our trip. I can't speak highly enough of Tulu Travel and can only recommend working with them on your next trip. Pelle and Johan truly do turn dreams into reality.
Tori Balkin
TransPerfect - Event Marketing Lead
"Their attention to detail during the planning phase, their constant focus on keeping us under budget, their patience with our staff to address every one of their inquiries and unique challenges, and their on-site assistance and inventive add-ons, make each trip more memorable than the last"
Alicia Wilsson
American Express
I recommend The Tulu team over and over again for your wedding planning! Pelle is so thoughtful, detail oriented, calm, professional, flexible, everything you would want in a planner for your big day! We had to reschedule our wedding few times and Pelle made the experience as stress free as possible. We were blown away at the gorgeous details in every aspect from the flowers, to the place settings, to the ambiance and cohesive look. Our wedding day was so special and I want to thank Tulu Travel and their whole team for a day we will never forget!
Daniel Kaplisnki