Things to do in Costa Rica
With  Costa Rica´s Travel Agency
Activities for all kind of explorers
Welcome to the tropical paradise of Costa Rica! With its stunning beaches, lush rainforests, and diverse wildlife, this Central American gem offers endless opportunities for adventure and relaxation. Whether you're a nature lover, an adrenaline junkie, or someone who simply wants to unwind in a tranquil setting, Costa Rica has something for everyone.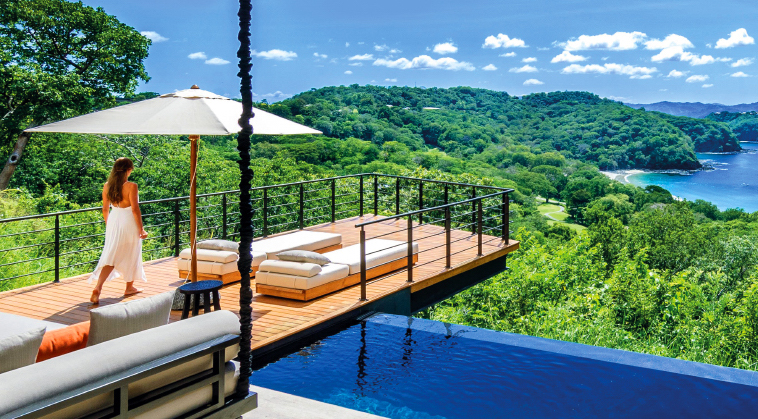 Best things to do in Costa Rica and how to get the most out of your trip
We'll take you on a journey through the best things to do in Costa Rica – from exploring breathtaking national parks to indulging in mouthwatering local cuisine. So buckle up and get ready for an unforgettable trip filled with fun activities and unforgettable experiences! Let's dive in and discover all that Costa Rica has to offer
The best things to do in Costa Rica​
Explore the national parks
Welcome to Costa Rica, a country renowned for its stunning natural beauty and impressive biodiversity. Nestled in Central America, this tropical paradise is home to some of the most incredible national parks and reserves on the planet. From lush rainforests teeming with wildlife to majestic volcanoes and pristine beaches, Costa Rica has it all. If you're a nature lover or an adventure enthusiast, get ready to embark on an unforgettable journey through the best national parks in Costa Rica. Grab your backpack and let's dive into this breathtaking world of flora and fauna!
If you're dreaming of a beach getaway that combines world-class surfing, tranquil swimming spots, and family-friendly shores, look no further! So, grab your sun hat and towel as we dive into an unforgettable coastal adventure! Whether you're a seasoned surfer seeking epic waves or simply craving some relaxation under swaying palm trees, Costa Rica has something for everyone. Let's uncover the hidden gems along this enchanting coastline and discover why it's truly a beach lover's paradise.
If you're a nature enthusiast with a fondness for feathered friends, then bird watching in Costa Rica is an experience you simply cannot miss! With its diverse ecosystems and abundance of avian species, this Central American gem is a haven for bird lovers from all over the world.
Imagine waking up to the symphony of chirping birds echoing through lush rainforests or spotting rare and exotic species soaring gracefully across azure skies. Whether you're an avid ornithologist or just starting your journey into the fascinating world of birding, Costa Rica offers unparalleled opportunities to witness these winged wonders up close.
Join us as we embark on a virtual tour through some of Costa Rica's most renowned birding destinations, discover tips on how to prepare for your trip, and unravel the secrets behind successful bird watching adventures in this enchanting country. So grab your binoculars, pack your sense of adventure, and let's delve into the captivating realm of bird watching in Costa Rica
Nestled in the heart of Central America, Costa Rica boasts an unrivaled biodiversity, making it a haven for wildlife lovers and adventurers alike. From dense rainforests to pristine coastlines, this tropical paradise is teeming with an astonishing variety of animals, each adding its unique charm to the vibrant tapestry of life
Join us as we embark on a journey through Costa Rica's wildlife, discovering the top animals and unveiling the best places to witness these magnificent creatures in their natural habitats. Prepare to be enchanted by the wonders of animals, the essence of wildlife, and the magic that is Costa Rica!
Whether you choose to kayak along peaceful rivers in search of caimans or hike through misty cloud forests to glimpse resplendent quetzals perched high above in trees – exploring Costa Rican wildlife promises adventure at every step!
How to get the most out of your trip to Costa Rica
Embarking on a trip to Costa Rica is an opportunity to immerse yourself in a world of wonder and create cherished memories. With a plethora of extraordinary attractions and activities, it's only natural to seek guidance on maximizing your time in this captivating country. Fear not! Here are invaluable tips to ensure your trip is nothing short of extraordinary:
Research, Unveil, Discover: Delve into the enchanting realms of Costa Rica by conducting thorough research. Unearth the diverse regions that compose this paradise, each offering its own unique allure. Immerse yourself in lush rainforests, luxuriate on pristine beaches, or embrace the thrill of adventure activities like zip-lining and white-water rafting. As you unveil the possibilities, allow curiosity to guide your path.
Embrace Local Wisdom: Enhance your journey by enlisting the expertise of local guides or joining organized tours. These knowledgeable companions will unravel the intricacies of Costa Rican culture and wildlife, illuminating hidden gems that lie off the well-trodden path. Immerse yourself in their wisdom, and witness the tapestry of this nation come alive through their eyes. 
Nature's Embrace: Costa Rica beckons with a multitude of national parks and reserves, where nature flourishes in all its splendor. Immerse yourself in the ethereal beauty of Manuel Antonio National Park, where wildlife and pristine beaches converge. Traverse the trails of Arenal Volcano National Park, discovering hot springs and hiking trails that reveal the fiery heart of the land. Surrender to nature's embrace, and let its magnificence leave an indelible imprint on your soul.
Culinary Delights: Expand your horizons and tantalize your taste buds with the vibrant tapestry of Costa Rican cuisine. Savor the comforting embrace of gallo pinto, a morning delight of rice and beans. Relish the symphony of flavors in a typical lunch dish, the casado. Indulge in the tangy freshness of seafood ceviche, and discover the luscious sweetness of tropical fruits like mangoes and papayas. Each bite is a portal to the soul of Costa Rica, where culinary traditions intertwine with the spirit of the land.
Prioritize Safety: As you embark on this grand adventure, prioritize your well-being by adhering to common safety precautions. Avoid isolated areas at night, ensuring you traverse vibrant, well-lit spaces. Safeguard your valuables with care, providing peace of mind as you explore the riches of this beautiful nation.
What to see in Costa Rica
Prepare to be spellbound as you step into a world where nature's wonders unfold at every turn. Costa Rica, a land of unrivaled beauty, beckons with breathtaking landscapes that will leave you breathless. Brace yourself for a captivating journey through the country's most awe-inspiring sights:
Arenal Volcano: Witness the raw power and sublime beauty of the Arenal Volcano, a towering colossus that commands attention. Its majestic silhouette serves as a backdrop for an adventure of a lifetime. Embark on thrilling hikes through lush trails, where each step brings you closer to panoramic vistas that defy imagination. And when the day is done, immerse yourself in the soothing embrace of nearby hot springs, a moment of pure relaxation amidst the volcanic majesty.
Manuel Antonio National Park: Prepare to be enchanted by the symphony of nature at Manuel Antonio National Park, a true haven for wildlife enthusiasts. Traverse verdant trails that lead you deep into a realm teeming with life. Marvel at mischievous monkeys swinging through the canopy, discover the leisurely grace of elusive sloths, and be captivated by the kaleidoscope of colors exhibited by tropical birds. And when the call of the pristine beaches becomes irresistible, surrender to the allure of sun-kissed sands and turquoise waters that beckon for tranquil moments of bliss.
Monteverde Cloud Forest Reserve: Step into a realm of enchantment, where wisps of mist embrace a mystical forest canopy, and biodiversity thrives in harmonious abundance. Monteverde Cloud Forest Reserve is a realm of pure magic, inviting you to venture across suspended bridges, walk among the treetops, and immerse yourself in a symphony of green. Discover the secrets hidden within the mist, as you encounter extraordinary flora and fauna that define the essence of Costa Rica's natural wonders.
Playa Conchal: Indulge in the purest manifestation of paradise as you set foot on the ethereal shores of Playa Conchal. This hidden gem is a testament to nature's artistry, with glistening turquoise waters caressing the powdery white sand, meticulously crafted from countless crushed seashells. Stroll along this exquisite beach, feeling as if you're walking upon a radiant tapestry of pearls, while the soothing rhythm of the waves serenades your soul.
Costa Rica beckons to those seeking both adventure and tranquility, promising an unparalleled tapestry of experiences. Traverse its diverse landscapes, immersing yourself in the vibrant culture that permeates every corner. Surrender to the allure of Costa Rica, where wonders beyond imagination await your exploration.
What to eat in Costa Rica
Discover the culinary delights of Costa Rica by embarking on a mouthwatering journey through the vibrant flavors of Costa Rican cuisine, where a tantalizing fusion of cultural influences and bountiful ingredients awaits. Get ready to tantalize your taste buds with these captivating dishes:
Gallo Pinto

: Awaken your senses with this traditional breakfast masterpiece. Sautéed rice and beans, infused with aromatic onions, peppers, and spices, create a symphony of flavors that perfectly complement eggs or meat. This hearty dish is the ultimate morning fuel, promising to kickstart your day in the most delicious way.

Ceviche

: For seafood enthusiasts seeking a refreshing delight, Ceviche is an absolute must-try. Imagine succulent raw fish marinated in zesty citrus juices like lemon or lime, mingling harmoniously with crisp onions, vibrant cilantro, and a medley of tantalizing seasonings. Each tangy bite bursts with an explosion of flavors that will transport you straight to the shores of Costa Rica.

Casado

: Brace yourself for a gastronomic adventure with Casado, a plate brimming with hearty goodness. Experience the harmonious blend of fluffy rice, velvety black beans, sweet plantains, and a medley of salad greens. As if that weren't enough, choose your protein, be it succulent chicken or delectable fish, and savor the satisfaction of a complete, soul-nourishing meal.
Quench your thirst and toast to the tropical paradise that is Costa Rica with these irresistible beverages:
Batidos (Fruit Smoothies): Take a sip of pure refreshment as you indulge in Batidos, delightful fruit smoothies bursting with the tropical essence of Costa Rica. Whether you opt for the vibrant sweetness of mango, the tangy zest of pineapple, or the velvety richness of papaya, these luscious concoctions offer a revitalizing respite from the sun-kissed adventures that await.
Imperial Beer (The National Beer): Raise a glass to Costa Rica's rich brewing traditions with an ice-cold Imperial Beer. As you relish the crisp, golden elixir, appreciate the craftsmanship and pride poured into each sip. It's the perfect beverage to quench your thirst and celebrate the enchanting spirit of this captivating country.
Want to Customise Your Vacation?

Get a free Quote
& expert advice