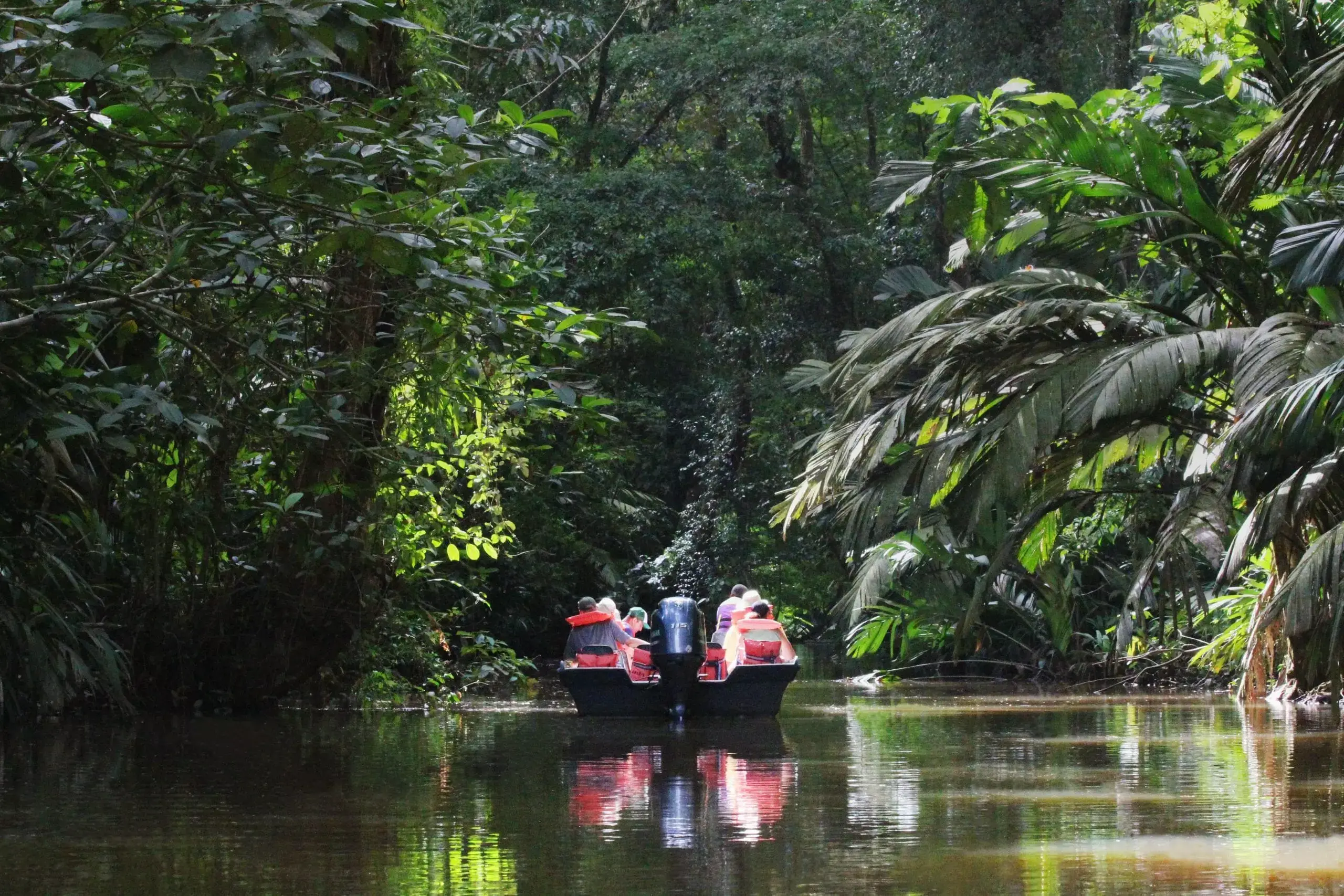 Tortuguero Jungle Expedition
Tortuguero Jungle Expedition
Duration: 2 nights 3 days
Overview
Your Tortuguero Jungle Expedition starts of at either San José, Arenal, Puerto Viejo/Cahuita or Sarapiqui. Taking you to Tortuguero National Park that protect 51,870 acres of one of the last large areas of tropical rainforest and a major Atlantic Green Sea Turtle nesting area. The park inhabits three species of monkeys (Spider, Howler, and White-faced), Three-toed Sloths, River otters, Caimans, Iguanas, River turtles, Basilisk Lizards, and Poison Dart Frogs. More than 320 species of birds are found at this park, including all six species of kingfishers found in the new world, three species of toucans, eight species of parrots, and other neotropical species such as the Slaty-tailed Trogon, White-collared Manakin, Purple-throated Fruitcrow, and White-fronted Nunbird and many more species. At the Tortuga Lodge & Gardens you can join their free 4pm walk in the gardens with one of the hotels naturalist huides, hike the trails behind the lodge on your own or relax in a hammock between the rainforest and the river. The hotel also has a tour that allows you to explore the creeks of the National Park. This three-hour trip takes you into the backwater lagoons and creeks of Tortuguero National Park. A staggering number of wildlife inhabits Tortuguero, including 57 species of amphibians, 111 species of reptiles, and 60 species of mammals.
You will also have a chance to tour the village of Tortuguero, a small quiet town located on a relatively narrow spit of land between the beach and a canal. Discover the friendly locals and exciting lifestyle as you walk through this colourful Caribbean town.
The naturalist guide will search for local species such as reptiles, birds and some mammals; monkeys are abundant in this region. They will also share their knowledge about the dense vegetation while you fall in love with the wild environment. After hours of exploring the dense tropical jungles, head back to Tortuga Lodge & Gardens to try their mouth-watering cuisine and replenish your energy for more adventures.
Your Tortuguero Jungle Expedition draws to a close and you can move to your next destination, be it a San Jose, Arenal, Sarapiqui or Caribbean coast hotel.
Included
Professional bilingual guide
Round Trip Transportation to and from your choice of San Jose, Arenal, Sarapiqui, Puerto Viejo or Cahuita. Or Fly to and/or from San Jose at no extra charge.
Two nights at Tortuga Lodge & Gardens, River View Downstairs Terrace Room
Tortuguero Village Tour, with Naturalist Guides and entrance fees included (shared with other guests)
One daytime boat excursion, with Naturalist Guides and entrance fees included (shared with other guests)
Get a free Quote & expert advice