Pura Vida Retreat and Spa
Pura Vida Retreat and Spa
Overview
The Pura Vida Retreat and Spa invite you to take a deep breath of pure life while you're enjoying your stay. The journey is a beautiful one, involving inner exploration and plenty of adventure. The retreat sits on 8 acres and 4,900 feet above sea level, overlooking Costa Rica's Central Valley. Quiet coffee plantations surround the spa and retreat, and the location is rich with Costa Rican culture.
Activities at the Pura Vida Retreat and Spa
So much more than a yoga retreat, there is plenty to do on and around the grounds of the Pura Vida Retreat and Spa. Guests can host or attend an all-inclusive retreat, as well as take yoga and meditation classes during their stay. The spa is a relaxation haven, with a beautiful backdrop. Guests can relax at the Pura Vida Jacuzzis and pools after a massage, or enjoy dinner at the dining hall. Eco-adventures, from hikes to tours, are abundant and can be scheduled through the hotel. There is so much to take in, all with a focus on wellness.
Quick Facts about the Hotel
Quick Facts about the Hotel
Get a free Quote & expert advice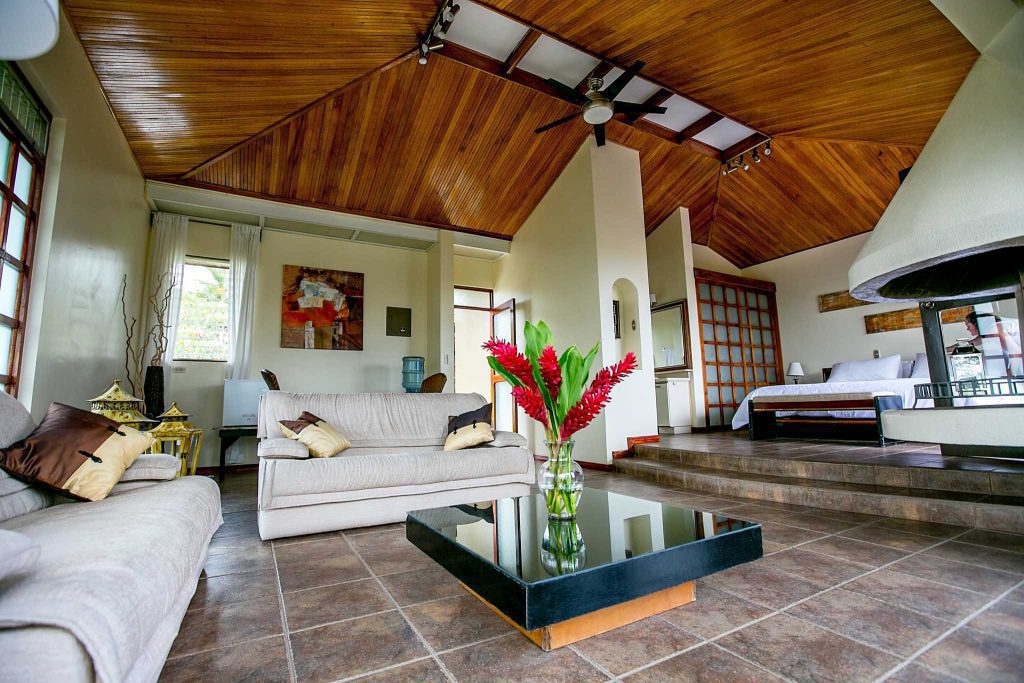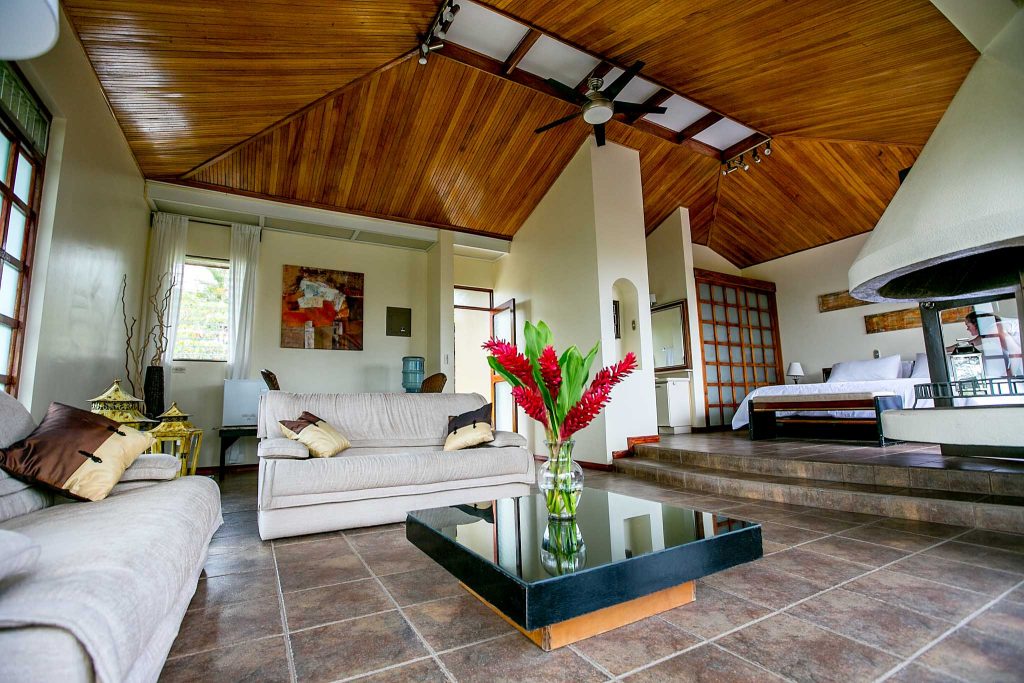 Pagoda Suite
Sleeps 1-2 people
Unique, luxurious and spacious, the Pagoda Suite features breathtaking garden views, a sunken living room, Jacuzzi tub and a private outdoor 'Bali-style' shower.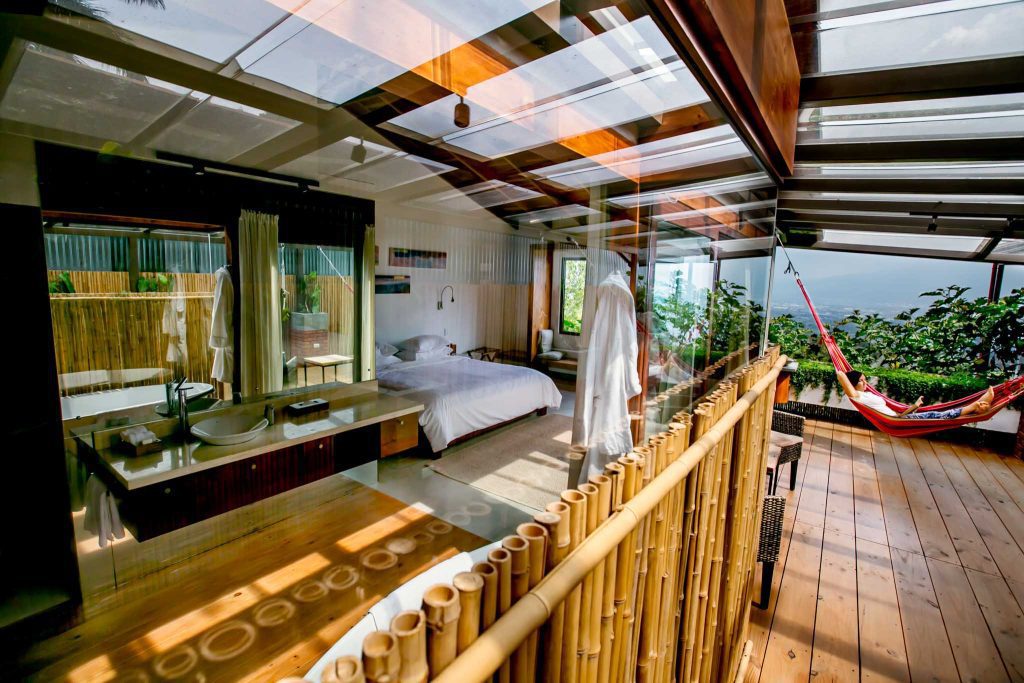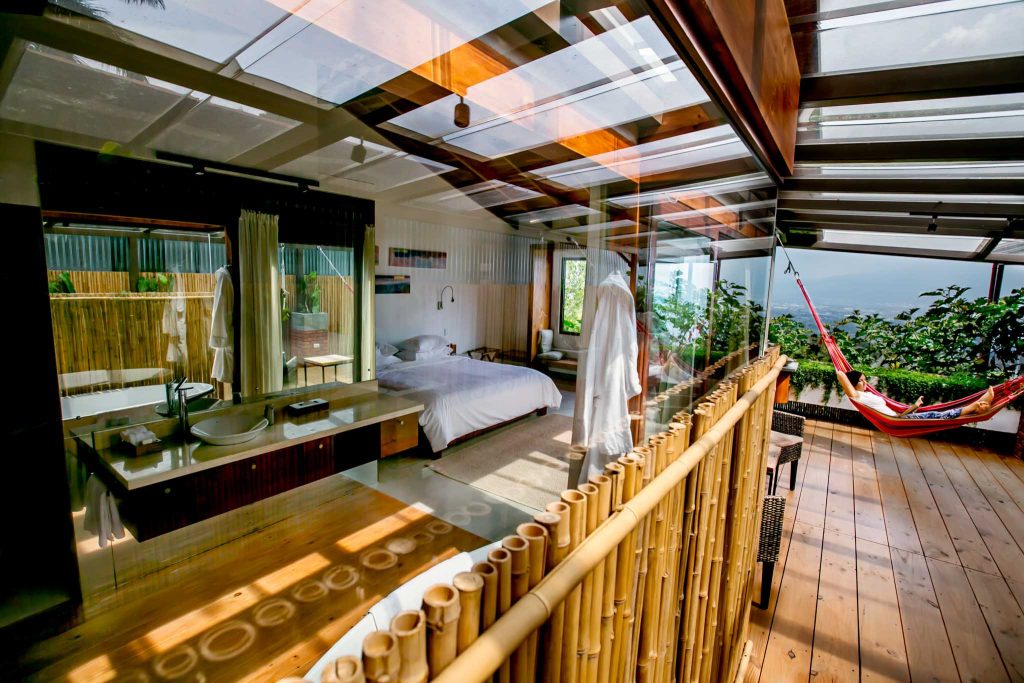 Lila Suite
Sleeps 1-2 people
Soaring ceilings, rich natural materials, rustic woods and creamy natural fabrics lend the spacious Lila Suite a crisp, modern air. The Lila Suite has a large private balcony with two hammocks surrounded by lush, verdant foliage. A favorite for honeymooners.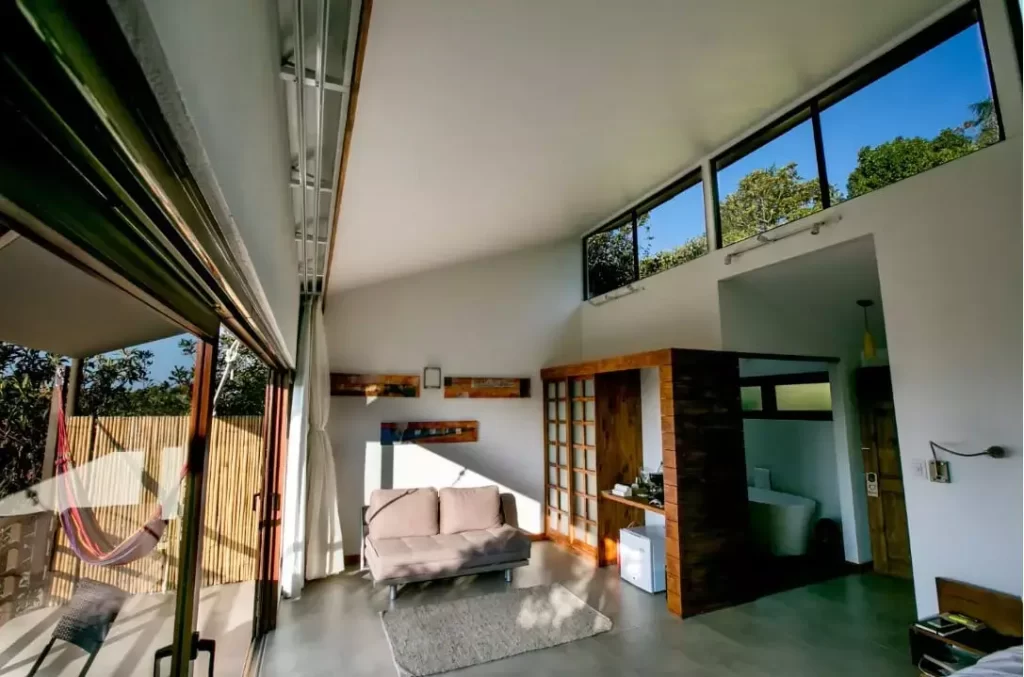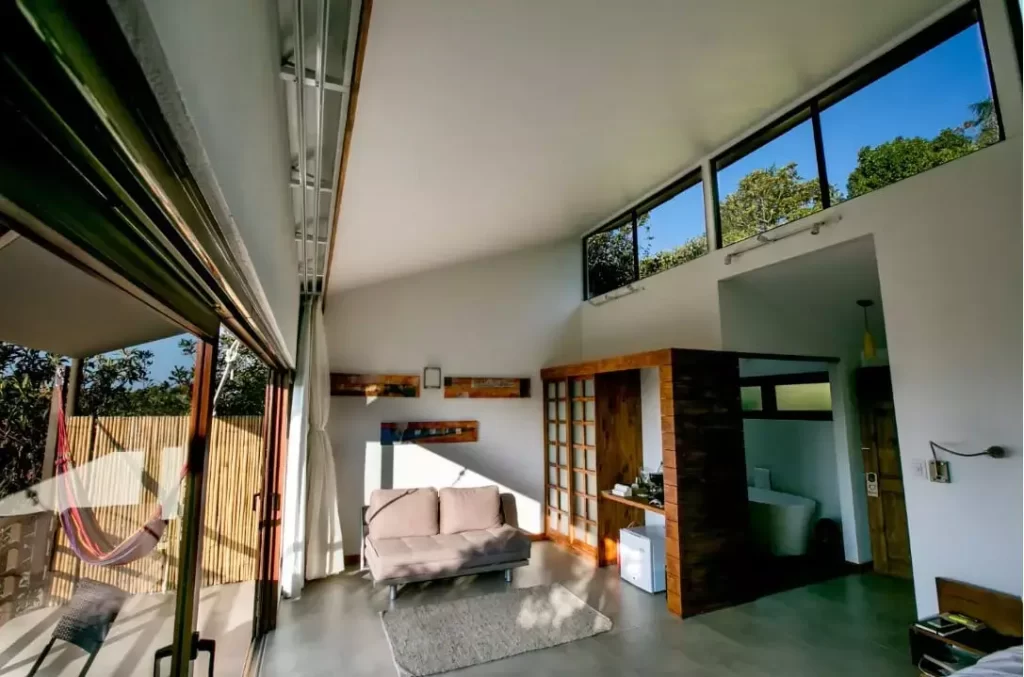 Prana Suite
Sleeps 1-2 people
The newly renovated Prana Suite (previously known as the Villa) is modern and sleek with sliding picture windows that open to a private balcony with spectacular views.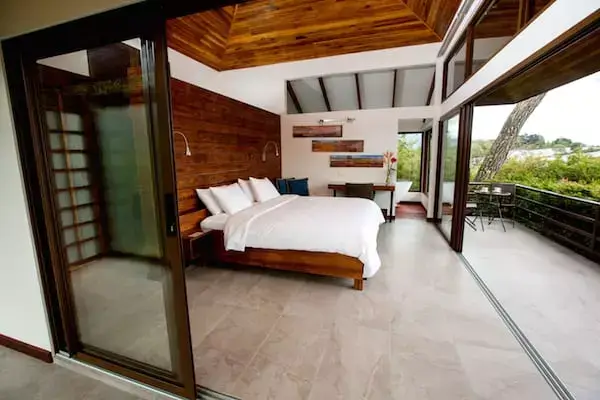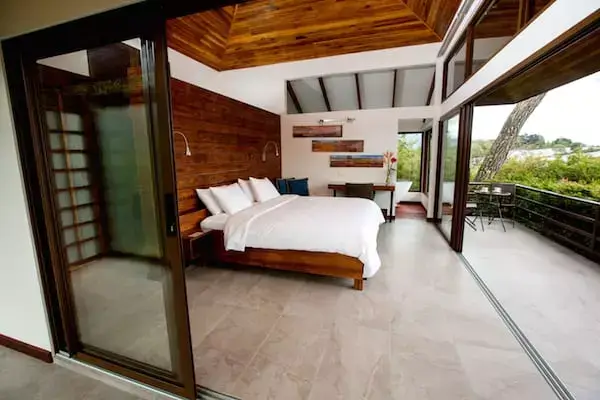 Zendo Suite
Sleeps 1-2 people
The Zendo Suite features a wraparound balcony and huge picture windows with magnificent panoramic views. A glass shower surrounded by greenery brings in the beauty of nature while still affording privacy.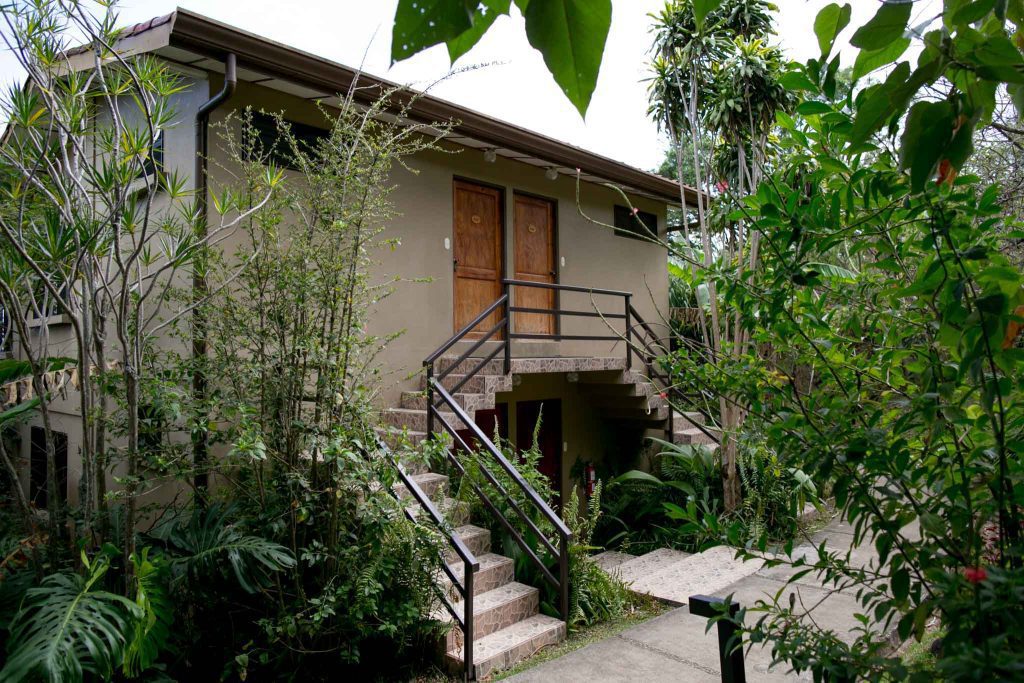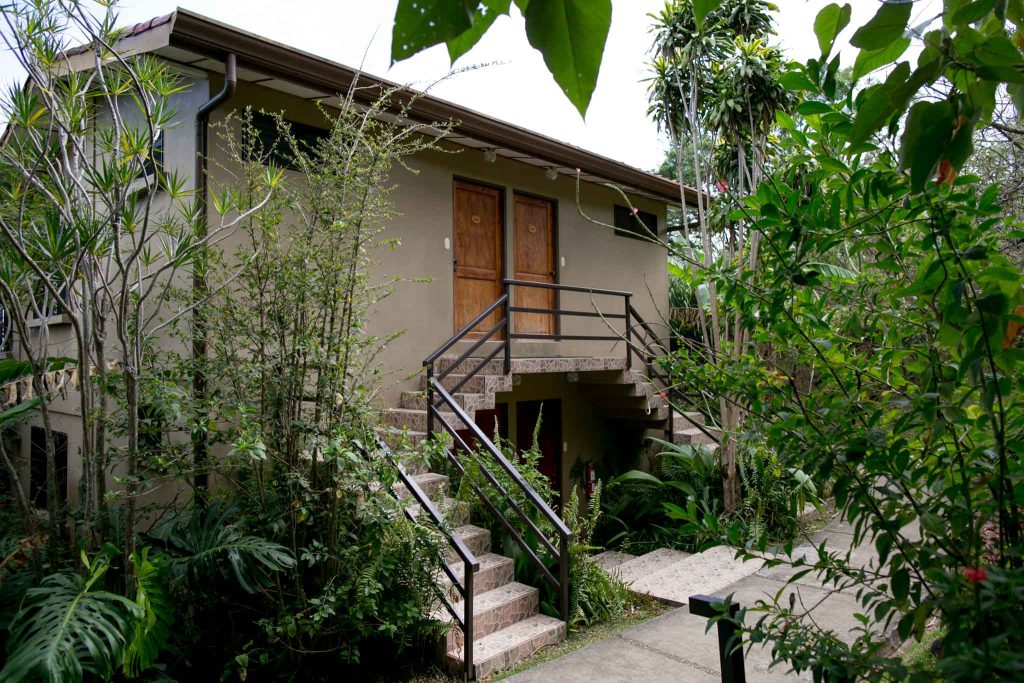 Tri-Level
Sleeps 1-4 people
An open floor plan with three defined living spaces cascading down from each other. Private balconies/patios offer lovely views of gardens and coffee plantations. Option of 1 king-size bed or 2 twin-size beds. Due to new COVID-19 regulations, our Tri-Level rooms can no longer accommodate up to 4 guests. Only two guests are allowed at this time.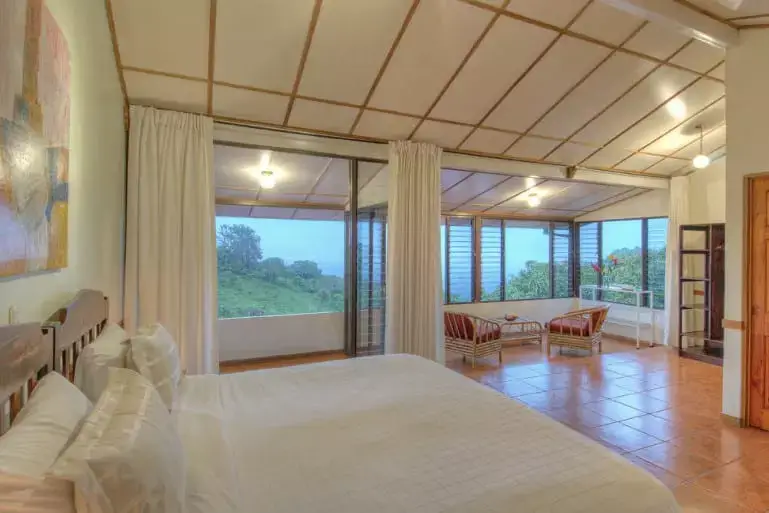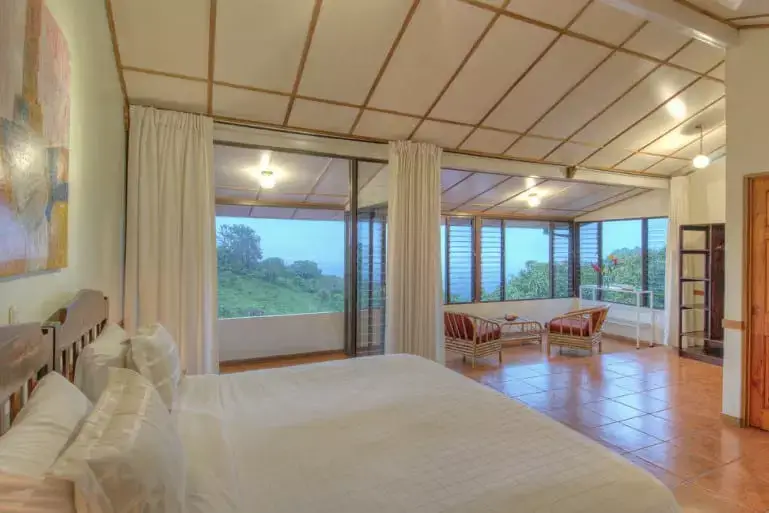 The Kiva building
Sleeps 1-2 people
The Kiva building houses six total units – two units on top floor, two units on middle floor and two units on lower floor. The top and middle units are called "Kiva Upper" and the lower floor units are "Kiva Lower." Kiva Upper units have balconies overlooking the Central Valley, while the Kiva Lower units have private patios overlooking tropical gardens and greenery.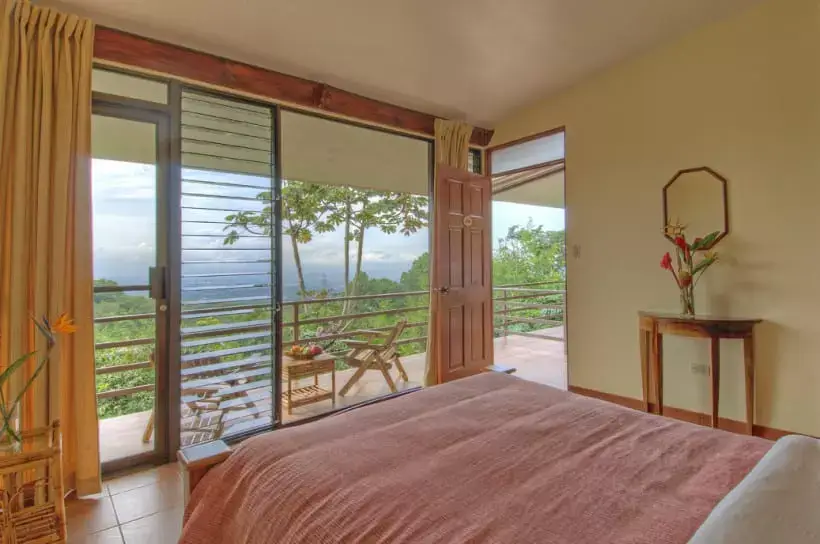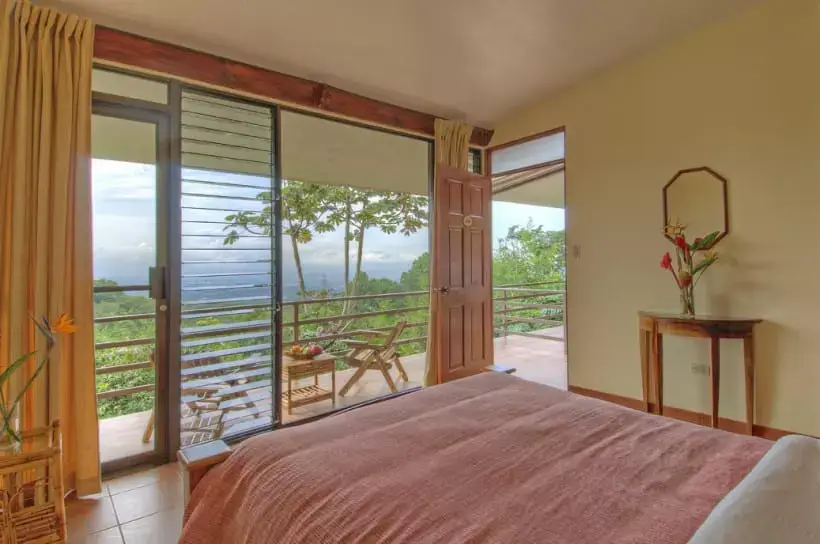 Vista
Sleeps 1-2 people
These deluxe style rooms feature private balconies with gorgeous views. Approximately 250 square feet, these rooms are great for single occupancy, but spacious enough for a comfortable roommate set-up. King-size or two twin beds available.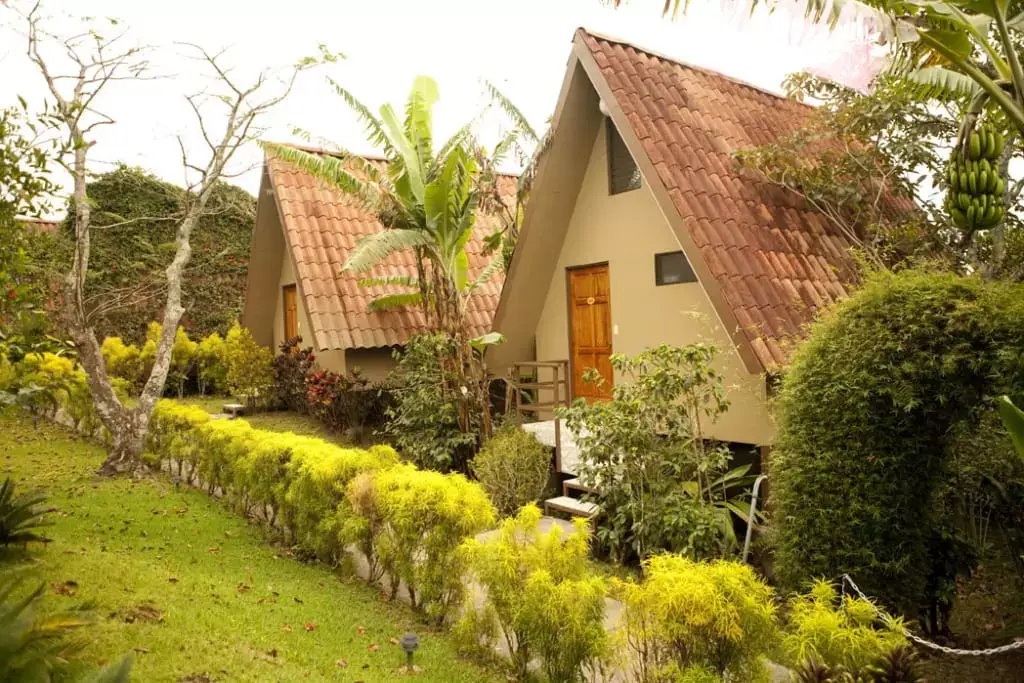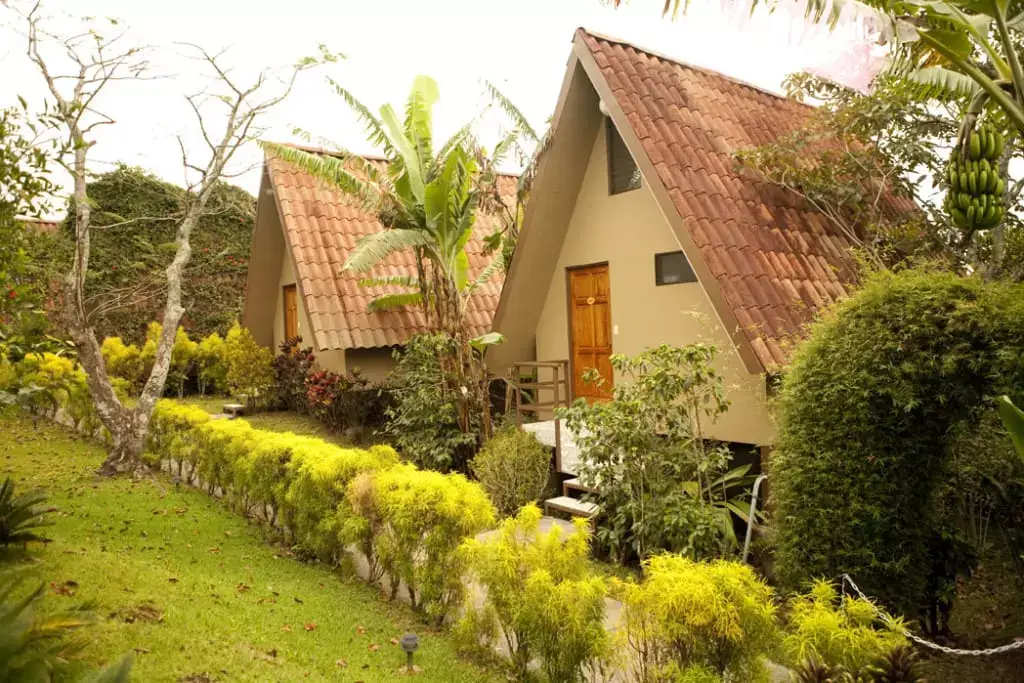 A-Frame
Sleeps 1-2 people
Our bright A-Frame cottages with private balconies offer panoramic tranquil coffee plantation views. Soaring ceilings add spaciousness and light. Option of king-size or two twin beds.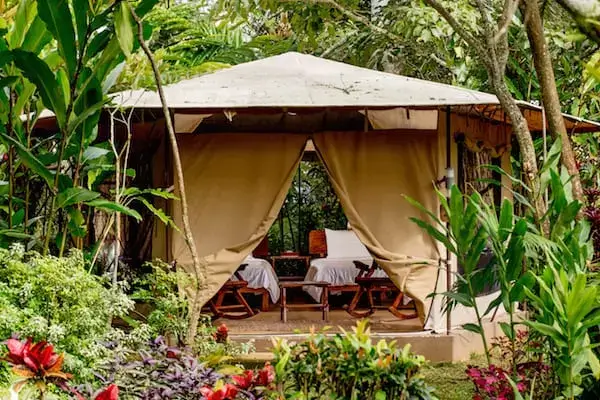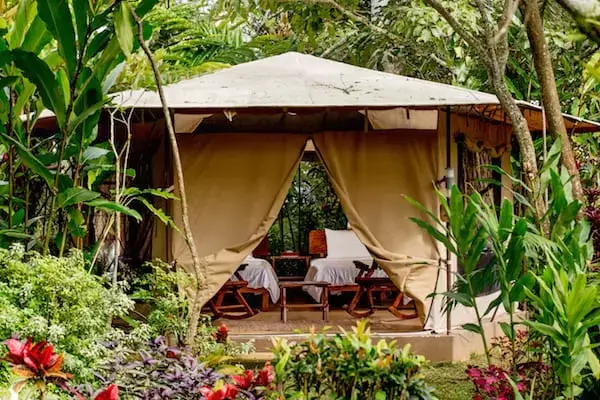 Tentalow
Sleeps 1-2 people
Our hybrid tent-bungalows are the ultimate in eco-chic accommodations for nature lovers. Spacious six-sided tent bungalows contain the same comfortable beds and relaxing lounge areas as other rooms, electricity (no candles, please), space to store clothes, and of course, plenty of fresh mountain air. Attractive and clean shared baths surrounded by gardens are steps away. Option of 1 king-size bed or 2 twin-size beds.