Overview
The all-glass wall villas of the Oxygen Jungle Villas are romantic, secluded, and have the ability to renew the soul. The entire property is incredibly peaceful and is the absolute definition of luxury. Privacy is an essential component of the property. Whether you choose ocean views or a villa set back into the jungle, you can be sure that the experience will change your life. The Oxygen Jungle Villas is truly a once-in-a-lifetime Costa Rican experience.
The O2 Restaurant at the Oxygen Jungle Villas
The selection of food at the restaurant within the Oxygen Villas ranges from salads to fresh fish. Dishes are light and elegant, perfect for lunch and dinner. The restaurant uses organic produce as often as possible and gives guests the opportunity to enjoy breakfast in the restaurant, next to the pool, or on the private terrace attached to each villa. There is constant access to light snacks, and the view from the restaurant is majestic.
The bar at the O2 offers coffee, tea, soft drinks, cocktails, and the best in wine and champagnes.
The Spa at the Oxygen Jungle Villas
Rejuvenation at its finest, the Oxygen Jungle Villas spa offers everything from facials to manicures and reflexology but specializes in couples massages. The spa creates an experience that compliments your stay at the Oxygen Jungle Villas very well. It's the perfect addition to the tranquility and peacefulness that the villas and the property encompasses.
Quick Facts about the Hotel
Quick Facts about the Hotel
Get a free Quote & expert advice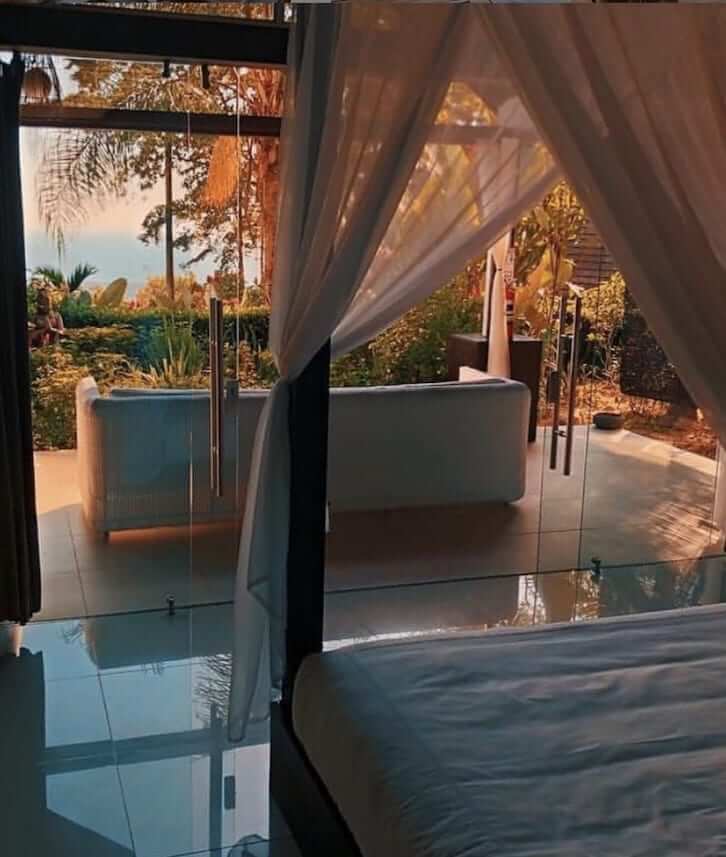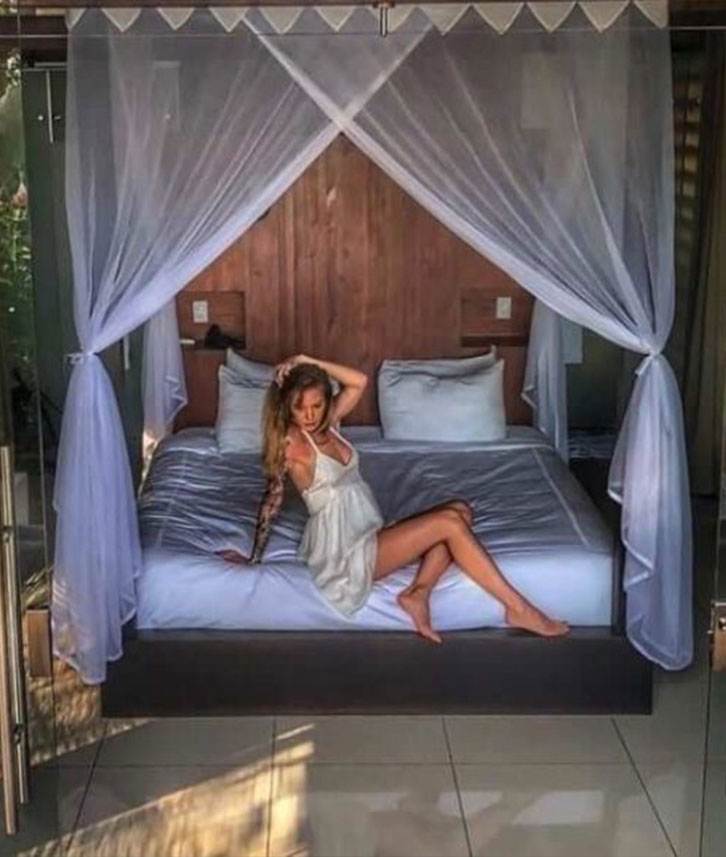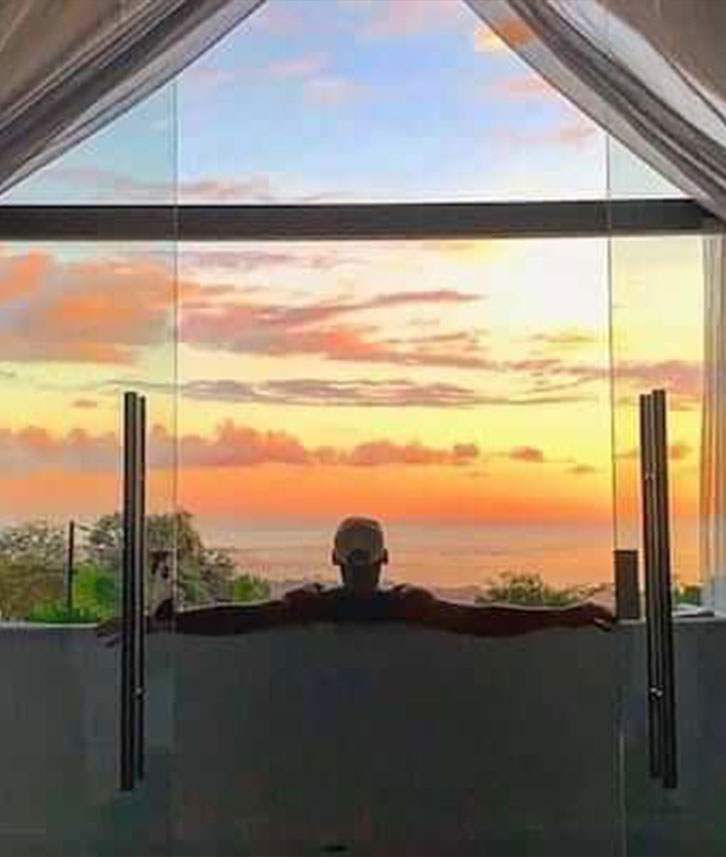 Oceanview Villas
Sleeps 1-2 people
Indulge in a romantic getaway when you stay in our glass-walled Oceanview Villas. With panoramic views over the Marino Ballena National Park and iconic Whale's Tail, you'll enjoy breathtaking Pacific vistas without even needing to lift your head from your pillow. Our Costa Rica luxury resort's oceanview villas are also within close proximity to our infinity pool and restaurant. Life doesn't get much better than this!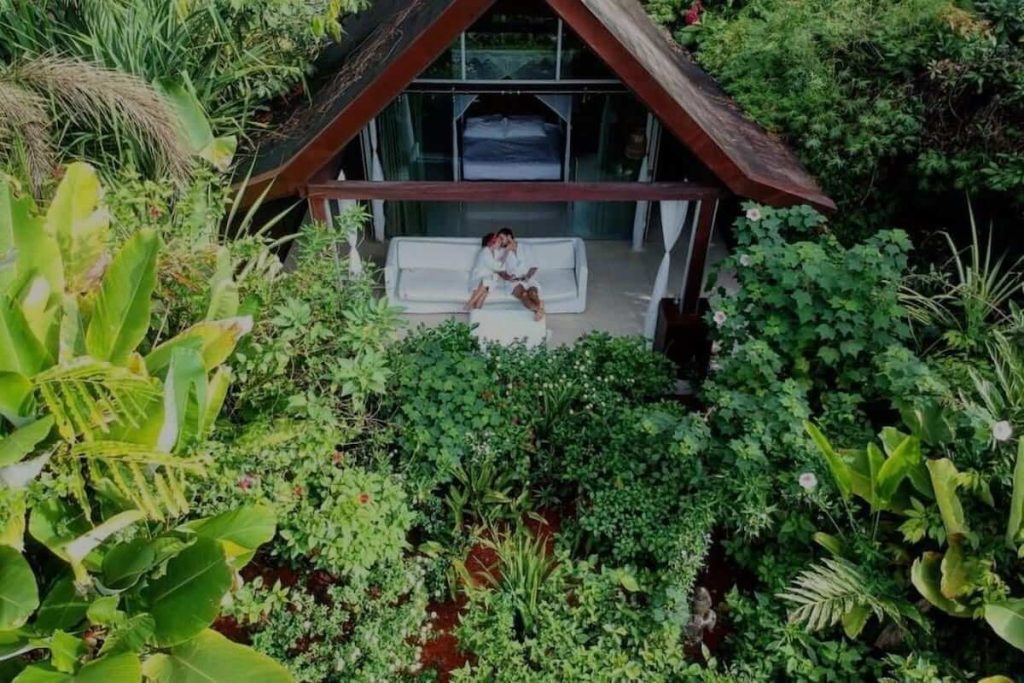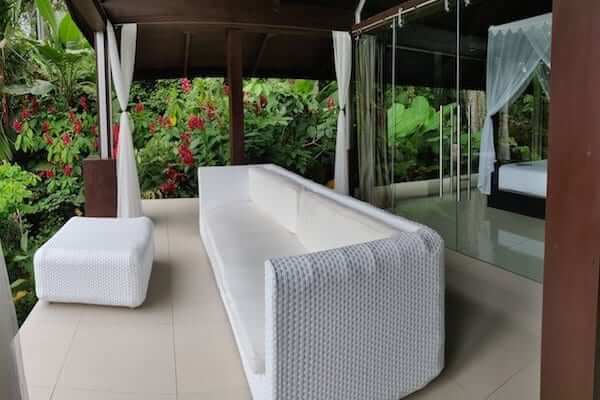 Jungle View Villas
Sleeps 1-2 people
Imagine yourself sipping local Costa Rican coffee on your private terrace, surrounded by lush jungle, as the sights and sounds of nature envelope you. Here, days begin with the call of howler monkeys and end with a mesmerizing light show as the setting sun dances on the palms. Our Jungle View Villas offer enhanced opportunities for wildlife viewing, with only a glass wall separating you from the rainforest. With no neighbors, our Jungle View Villas also promise additional privacy—a true escape into a hidden oasis all your own.