Overview
The Florblanca Costa Rica is an award-winning luxury resort that sits on the shore of the Pacific Coast and is the perfect vacation location for every traveler looking for adventure and pristine beaches. The jungle that surrounds the resort is incredible and readily explored through hiking, horseback riding, and surfing.
Yoga and Pilates classes are offered on the grounds to help visitors deepen their connection with the beautiful nature that surrounds them. Villas are private and beachfront, teeming with amenities. You'll never want to leave.
Things to Do at Florblanca Costa Rica
There is no shortage of things to do at the Florblanca Resort. Adventure and ecotourism are a way of life here. Fishing, yoga, spa treatments, snorkeling, and horseback riding are all on the activity menu, and allow visitors to enjoy the diversity that surrounds the hotel.
Dining at Necta, the Florblanca Restaurant
The Florblanca Restaurant, Nectar, is laid-back yet elegant at the same time, boasting a beautiful indoor-outdoor setting. Guests and locals alike love to eat and enjoy the scenery after a long day at the beach.
The cuisine is a fusion of Latin, Asian, and Mediterranean influences, heavily built upon seasonal, local, organic ingredients. Fresh seafood and herbs add flavorful pops to the menu, and the resort focuses on farm-to-table.
Quick Facts about the Hotel
Quick Facts about the Hotel
Get a free Quote & expert advice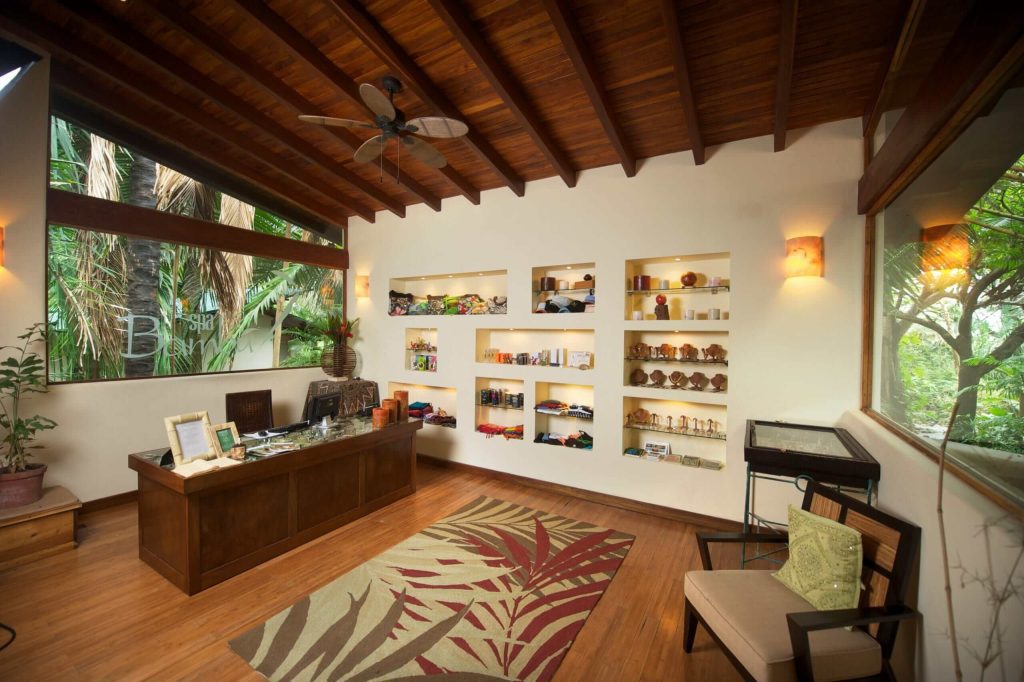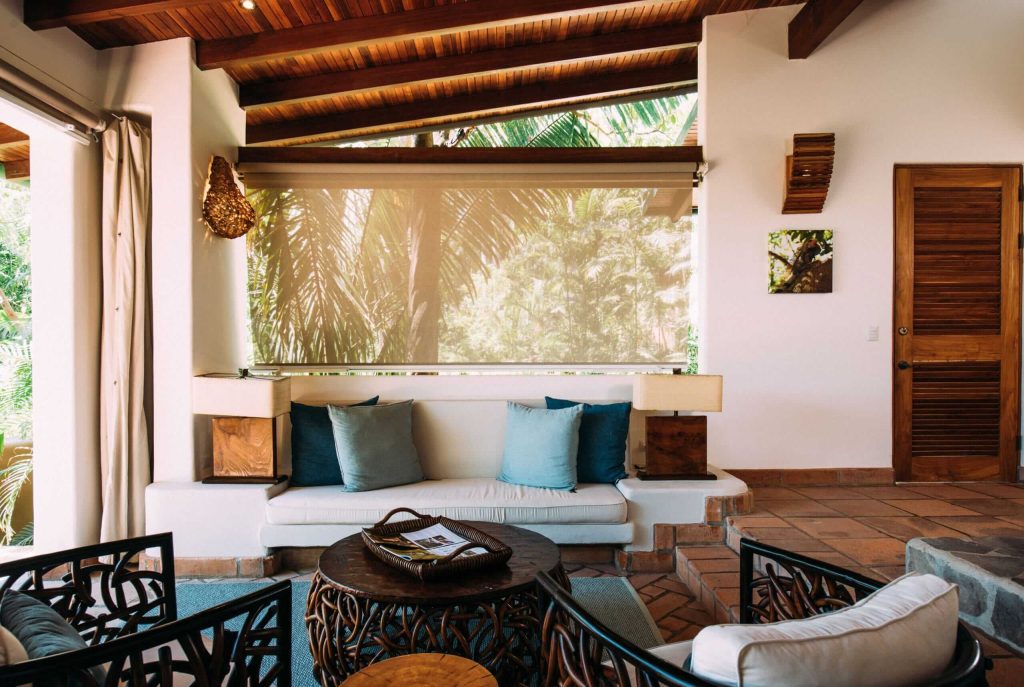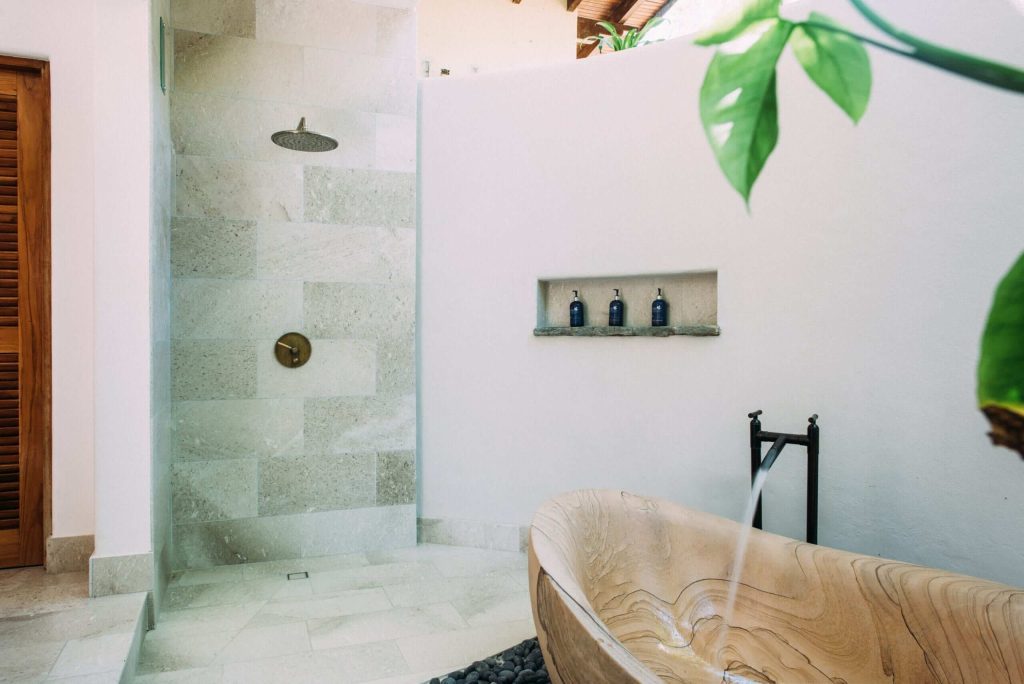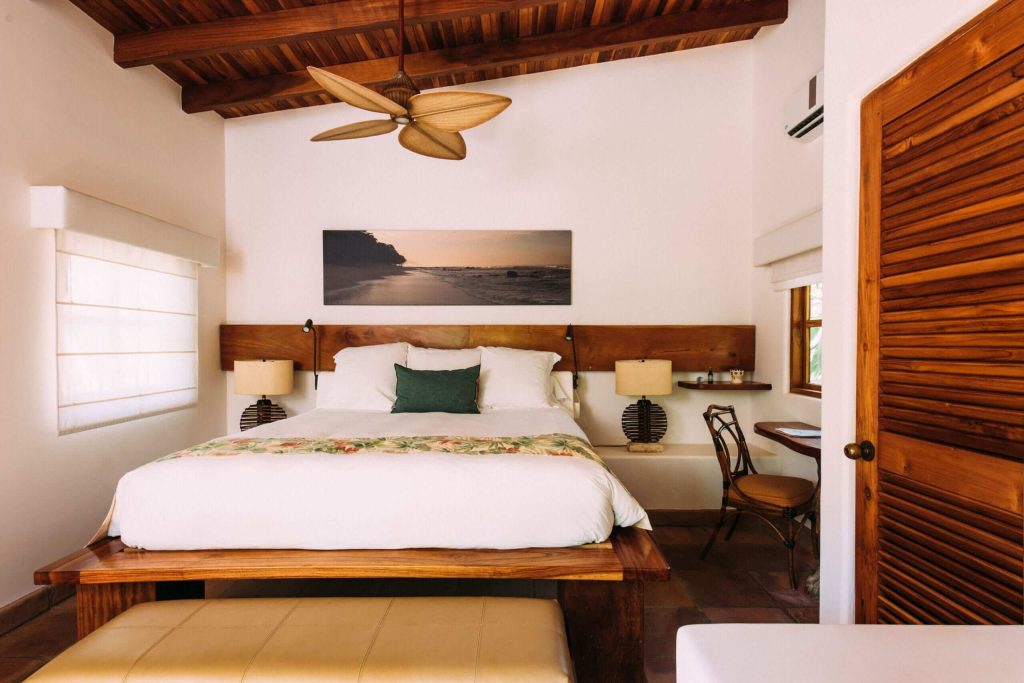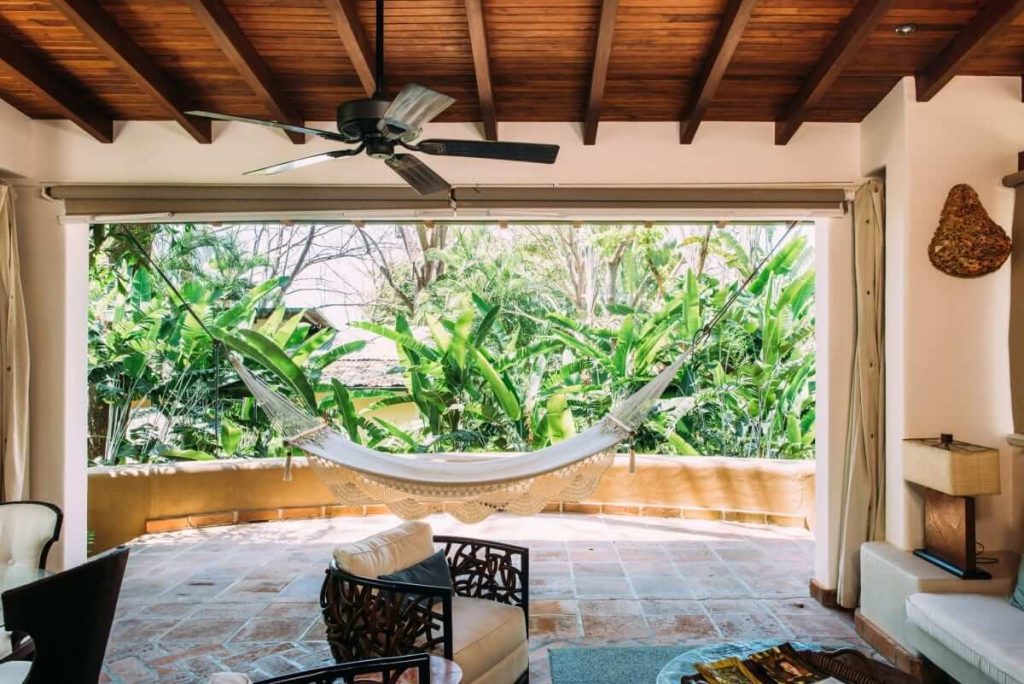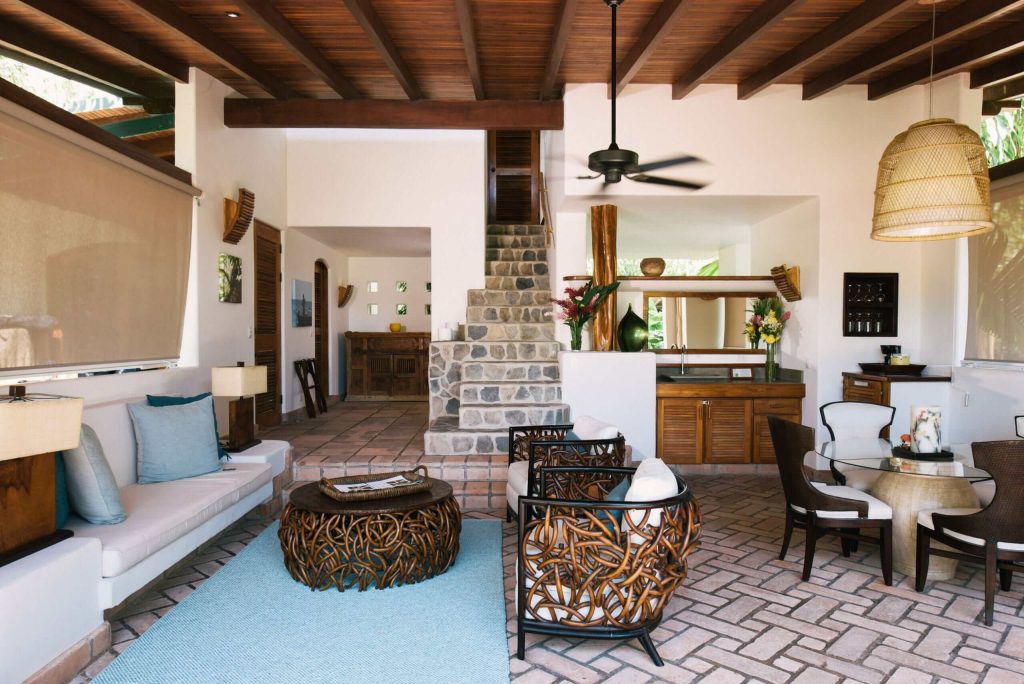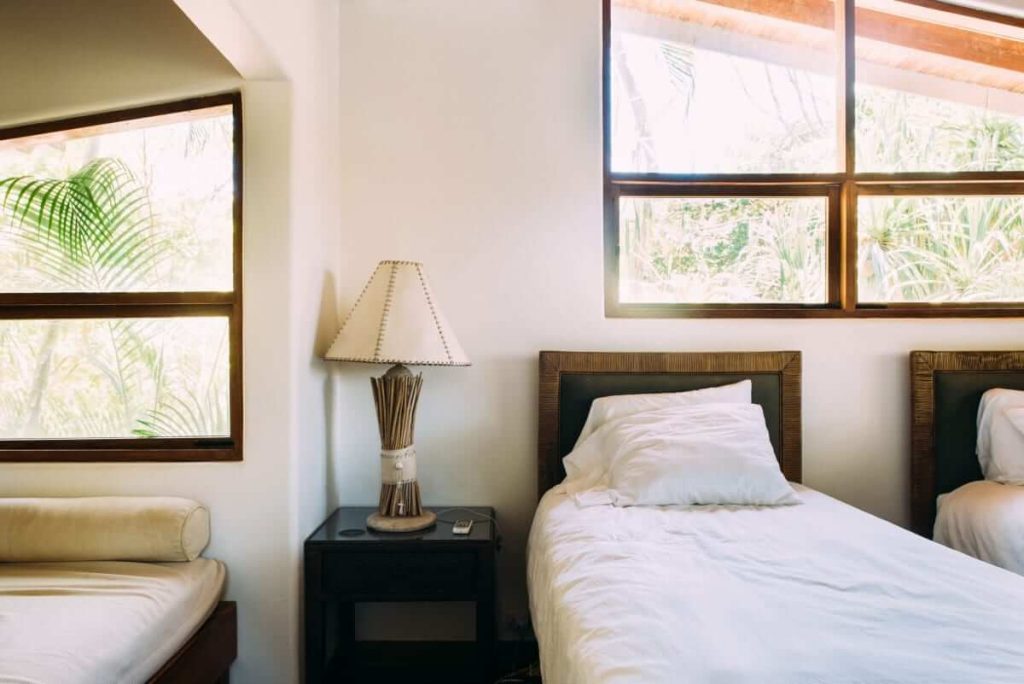 Florblanca Villas
Sleeps 1-6 people
Life just got a little more luxurious at Florblanca. We have completed a major remodeling project on every one of the private villas we offer our guests. All of the fabrics, furniture, pillows, and accent decor have been updated to incorporate brighter earth tones with a contemporary feel, mixed with a touch of Latin flair. Our six one-bedroom and three two-bedroom deluxe and superior villas are nestled into the jungle and designed with a quiet elegance that highlights local arts and crafts. Each individual villa offers privacy while peaking out through the colorful tropical vegetation. Each one features a spacious open-air living area with comfortable seating, complete with a hand-made Costa Rican hammock for two, hanging at the dramatic opening to the lush jungle greenery. The bathroom is creatively designed in a garden setting with gorgeous tubs and sinks carved from stone. Bathrooms are complete with locally handmade, all-natural herbal soaps. The air-conditioned bedroom is fitted with a king-size bed adorned with luxurious linens. The second bedroom in the two-bedroom villas has two twin beds and a day bed. Our Deluxe Villa is situated with a direct view of the beach and presents stunning views of the beautiful Pacific, just a minute's walk away. Villa 11, our Honeymoon House, offers ultimate privacy, personal beach access, and a beachside palapa for napping. The upstairs king bedroom windows open wide to the nearby surf from a floral canopy deck.