Overview
The original idea of the founders of Ficus Lodge was to build a modern design hotel combined with a classical Costa Rican rustic style. These styles combined with beautiful views of the gulf of Nicoya and the amazingly lush forest of Monteverde is what makes the hotel worth the visit. The hotel is located just a couple of minutes' walk from the cozy mountain town of Santa Elena in Monteverde. In Santa Elena you will find cafes, restaurants, bars, convenience stores, and shops. The hotel's garden is beautiful, full of tropical trees, plants, and flowers. If you are lucky you'll see hummingbirds enjoying the nectar from your terrace. Ficus Lodge has a restaurant that serves an included breakfast as well as it offers lunch and dinner.
Quick Facts about the Hotel
Quick Facts about the Hotel
Get a free Quote & expert advice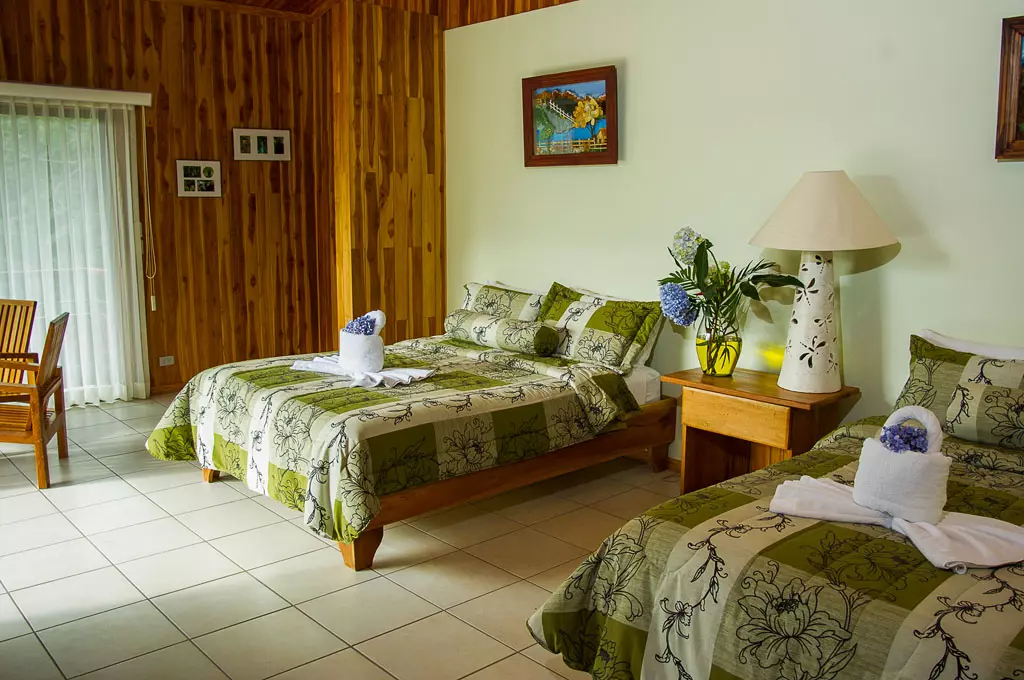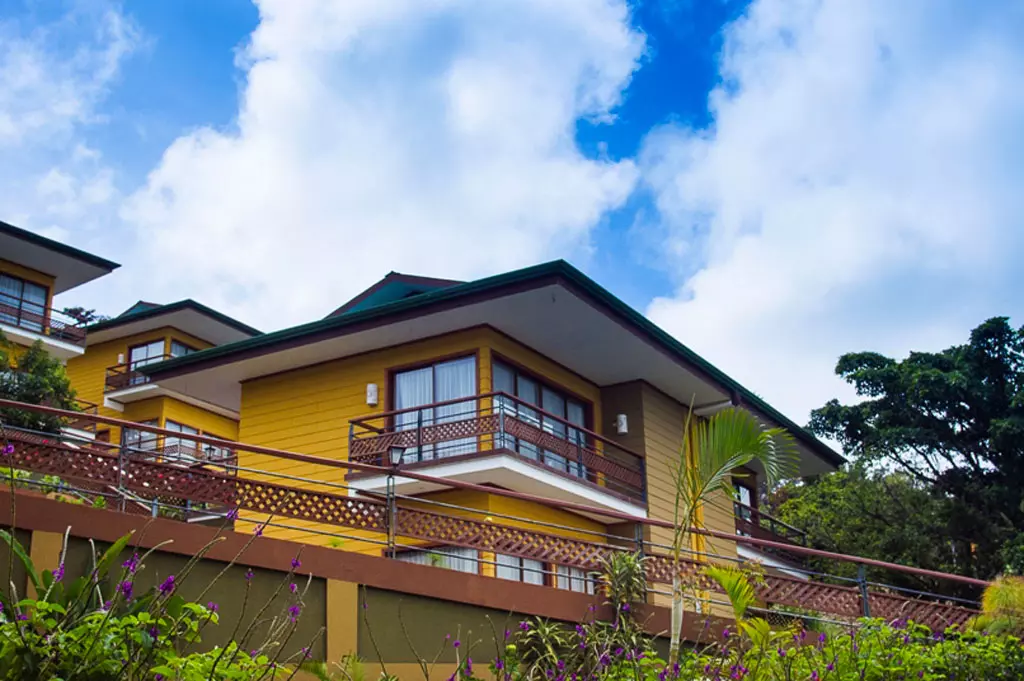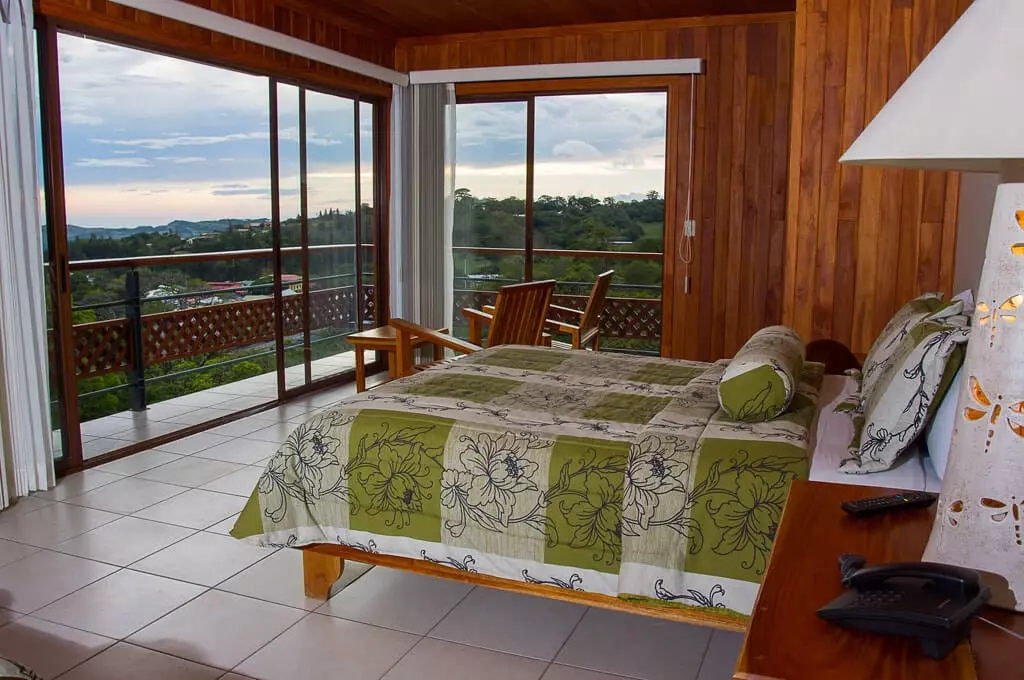 Sunset Deluxe Suite
For 1-4 people
The rooms are spacious, modern interiors and have a spectacular view from the balcony out over the beautiful valley. The rooms come equipped with: A king-size bed or two queens Modern shower and WC Wi-Fi, coffeemaker, hairdryer, and TV. Cleaning 7 times/week.