Overview
In Guanacaste, along the beaches of the Papagayo Gulf, sits the El Mangroove Hotel. Amid volcanic peaks and incredible waterfalls, guests can relax among the hot springs and the natural vegetation. The experience is as authentic as it gets, with golden beaches, wildlife reserves, and villages waiting to be explored. The El Mangroove is the closest beach resort in Costa Rica to an international airport. Guests will not have to travel far after landing, with the beaches of the Mangrove only 20 minutes from the landing strip.
Things to Do at the El Mangroove Hotel
There are plenty of activities to be had at the all-inclusive El Mangroove Hotel. From day to night, the hotel offers guests plenty of relaxation and inspiring moments. The staff is dedicated to making travelers feel at home. This isn't just a hotel, it's a lifestyle.
There are plenty of things to do on land and in the water. Yoga classes are offered upon request, and the hotel gym is open 24 hours a day. Paddling, kayaking, fishing, and surfing are marvelous beach options, while bicycles are available for guests to get to know the hotel surroundings.
Dining at the El Mangroove Hotel
Dining options for guests are plentiful, but the food from the kitchens on the grounds of The Mangroove Hotel are sustainable, fresh, farm-to-table, decadent, and delightful. Whether you're ordering a cocktail or dessert, the options are endless and the food is incredible. Chefs are willing to dole out dishes that are made to order, and with four restaurants to choose from, guests won't suffer from food boredom for a single second during their stay.
Wellness
On top of yoga classes, the Mangroove offers the best spa in Guanacaste, Costa Rica. Wellness is essential to the body and mind, and the staff at the hotel spa focus on serenity to help guests recover and relax.
Quick Facts about the Hotel
Towels, Beach Towels, Robes
Quick Facts about the Hotel
Towels, Beach Towels, Robes
Get a free Quote & expert advice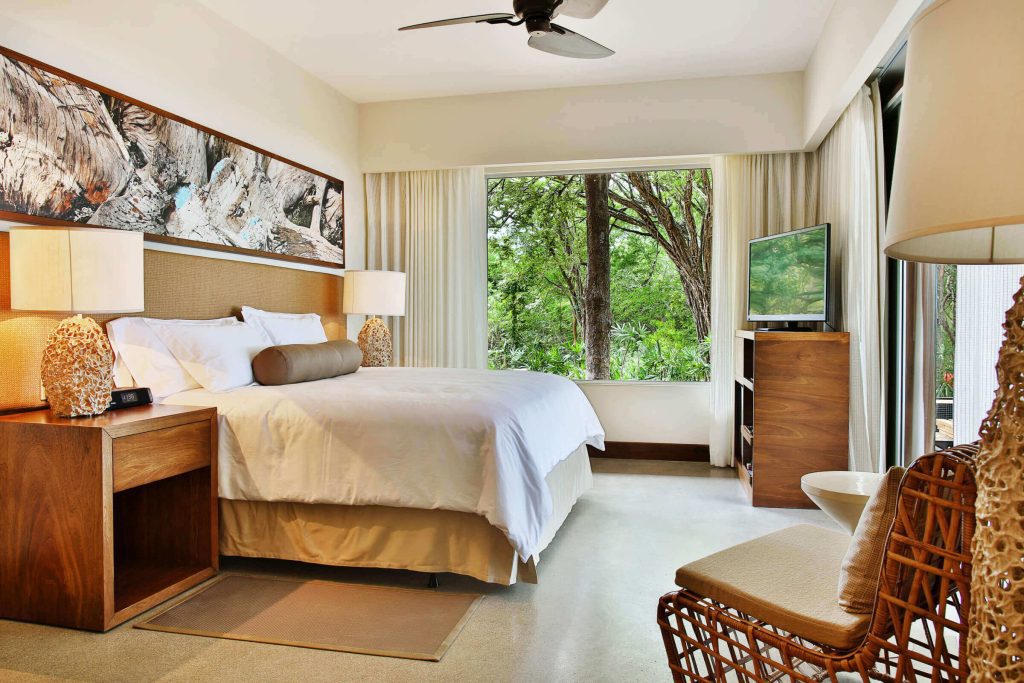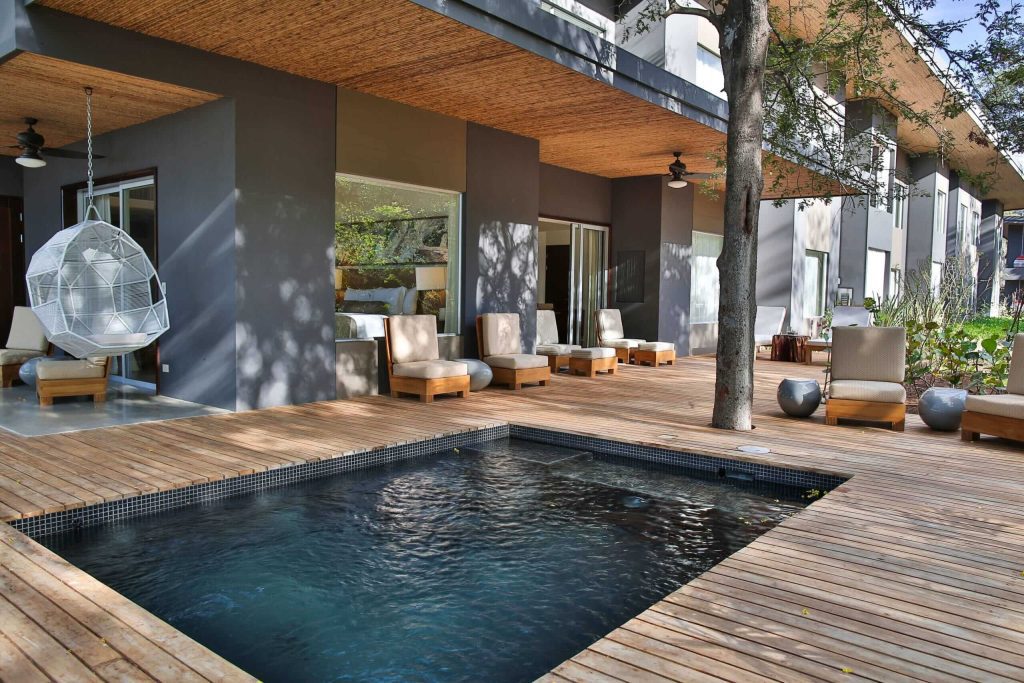 El Mangle Presidential Suite
Sleeps 1-3 people
The eyes of El Mangroove. Outside this luxurious presidential suite, there's an exotic world… but there's also one inside. Majestically set beachfront, an amazing secluded sanctuary awaits you! The mesmerizing sunsets will enrapture while you swim in your private plunge pool. Delight yourself in the best suite in the Gulf of Papagayo as you relax in your own terrace.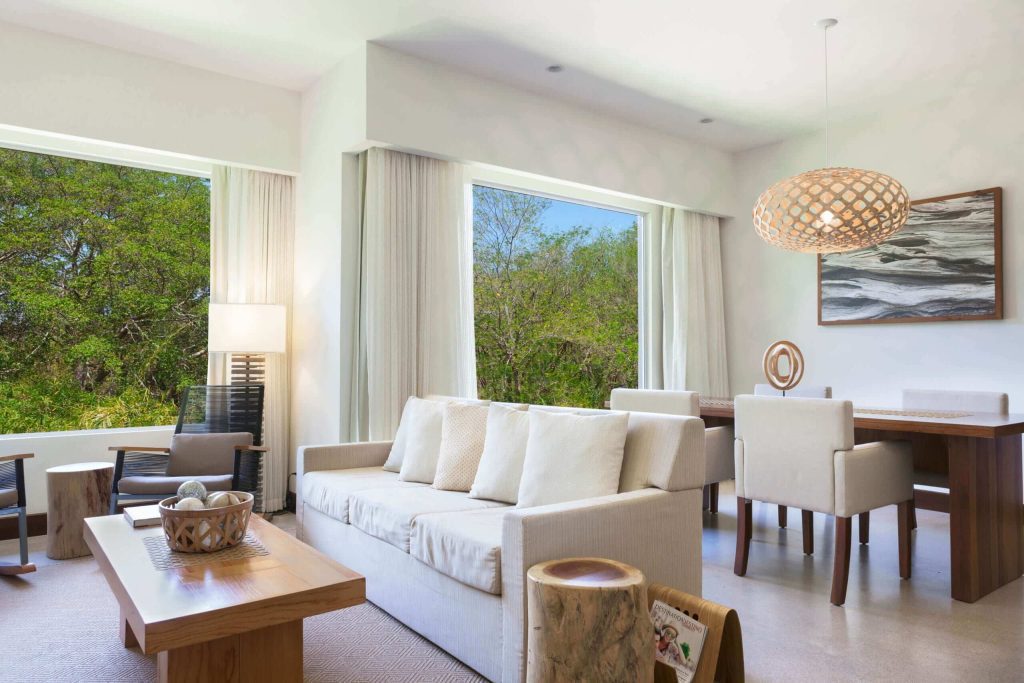 Superior Crown Suite
Sleeps 1-3 people
Above the tree you find the crown, the extending structure to regain your vitality for the next days of bliss. Leafs make room for an outdoor terrace, hammock and living room area. Gracefully designed for you to spend memorable moments at your leisure. This suite is your spacious hideout in the Gulf of Papagayo.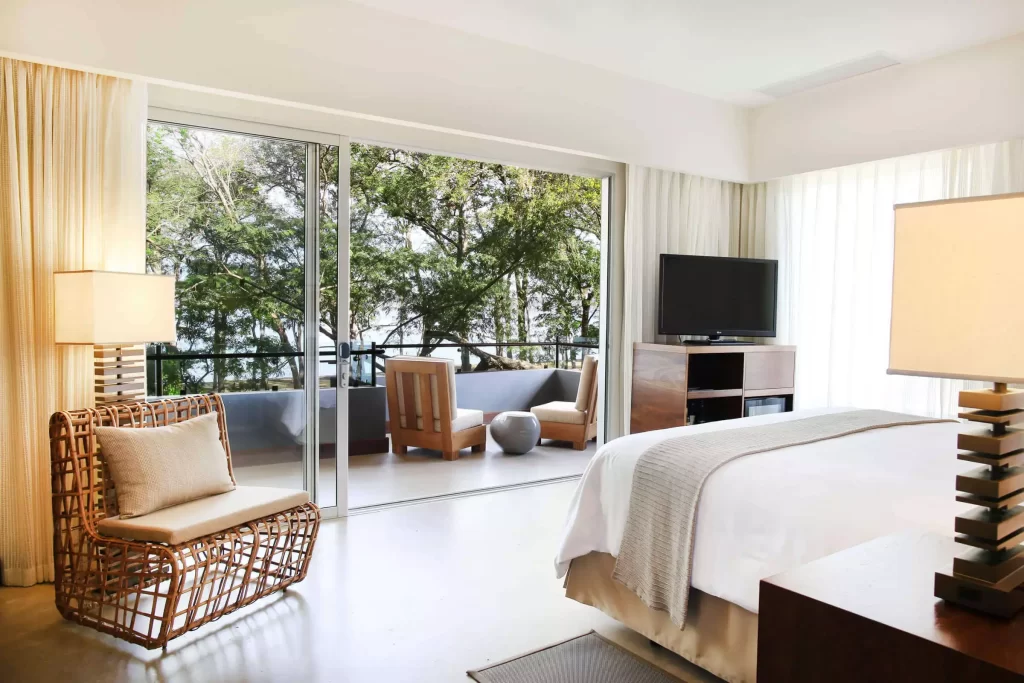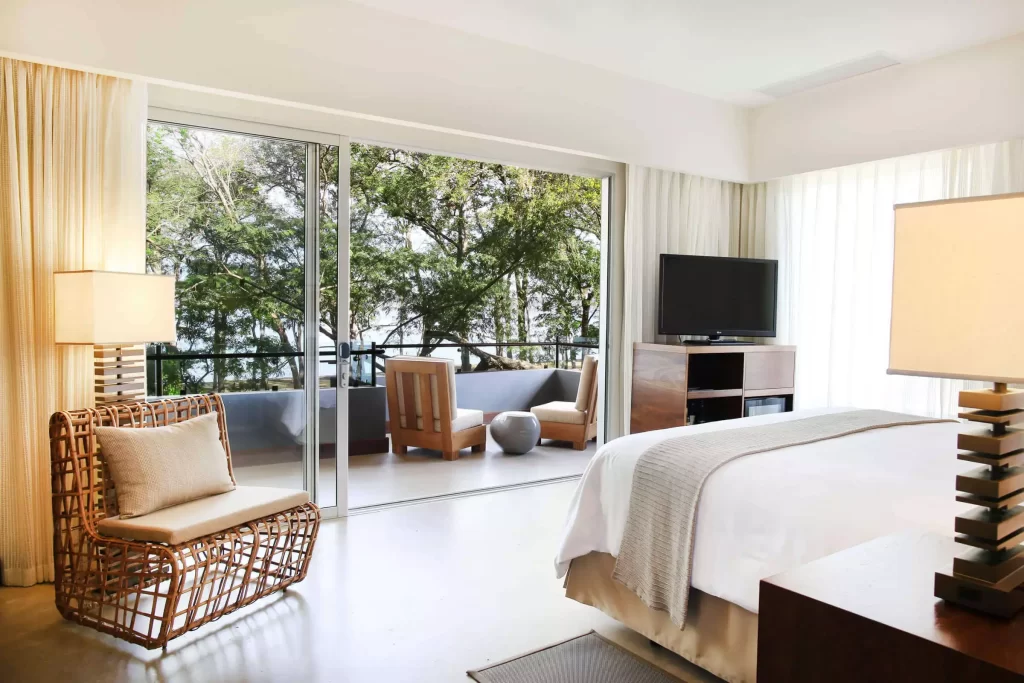 Canopy Grand Premium Suite
Sleeps 1-3 people
You don't need a zip line to feel amongst the trees; in the Canopy Grand Suite, watching the sea between the treetops has never been so comfortable. Enjoy a unique view from your own balcony! The Canopy Grand is perfectly styled for sophistication and comfort with a sense of vastness. We thoughtfully designed this suite with your rest and entertainment desires in mind.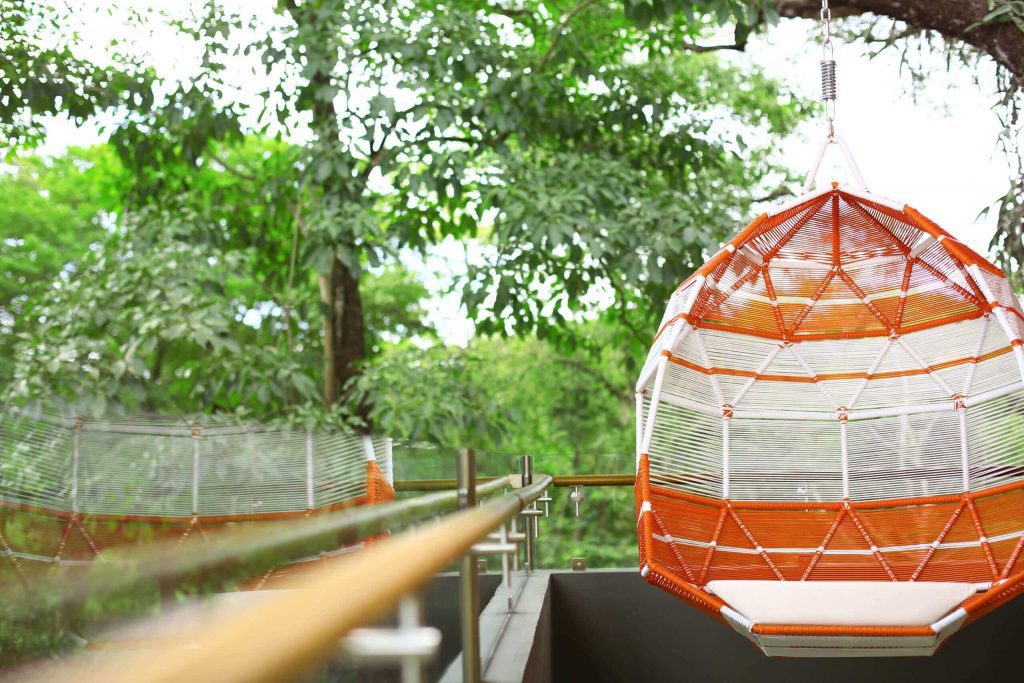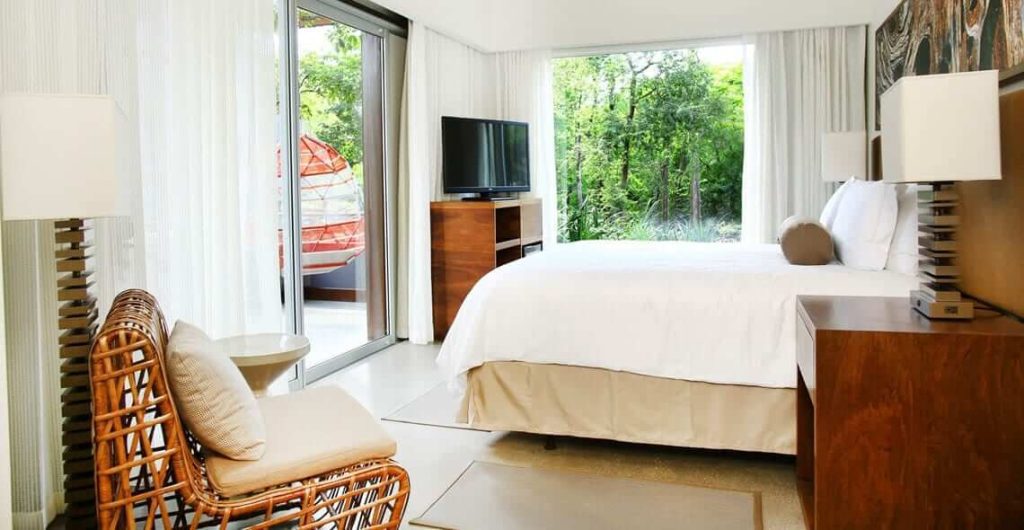 Superior Suite
Sleeps 1-3 people
A special place to retire after a long day under the sun. Just like the natural ecosystem, this is your place to renew. A stunning suite that features a private terrace with a hammock, a king size plush cloud-like bed and a sofa bed. It's a charming and subtle shelter that is constantly changing to soothe your needs.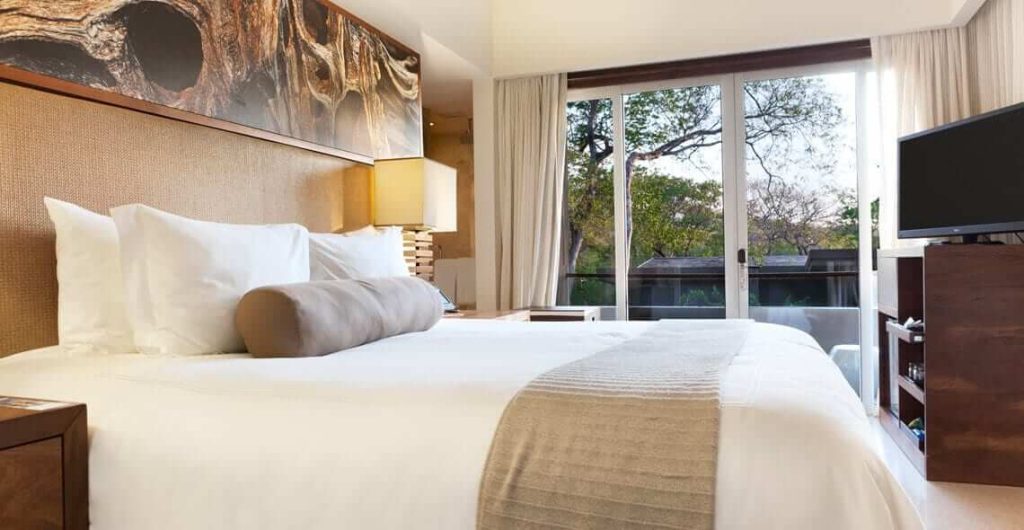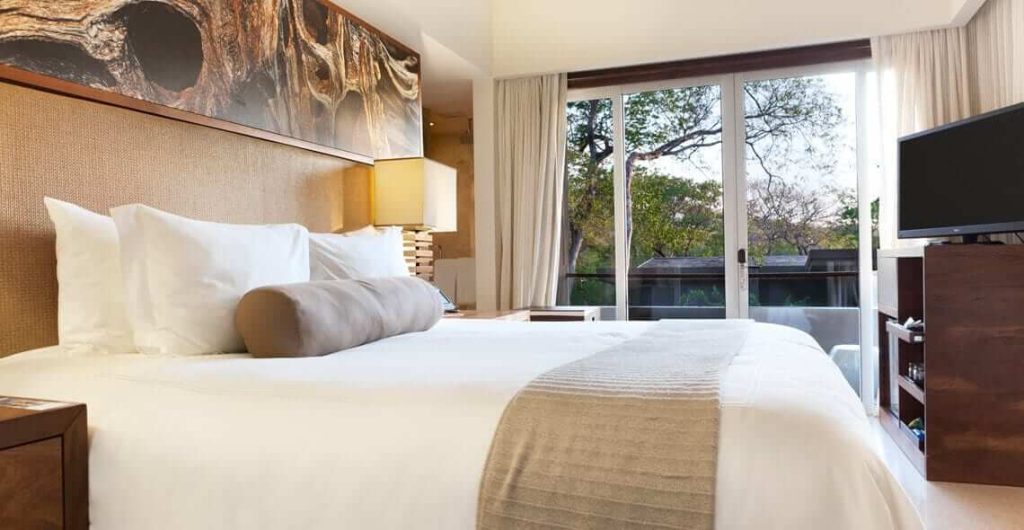 Root Deluxe Suite
Sleeps 1-3 people
This suite exemplifies comfort and simplistic luxury, making you go back at the origin of the comforts of your stay, you return to your roots. You will love this peaceful haven which is the root of comfort!. Root Deluxe: 678 square feet, great for relaxing in its indoor and outdoor spaces. Root Superior: 732 square feet, has an indoor and outdoor terrace with a fun hammock. You will swing away to happiness!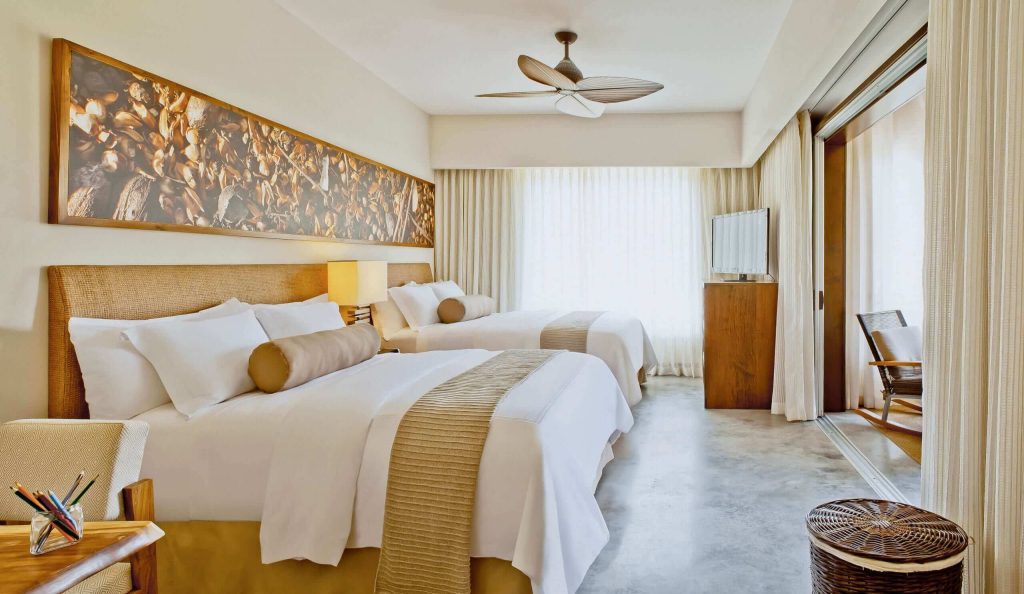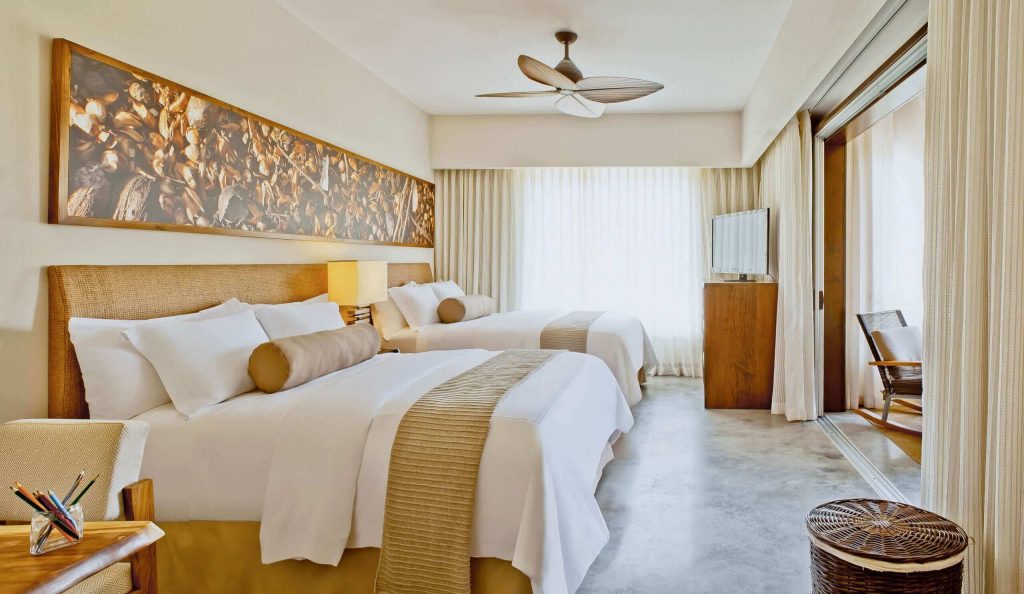 Nesto Suite
Sleeps 1-4 people
Nestled among the trees, you'll be able to get lost in relaxation in this light-filled refuge. After a day in paradise, chill inside this bohemian-chic room and regain your energy for your next adventure. You'll discover why Pura Vida is the lifestyle that you deserve.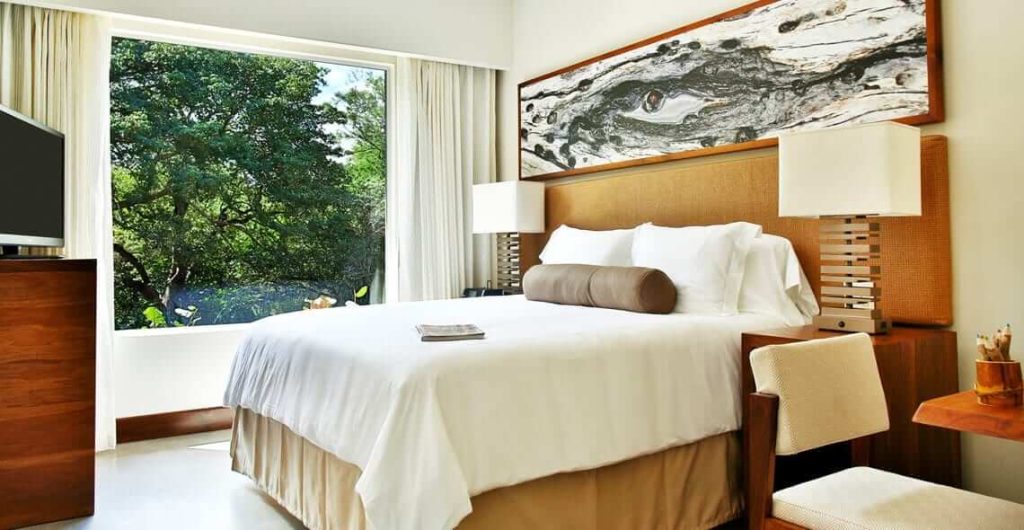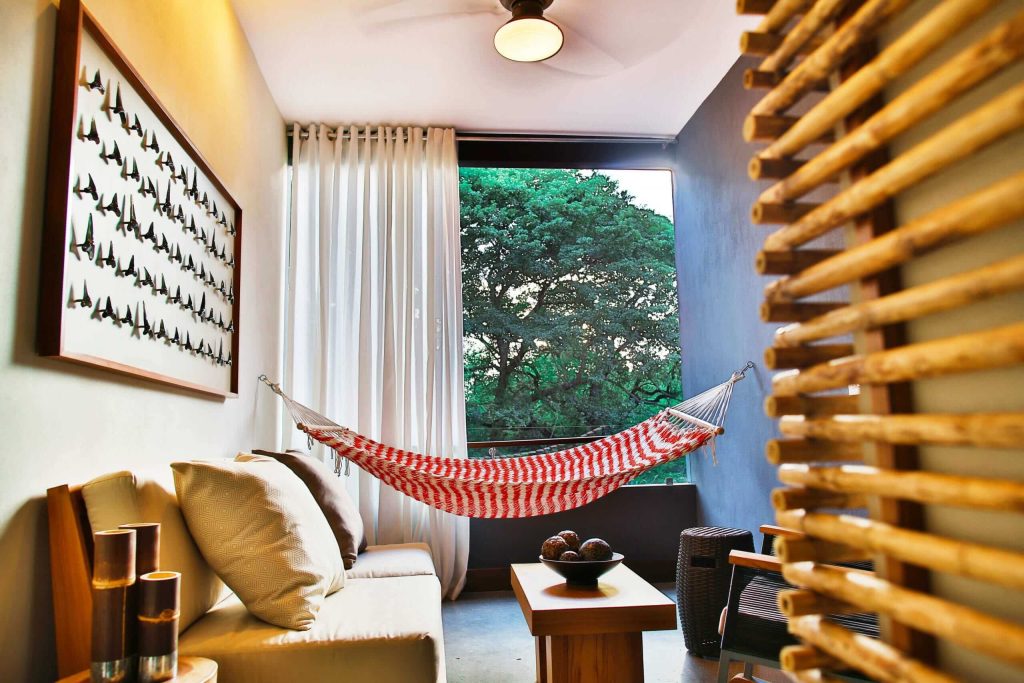 Bark Stanadard Suiet
Sleeps 1-2 people
Passing through its threshold, your caressing stay begins. The Bark Suite is merely the skin of your perfect getaway. Your private den is just steps away in this suite featuring an indoor hammock just outside the room. Grab a book or a tropical cocktail and swing to complete relaxation.