Overview
The grounds of the Casa Chameleon are truly breathtaking, as the rainforest and the ocean combine into the greatest visual phenomenon you've ever seen. The design of the resort is meant to capture the eyes of anyone who passes by, and the hearts of those who stay here. Each villa has its own saltwater plunge pool, astounding views, and a minimalist take on design. There is plenty to do, from hikes in the rainforest to shopping in town. It's comfortable, yet intriguing, a true home in the tropics.
it is an adults-only hotel sanctuary tucked away in an isolated part of the Costa Rican jungle. Accessible only by a 4x4 road, the 10 private pool villas are each uniquely designed, combining reverence for local culture with undisturbed peace. Allowing visitors to explore nature and experience complete relaxation, this idyllic place provides access to ATVs - commonly found in the area - or transportation arrangements via rental car, taxi or private driver. Here guests can delight in everything this magical land offers.
Its is situated between the well-known surfing spot Santa Teresa and the Cabo Blanco Nature Preserve, as part of one of the seven Blue Zones in the world. This unique destination offers a rustic, eclectic atmosphere that appeals to those seeking an array of outdoor and cultural experiences. The area is an ideal place for people who love surfing, boasting consistent waves and unbeatable surf breaks - novice or pro alike can make use of its expansive miles of coastline.
Quick Facts about the Hotel
Quick Facts about the Hotel
Get a free Quote & expert advice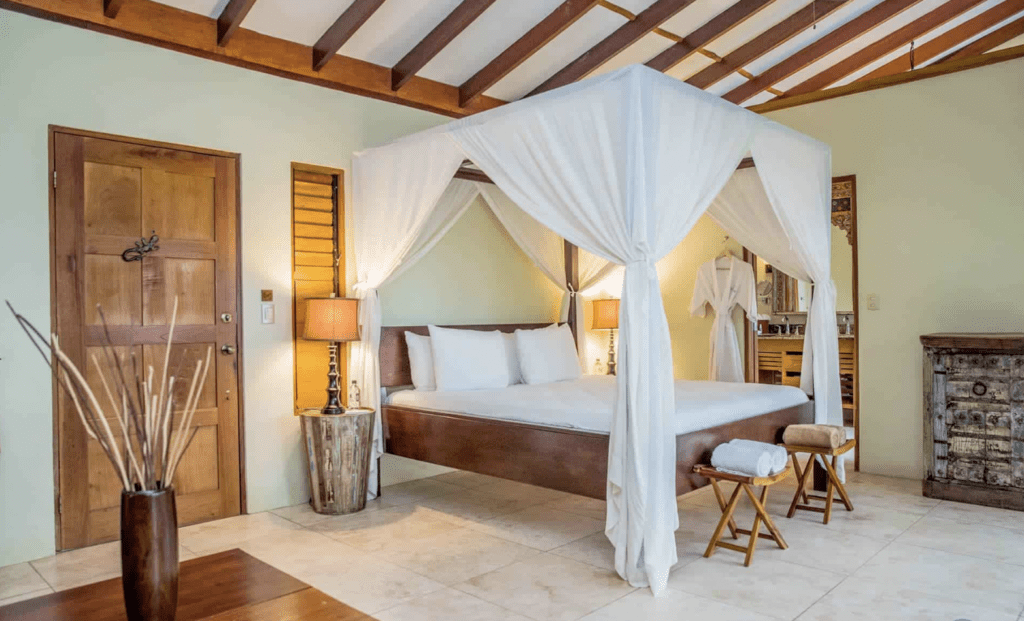 Villas Standard
Sleeps 1-2 people
Be inspired by the Nicoya Peninsula and its remote jungle, open ocean waters, and unique culture with a stay in one of our Standard Villas. Feel tranquil vibes at the Mal País retreat with luxuriously blended natural and modern settings. Our villas feature an open-concept design for convenient flow, complemented by bohemian touches. Step outdoors to the terrace and plunge pool with partial ocean views to take in the scenery and sounds of nature around you.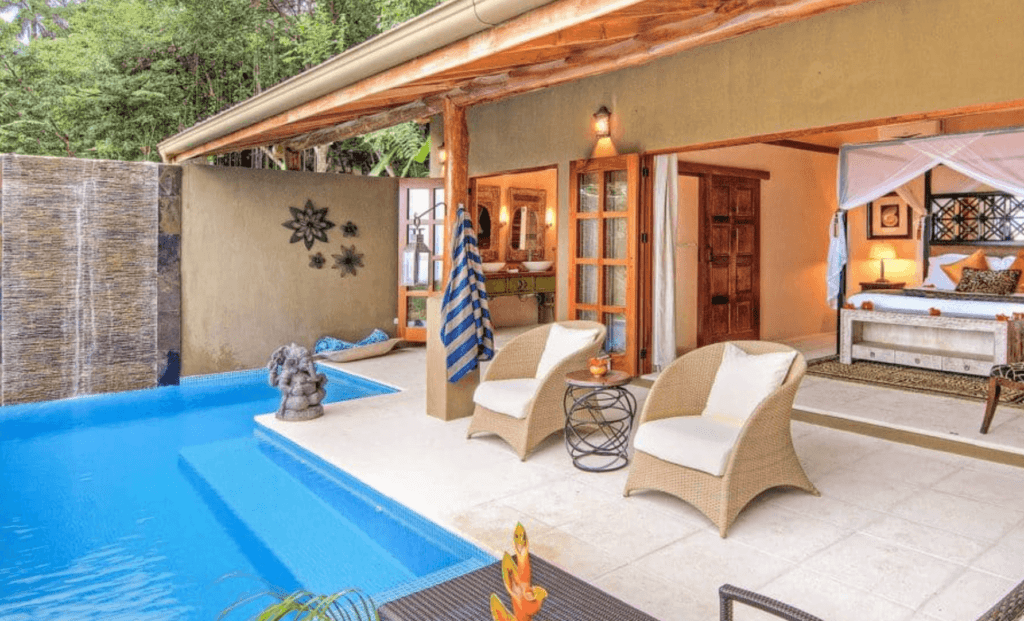 Delux Villa
Sleeps 1-2 people
Each Deluxe Villa at Mal País features an intimate ocean-view pool and complete privacy. Eclectic décor is inspired by the diverse tastes of the world travelers who make Casa Chameleon at Mal País home. Each villa at Costa Rica is designed to maximize ocean views and is seamlessly incorporated into its surroundings, enhancing the ocean breeze, panoramic views, and the lush calm that make Costa Rica a true paradise.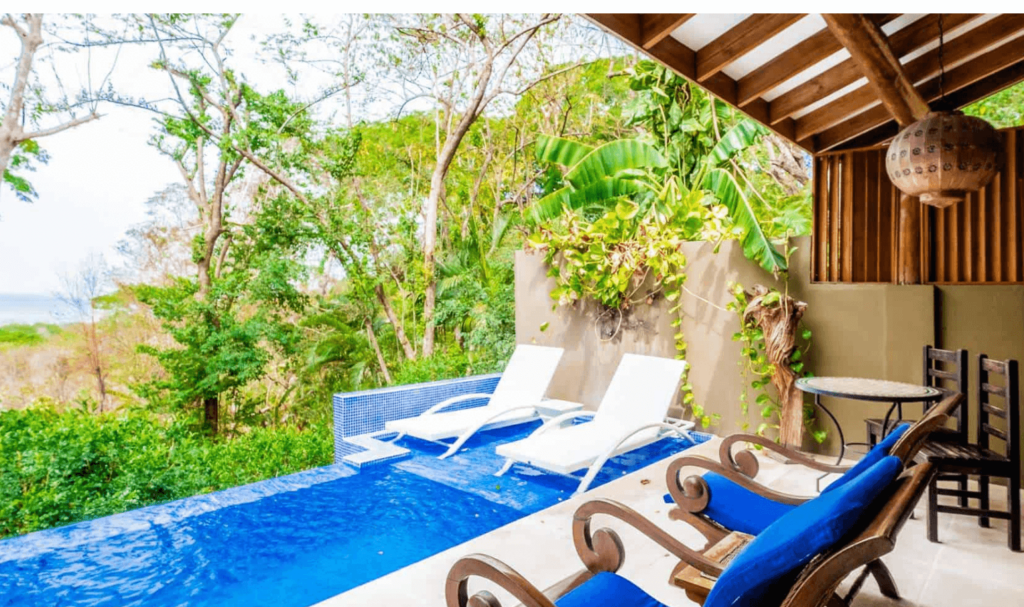 Villa Suites
Sleeps 1-2 people
Villa Suites offer modern explorers a luxurious amount of space for their Costa Rican getaways. Villa Estrella and Villa Ultra boast amenities like private infinity-edge pools, natural stone terraces and stunning ocean vistas within lush tropical landscaping. These suites encase guests in a cocoon of comfort and solitude, while still providing all the modern essentials. Villa Estrella integrates natural stones including his and her sinks and an indoor/outdoor shower, while Villa Ultra is appointed with teakwood floors and an exquisite handmade bathtub.