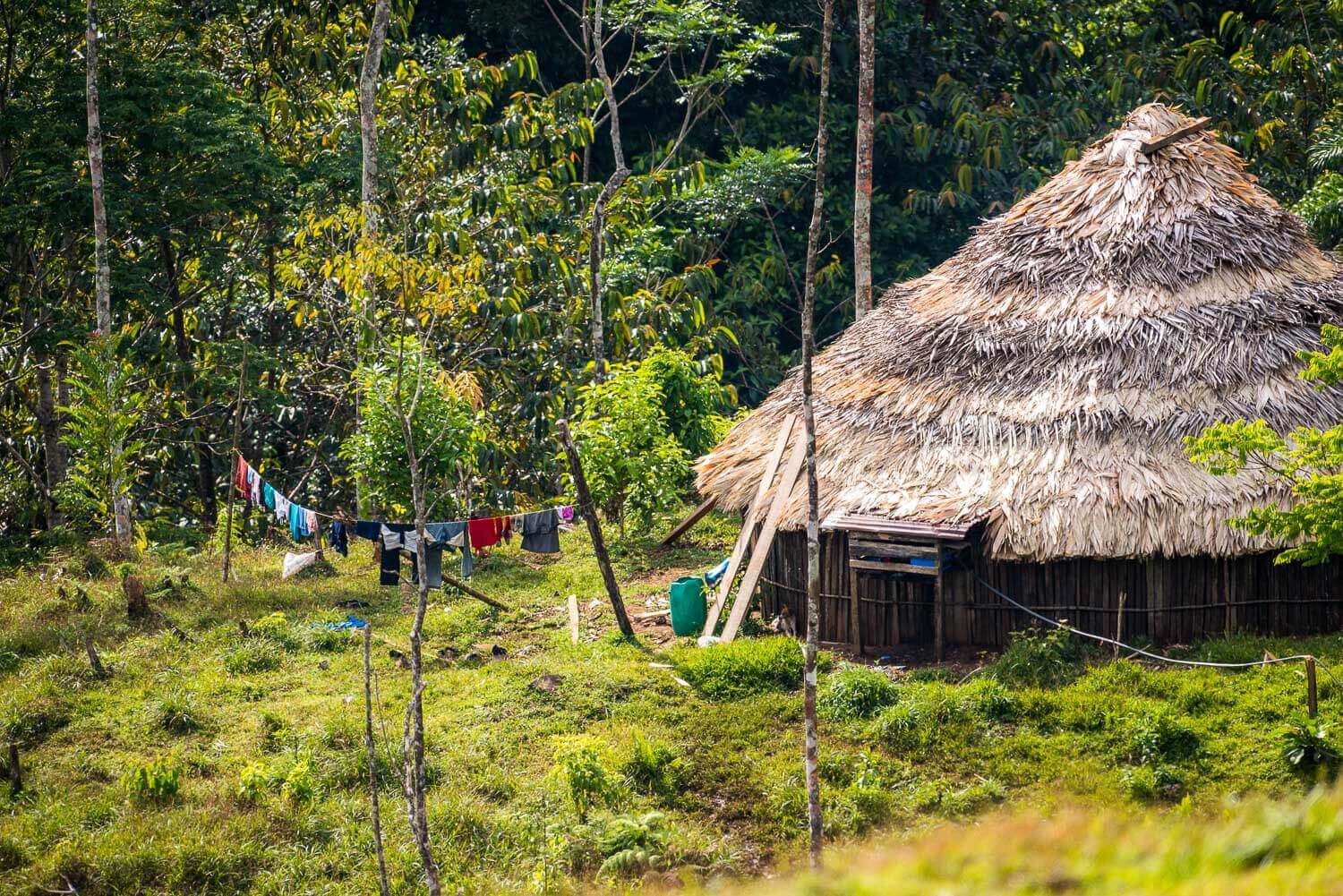 Cabécar indigenous experience
Cabécar indigenous experience
Starting from: $This excursion package is included during your stay at Barbilla Rainforest Lodge. Not sold separately.
Overview
Day 1
Visit with a local family and have dinner overlooking the rainforest.
On the way up along the mountain range, you stop at a local family´s house. With help of our trilingual guide that accompanies and translates for you, you will get a more personal exchange and insight to life in the rainforest-clad mountains. A light lunch with tortillas and other goodies will be made together over a fire. Later in the afternoon and once on the family farm where you will sleep during your stay, dinner is served on the veranda.
Day 2
Hike to the Tapir River in Barbilla National Park.
Today you will have a wonderful hike through farmland, abandoned land until you reach primary rainforest and the border to the national park. This is a full-day hike and you will have your lunch with you and enjoy it down by the beautiful Tapir River. This is a somewhat physically demanding hike but with a normal condition and a little fighting spirit it is possible, and it is definitely worth the effort as nature here is so beautiful. With a little luck you can see lots of birds and smaller animals too, depending on how quiet you are on your hike through the forest.
Day 3
Getting to know the farm and having afternoon coffee with an indigenous family.
From the veranda you can experience the sunrise over the rainforest where breakfast is served. In the morning you get a beautiful and educational tour of the farm and the business with the butterfly and pupae exportation. After lunch you visit a Cabécar family in their home, which is possible thanks to our guide and hostess in Barbilla who has worked among the community for many years.
Day 4
Visit the National Park headquarters and discover the village of Las Brisas.
Today you will get a tour of the national park's headquarters where the road construction has a fantastic view of Jaguar Mountain. The park rangers who work here give an insight into Barbilla's significance. For example, they collaborate with the organisation Panthera, which works to save the area's jaguars and other large cats. Today you will also get to visit the village school, the hospital, the rural farm, and other places in the small village of Las Brisas de Pacuarito. One of the day's meals is eaten at the home of one of the villagers.
If you would rather go on another hike in the rainforest today, that is possible.
Day 5
Breakfast at the farm before departure.
Rest and walks in the garden before our early departure is optional.
Included
Professional bilingual guide
Get a free Quote & expert advice