Overview
Tamarindo Diria is the perfect resort for you if you are looking for a relaxing vacation in combination with activities. The hotel has an absolutely amazing location right on the beach of beautiful and lively Tamarindo. Just a few steps from the hotel and you are right on the white sand beach. The hotel has 4 restaurants and 4 bars. One of the restaurants is located right on the beach with stunning views of the ocean. The ocean-view rooms of the hotel have absolutely amazing views, and sitting on your balcony enjoying a tropical drink over viewing the sunset is a lifelong memory.
This resort is a great option if you are travelling with your family with children as the hotel offers 3 different pool areas including a children's pool. The hotel also has an adult-only area where you can relax and enjoy the adult-only pool area.
If you want to be active on your vacation, Tamarindo Diria offers a gym, tennis court, and you can also take surf lessons right outside on the beach.
Tamarindo Diria is also a great place for you and your business if you would like to have a conference and make an incentive trip. There are fully equipped conference rooms and we will help you organize your conference with events, tours, and transportations.
Quick Facts about the Hotel
Quick Facts about the Hotel
Get a free Quote & expert advice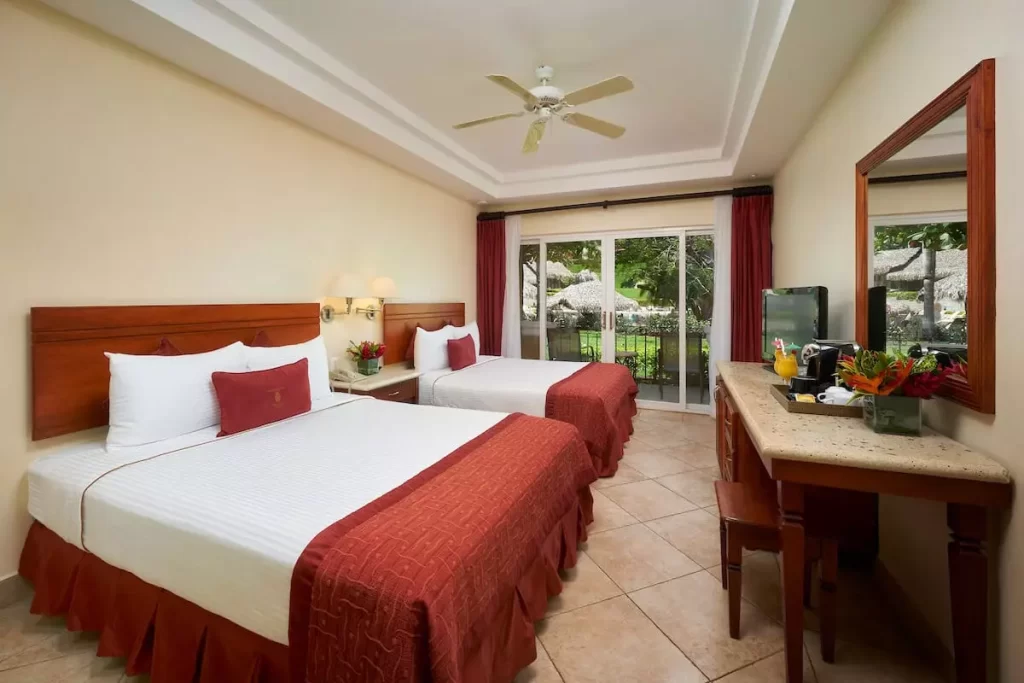 Lagoon Pool view room
Sleeps 1-4 people
These rooms are decorated with warm colors and are located right by a pool and have very nice balconies. The rooms offer: 1 King-sized bed or 2 queens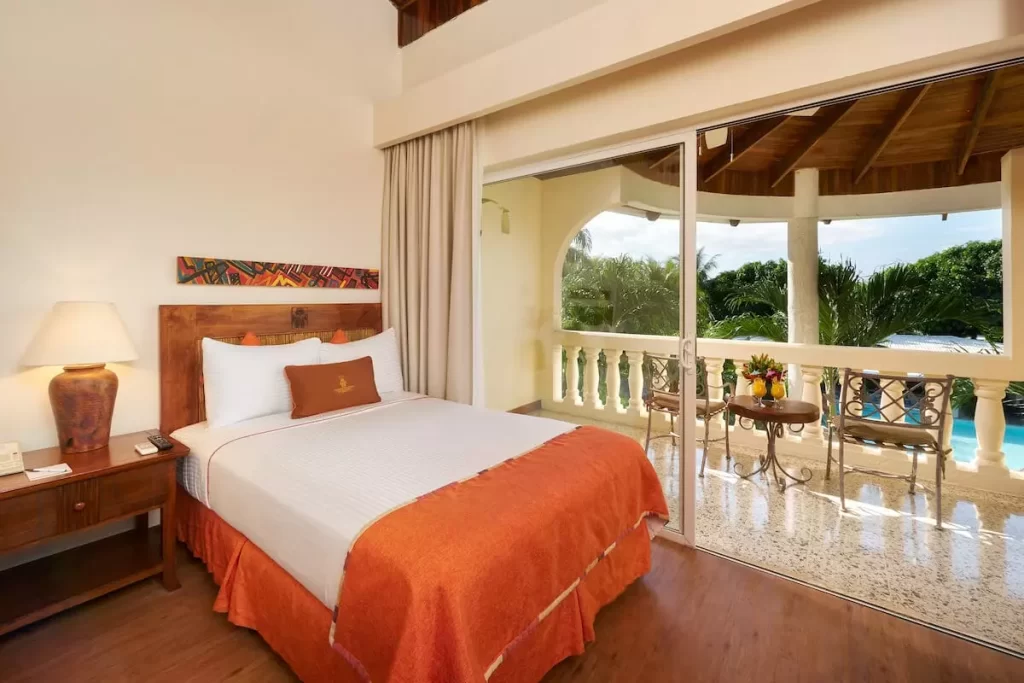 Tropicana Junior suite pool view room (only adults +18)
Sleeps 1-2 people
These nice rooms surround a private pool that is for adults only (18+) who want to enjoy a calm and relaxing vacation. King-sized bed
Sunset Ocean view room
Sleeps 1-4 people
From these rooms you have great views of the ocean and the sunset. These rooms have a balcony or terrace where you can sit and listen to the sound of the waves and look out over the beach and the Pacific Ocean. The rooms have the same amenities as the pool view rooms. 1 King-sized bed or 2 queens