Overview
An exclusive holiday nestled in the thick jungles of Costa Rica, steeped in cultural significance. Pamper yourself with their wide range of wellness facilities and give your body and mind an opportunity to rejuvenate. A property with an eco-conscious and sustainable practices, Rio Perdido is found deep in the jungles, of which most part is untouched. Surrounded by forests, canyons and natural hot springs, Rio Perdido allows you to escape into a world out of this world.
Each of the bungalows at Rio Perdido are unique in its own way, but equally cosy and comfortable. It offers an open terrace complete with a hammock for you to lounge in. The secluded location creates a private haven for each visitor.
These modern and sustainable forest bungalows provide a peaceful retreat to nature as hiking trails and elevated pathways take you to your lodge, also ensuring minimal damage and impact to the environment. Warm and inviting interiors with a clean and modern look still manage to blend seamlessly with the surrounding jungle as massive floor-to-ceiling, wall-to-wall windows strategically incorporate nature into the design.
The open-air restaurant serves lovely local dishes prepared using seasonal ingredients, from homegrown and organic produce to mineral rich well water from the property itself. Let your palette dance to the exotic new flavours that meld in your mouth. For a private gastronomy experience, try out a special dinner under the night sky on the Floating Platform that soars 50 meters above the river.
A variety of on-site activities are available for visitors who want to keep themselves occupied, ranging from ziplining, white-water tubing, an adventure circuit, hiking trails and mountain biking. For those who just want to unwind, the hotel's three pools give you multiple choices. The main pool is complete with a swim-up bar that serves light snacks and cocktails. The two smaller pools are quieter in nature with lounge areas, allowing your mind to drift into the jungles as you sunbathe.
The spa gives you a selection of relaxing body treatments in open-air rooms, while yoga decks can be found in several spots of the property.
Quick Facts about the Hotel
Quick Facts about the Hotel
Get a free Quote & expert advice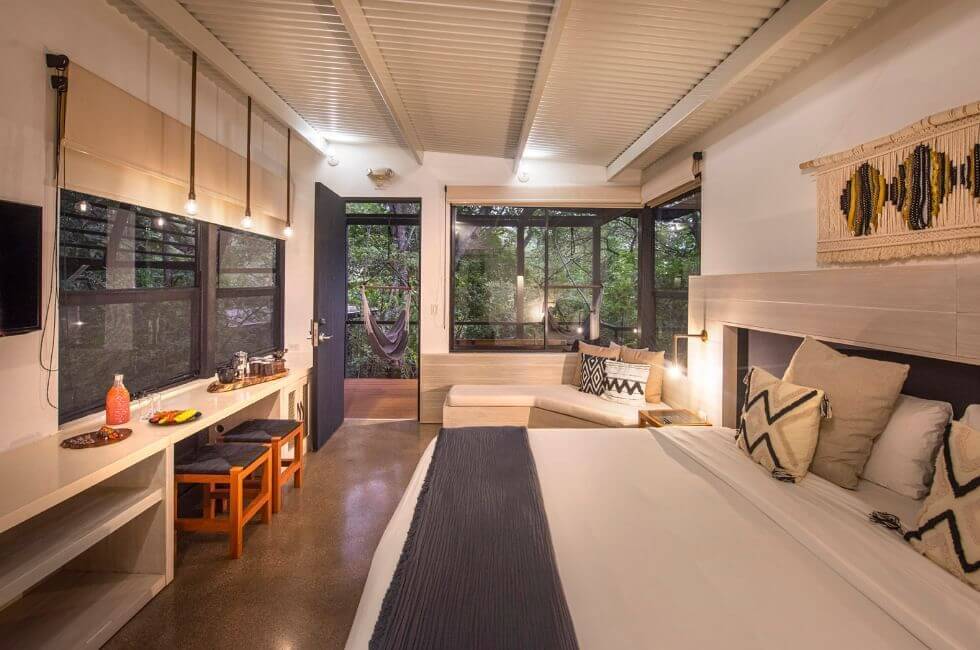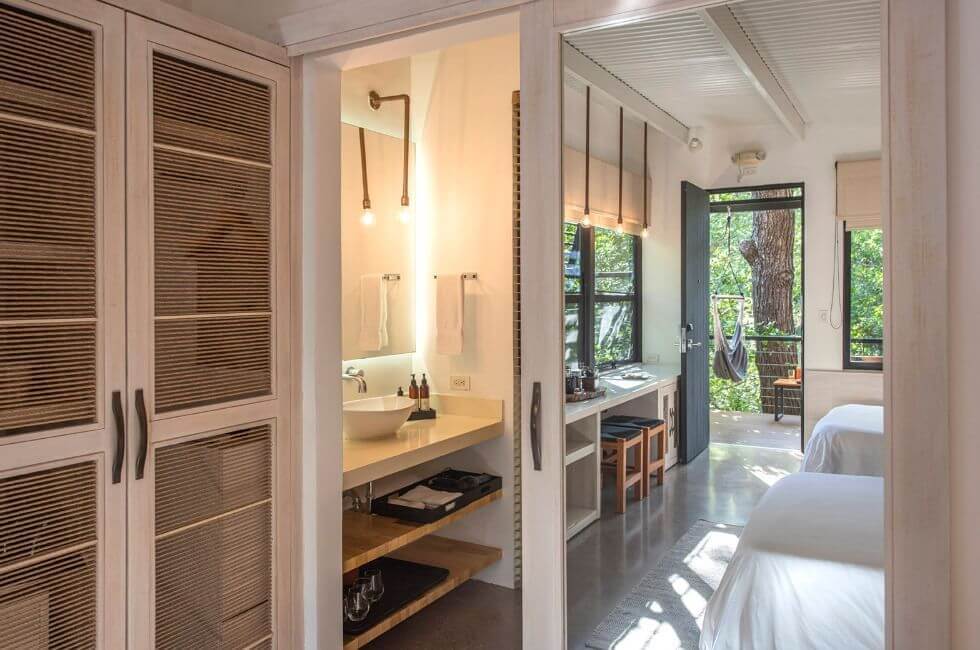 EAST BUNGALOW
Sleeps 1-3 people
Features two twin beds bedroom and bathroom, with an elevated terrace equipped with a hammock. Ideal for couples, solo traveller or parents with one child. The bungalow includes a mini fridge, coffee station, desk area and a closet.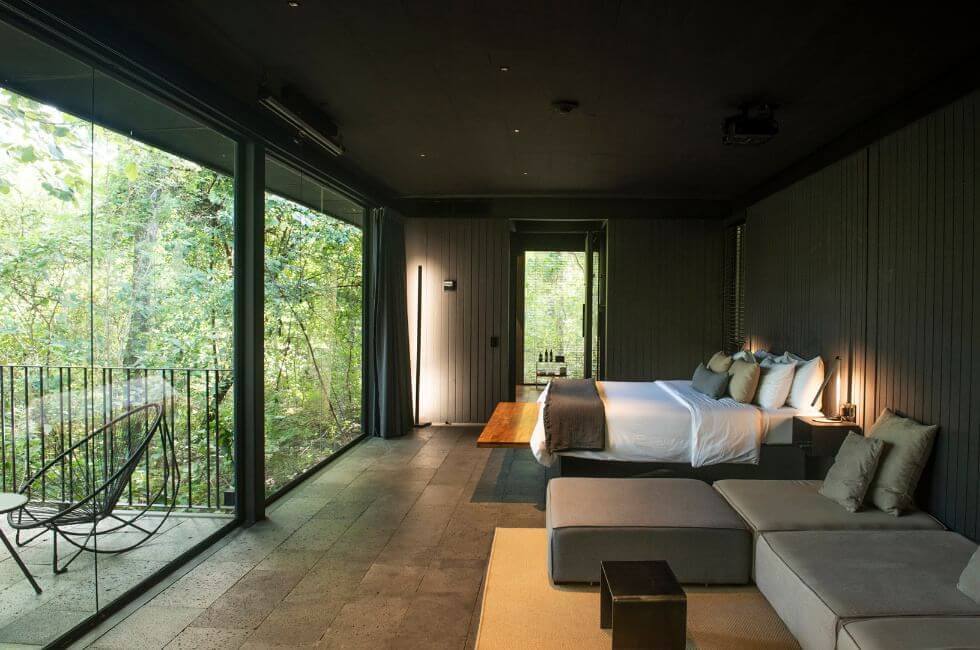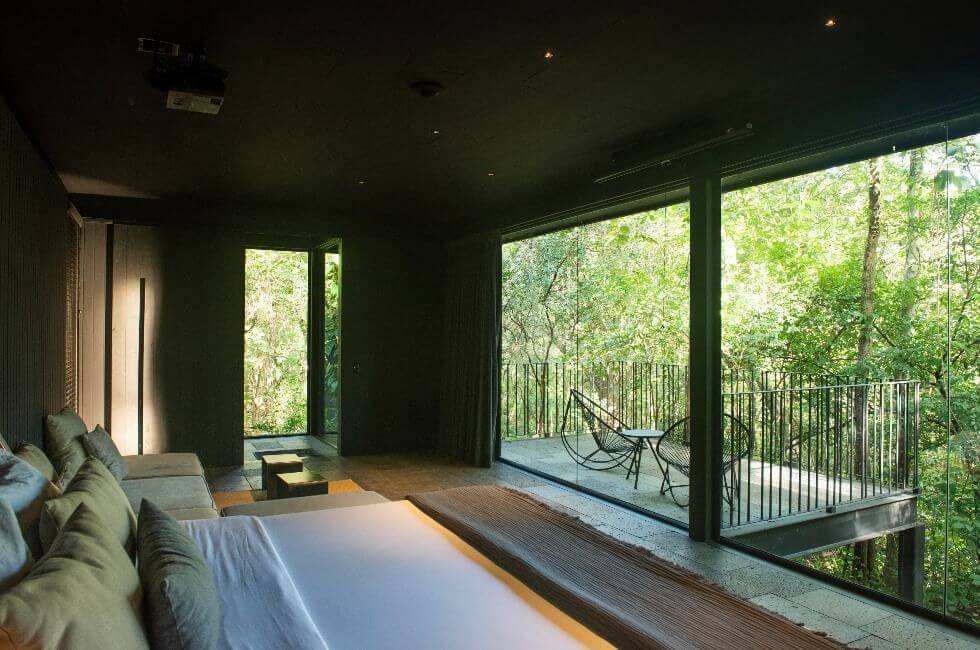 CENTRE BUNGALOW KING
Sleeps 1-2 people
Features one king-size bed, a spacious terrace, side-by-side outdoor showers, bathroom and an AV system.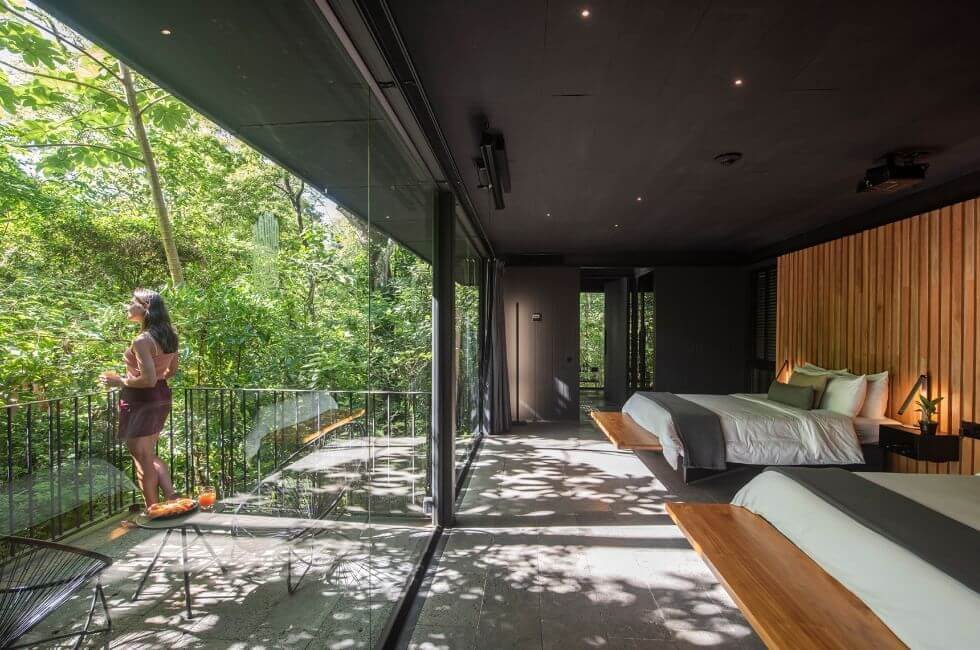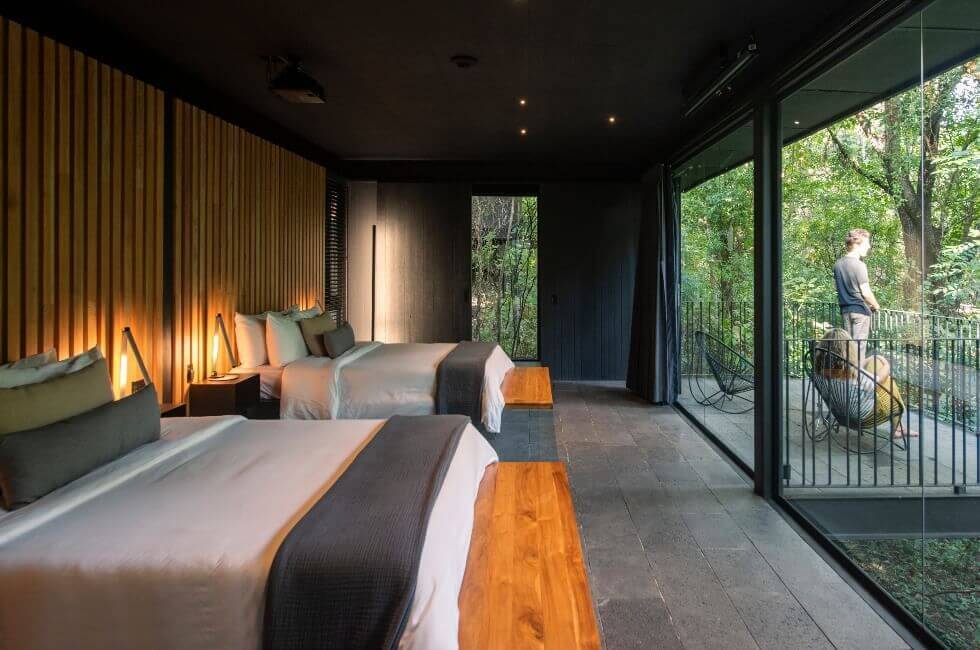 CENTRE BUNGALOW QUEEN
Sleeps 1-4 people
Features two queen-size beds, a spacious terrace, side-by-side outdoor showers, bathroom and an AV system.