Overview
The eco-lodge surrounds a private reserve covering 840 hectares of tropical wilderness. The arrival and departure to the Lodge is a rafting tour of the river. This lodge is a lifetime rainforest experience for adventure-seeking travelers. From luxurious bungalows and a range of adventures including canyoning and horseback riding, Pacuare Lodge is a fun getaway with beautiful and breathtaking scenery, a backdrop to adventure, romance, and wellness.
The lodge's indigenous Cabécar architecture and effort to preserve the natural wildlife reflects through their treetops nest, candles, lanterns, and farm-to-table cuisines come together to offer a lifetime experience in Costa Rica. The lodge offers a deluxe villa with amenities like a living room with a sofa and a bedroom with a double bed. This secluded property provides a private entrance with a private pool and terrace with a river view.
Explore adventure activities hiking and canoeing at an additional charge. Dive into peace while reading at the library of the lodge at free of cost.
Quick Facts about the Hotel
Quick Facts about the Hotel
Get a free Quote & expert advice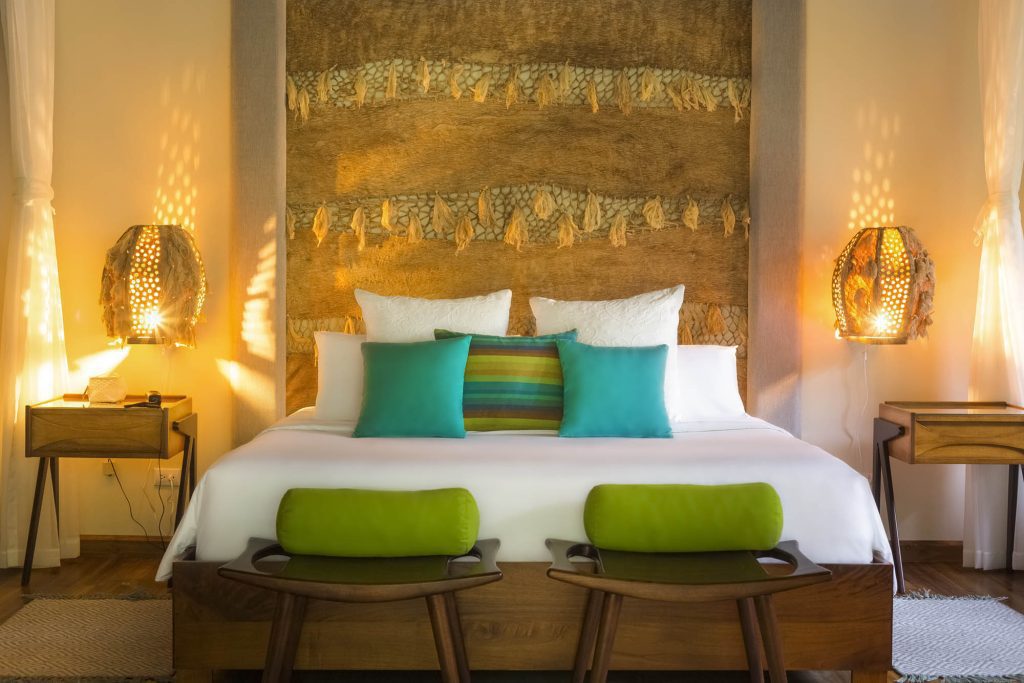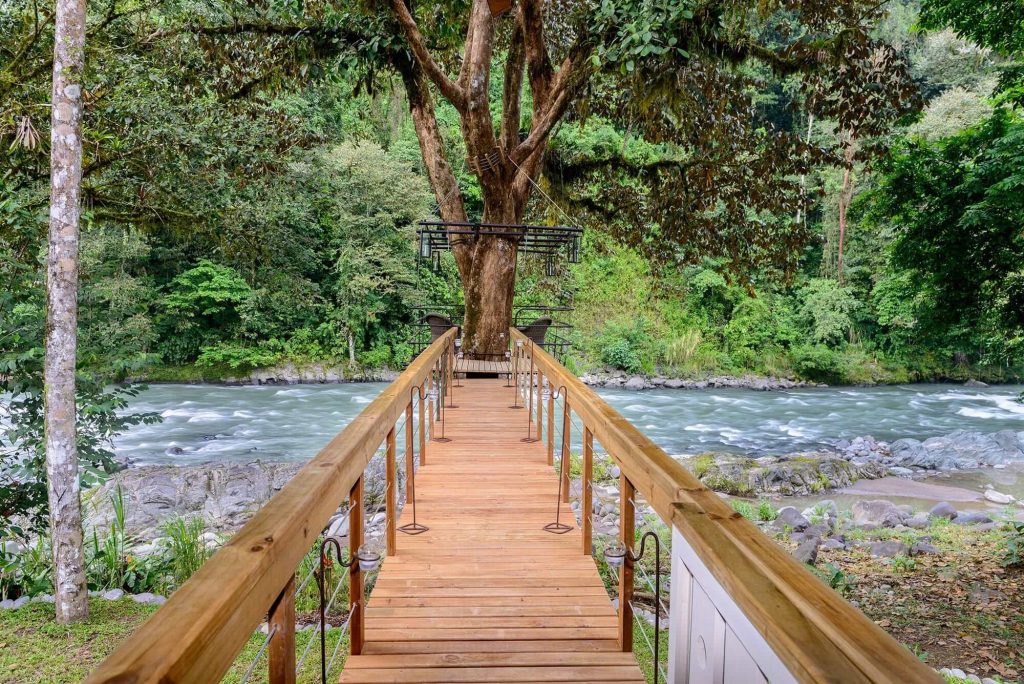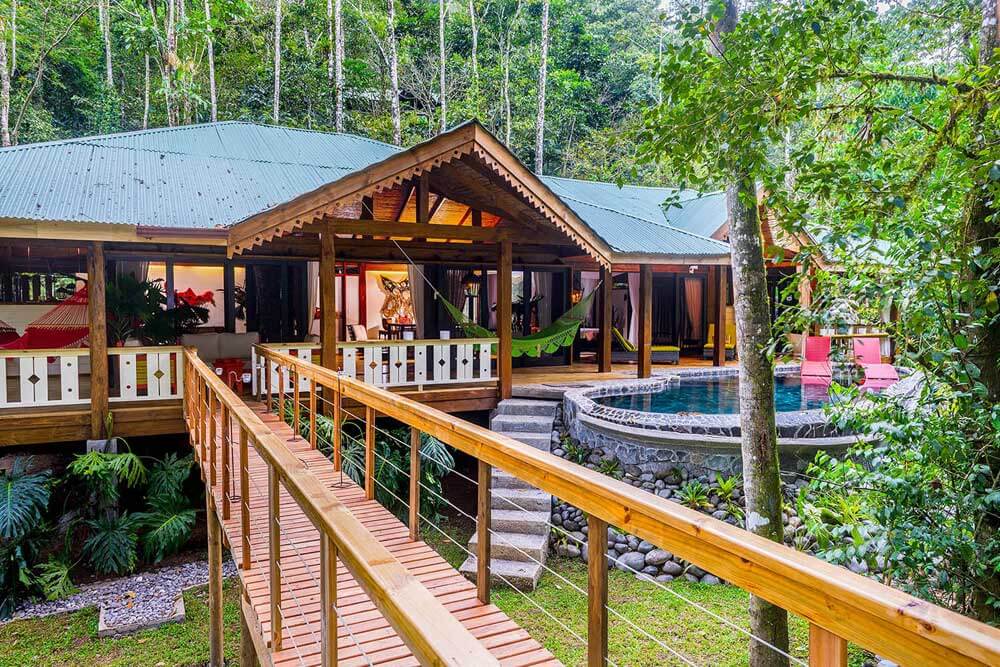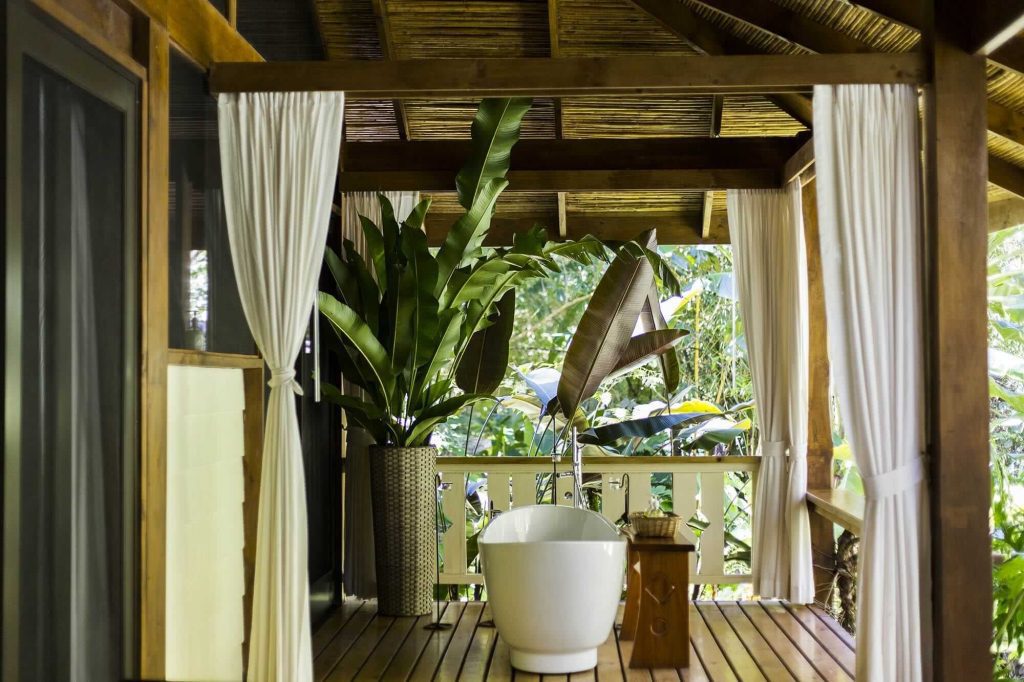 The Jaguar Villa
Sleeps 1-2 people
combines thoughtful luxury with complete immersion in the tropical rainforest Nestled next to the Pacuare River, the Jaguar Villa is our most luxurious suite. It was designed to give guests the experience of being in a tropical rainforest without sacrificing comfort. Our simple, elegant design combines hardwood floors and teak furniture with ample open areas for admiring the surrounding nature, including a terrace complete with a spring-fed pool, outdoor showers, and spacious bathrooms. Rushing water, birdsong, and the sounds of the forest team up with the rainforest's natural colors and aroma to create the unforgettable sensory experience of a stay in the Jaguar Villa!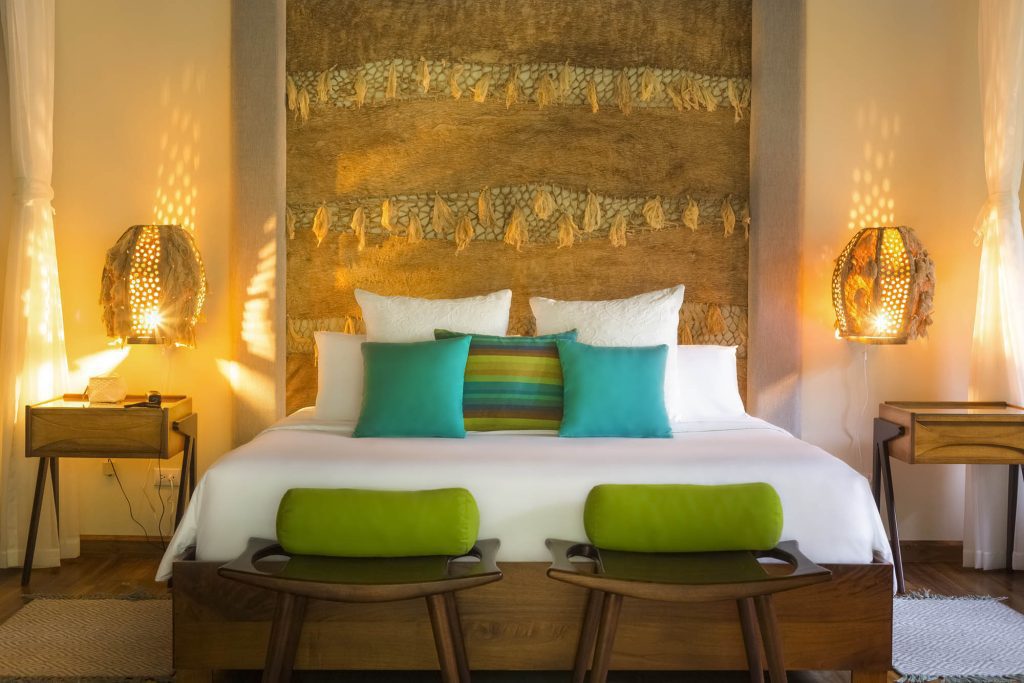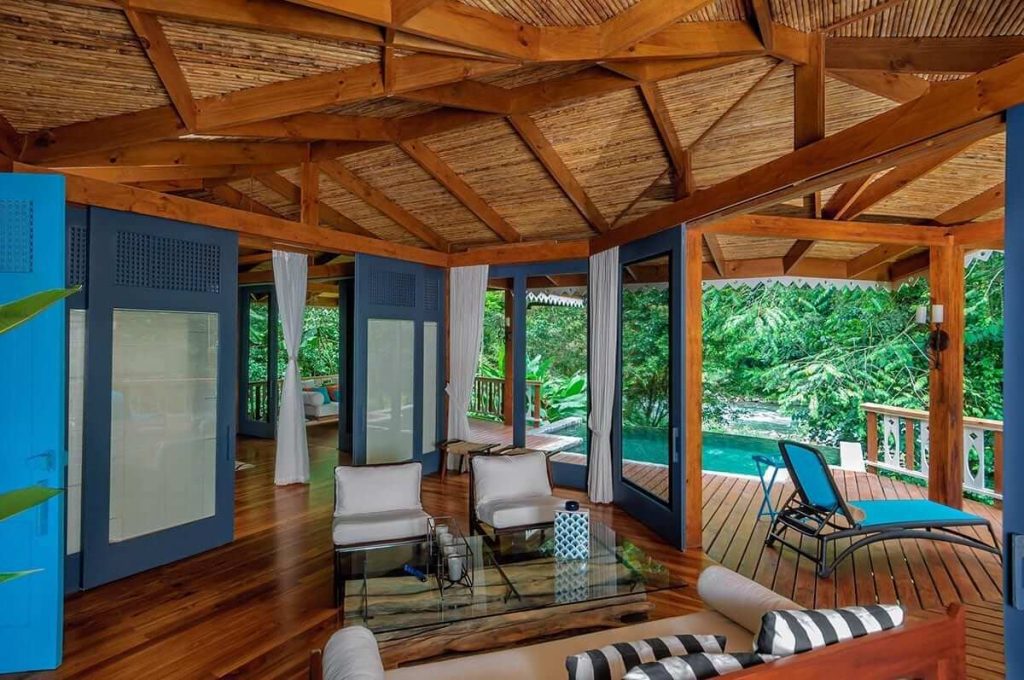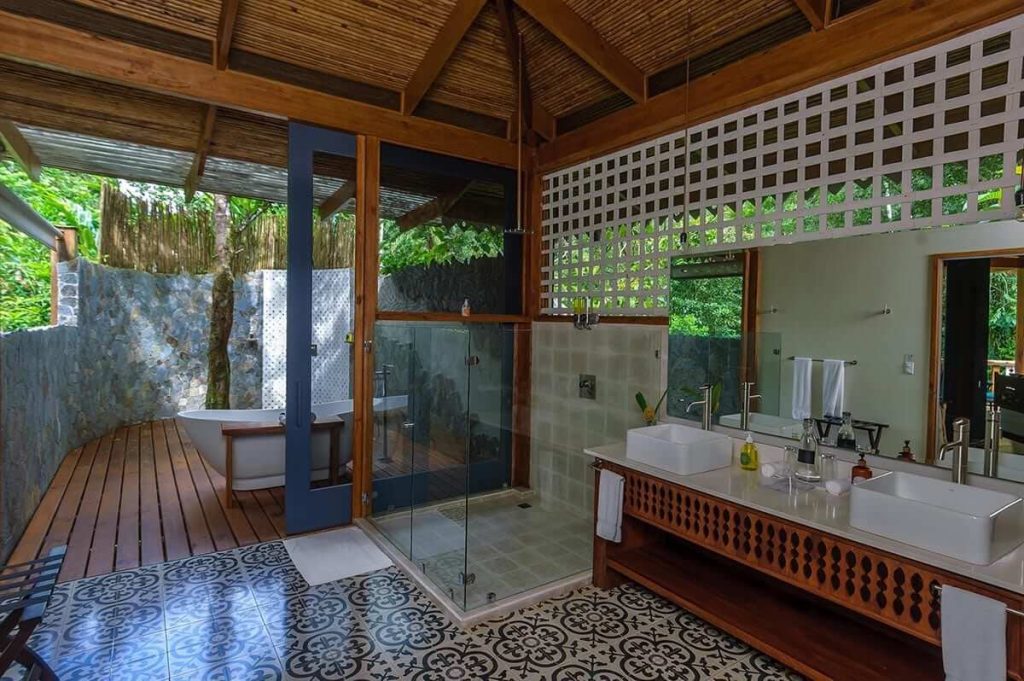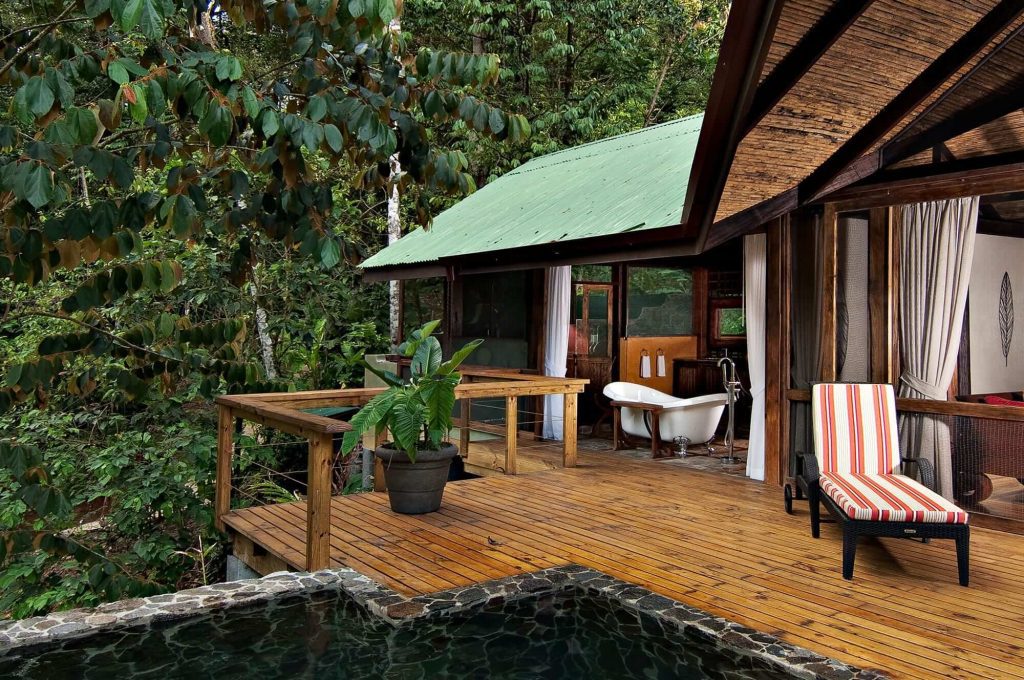 Linda Vista Suites
Sleeps 1-2 people
Perched on a ridge amidst exuberant tropical greenery, the Linda Vista Suites offer unforgettable views of the Pacuare River and surrounding rainforest. Bright and spacious (230-square-meter) suites, with a simple, natural design and exquisite décor that perfectly complement the verdure and profusion of the surrounding jungle. Each suite was built with special attention to the topography so that guests enjoy gorgeous views of the river and forest from every area – the bedroom, living room, bathroom, deck and pool.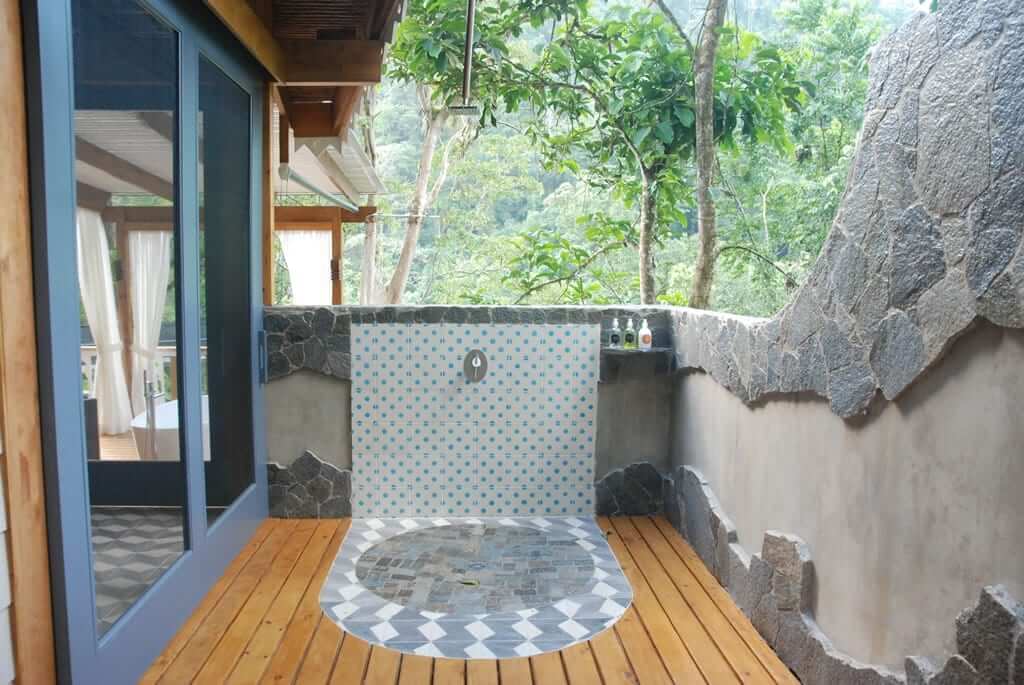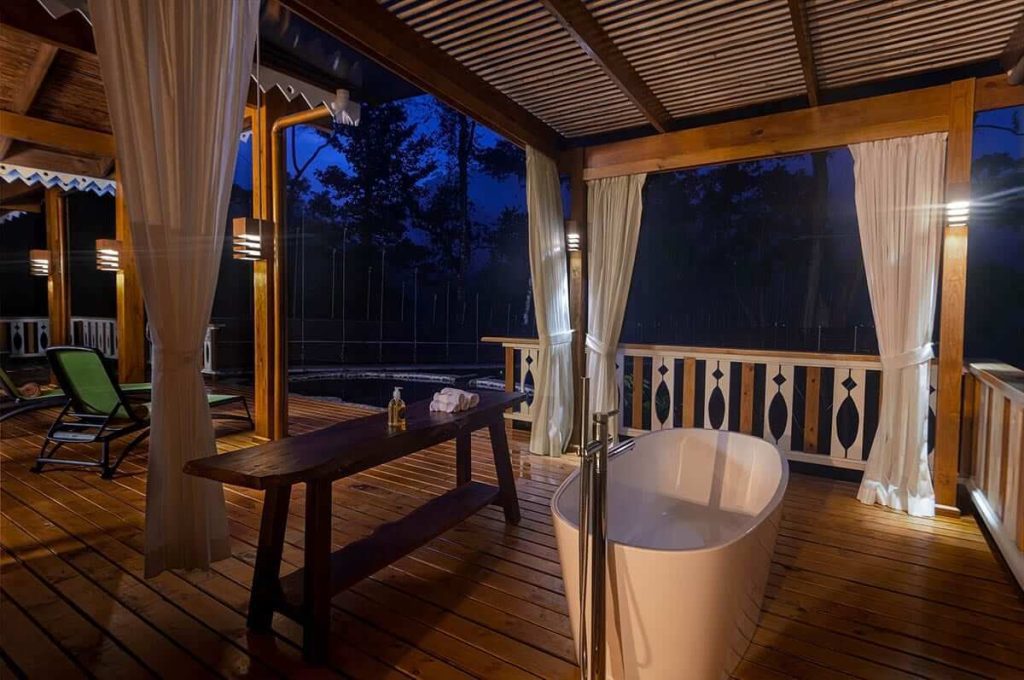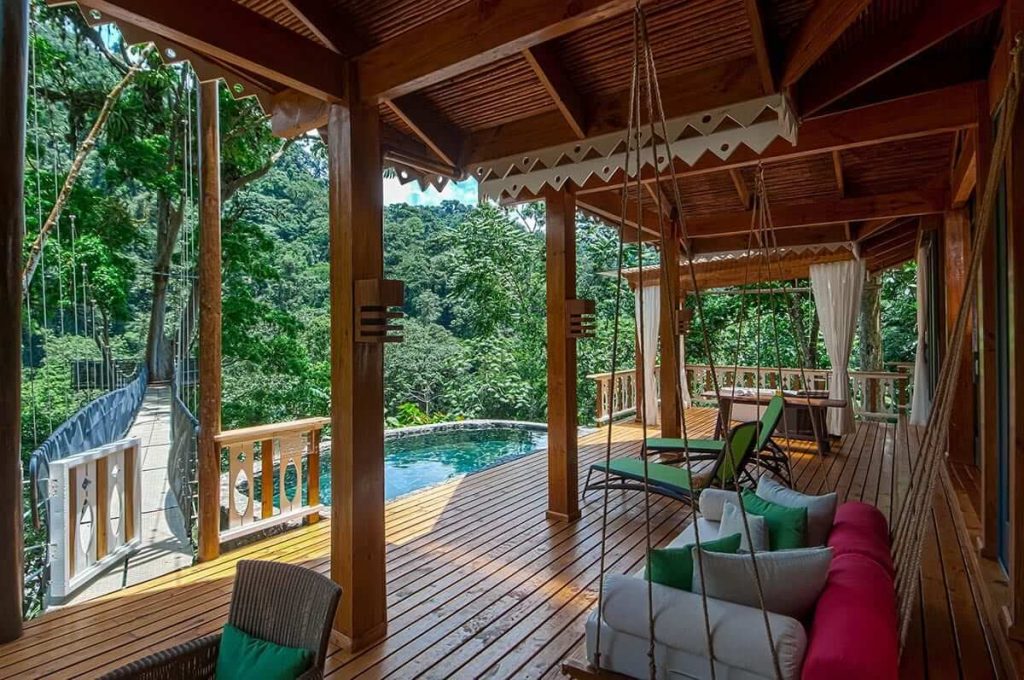 Canopy Villa
Sleeps 1-2 people
Spend the night among the treetops in this well-appointed suite located in the rainforest's canopy. This villa provides a 360-degree rainforest view Welcome to life in the treetops. A private suspension bridge leads from the deck to a platform high in a massive rainforest tree that affords a sweeping view of the Pacuare River and surrounding jungle. On any given morning or evening, you can spot dozens of bird species in the nearby treetops from your aerial perch.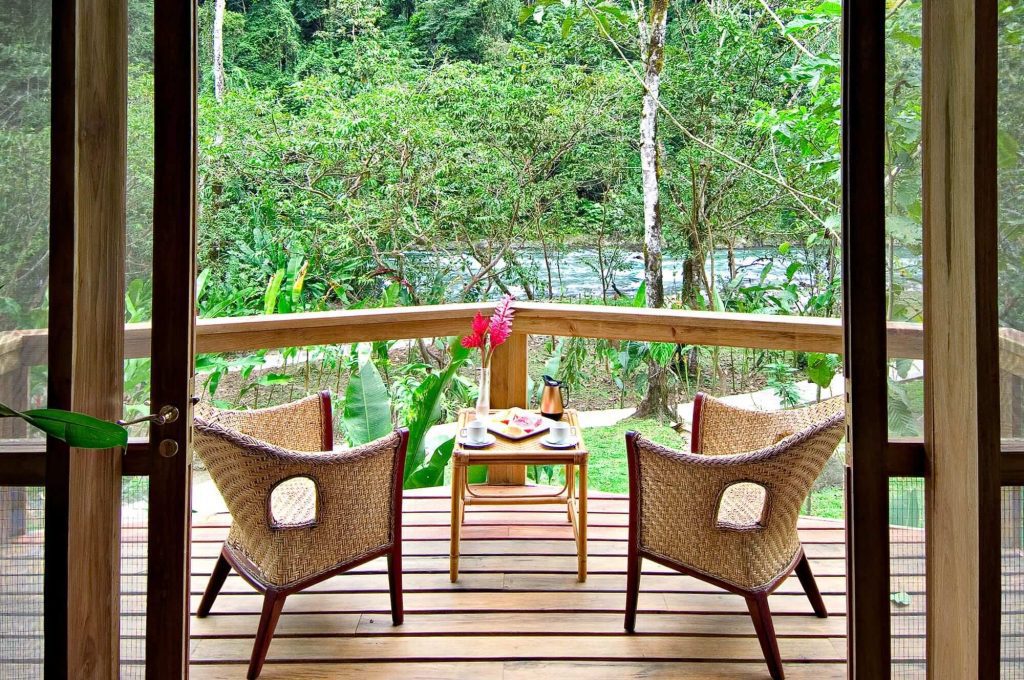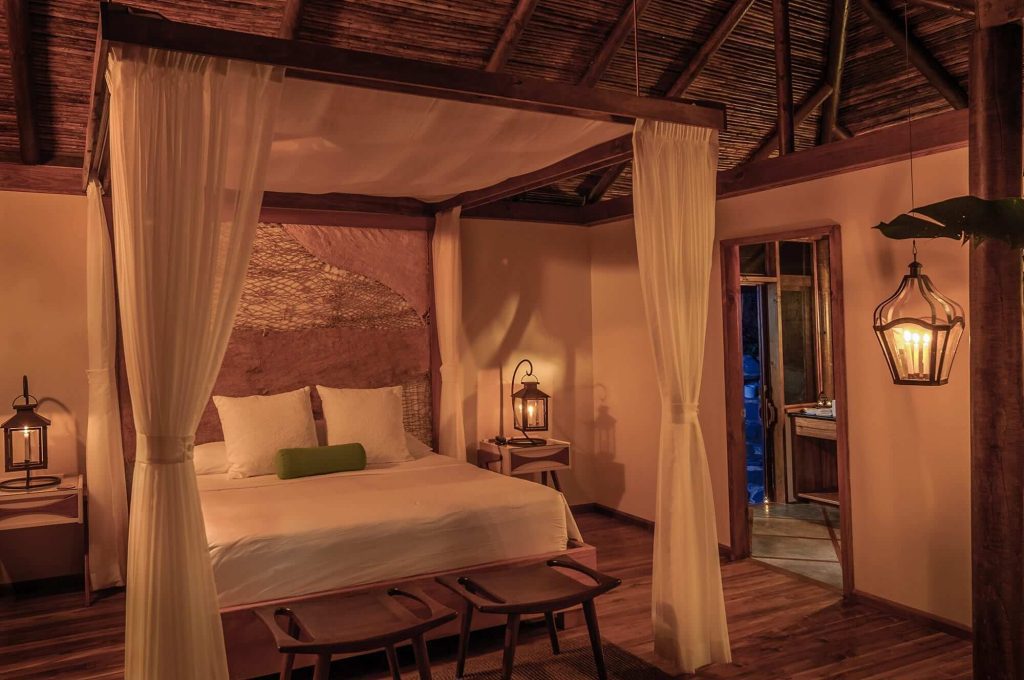 River View Suite
Sleeps 1-2 people
Retreat into tranquil luxury and design. Your spacious River View Suite includes a private terrace that opens on to stunning views of the Pacuare River and the surrounding jungle. Your suite features a king-size canopy bed with crisp 300-thread Egyptian cotton linens and superior Beautyrest mattress®, exquisite décor, natural design with hardwood flooring, open terrace with hammock and a waterfront deck.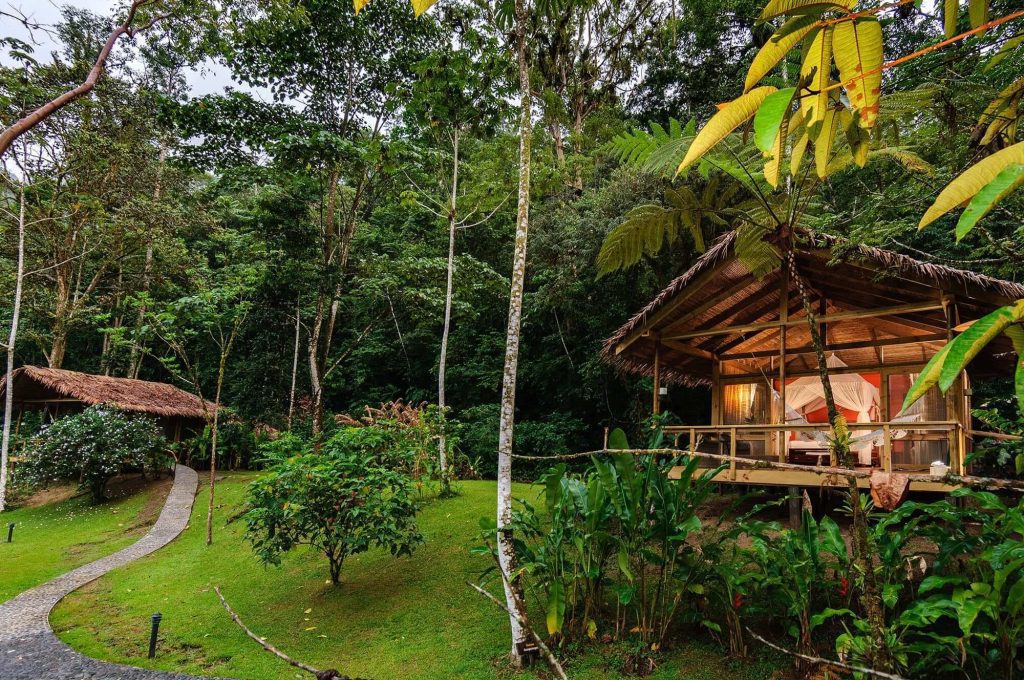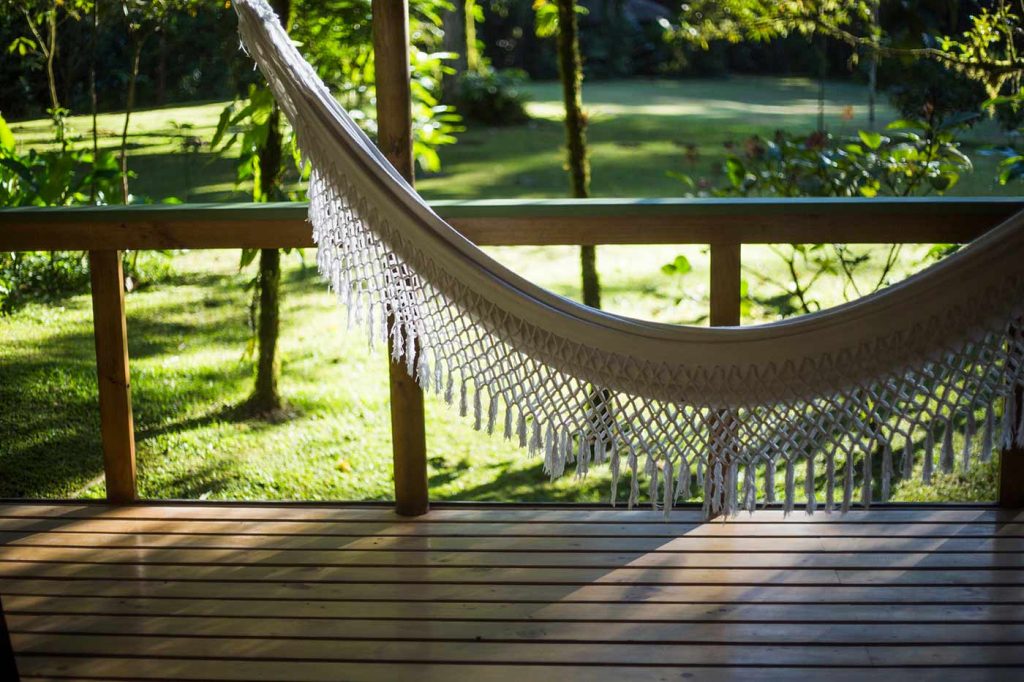 Garden suite
Sleeps 1-2 people
Our seven spacious garden suites include a private terrace that opens to landscaped native bush gardens and a stunning view of a massive wall of thick rainforest that cascades down a mountainside opposite the Pacuare River. Inside your front door you'll find a luxuriously appointed king-size canopy bed or two full-size canopy beds with crisp 300-thread Egyptian cotton linens, and superior Beautyrest mattress® caters to a serene, restful night's sleep.