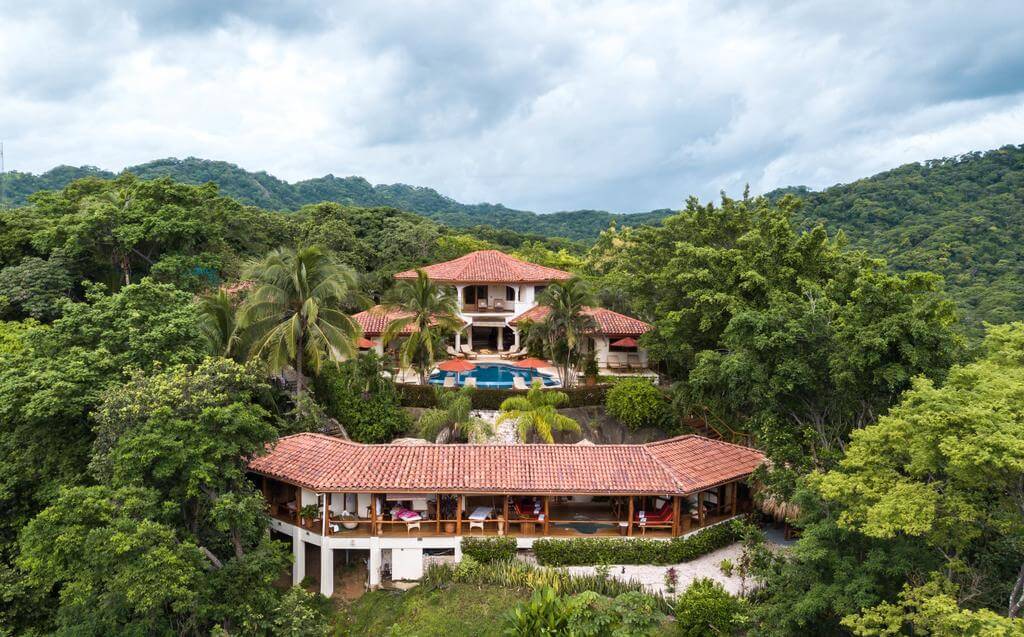 Overview
Nestled in a private 21-arce property and rising above the tropical rainforests of Manuel Antonio, Los Altos Resorts is an epitome of elegance. This beautiful resort appeals to those who are looking for an uninterrupted and welcoming vacation in balance with nature and providing spacious and luxury accommodation.
The Karola's Restaurant & Pool Bar serves great food with a great view. Enjoy a cup of freshly brewed Costa Rican coffee, at lunch a sweet fruit drink, or at dinner a crisp glass of wine. The open design allows nature to interact with the dining experience and as you dine you can take in the sights and sounds of the neighbouring forest. Karola's offers a range of fresh and flavourful meals inspired by traditional Costa Rican flavours and ingredients. Karola's also offers a breath-taking sunset experience as you dine outdoors. For happy hour, kick back and relax after a day of outdoor adventuring at the bar with serves top shelf liquor and fine imported beer.
Serving Thai cuisine is the Samui Thai restaurant, bringing bold Thai flavours to the Costa Rican setting, while Enso Sushi offers beautifully crafted and plated sushi rolls, traditional Japanese dishes with vibrant twists, and even an omakase tasting menu with a perfect pairing of international wines.
On the wellness spectrum Los Altos Resorts offers Orquieda, a day spa at Los Altos Resort and one of the best spa experiences in Manuel Antonio. Located beneath the resorts infinity poos, Orquieda is Manuel Antonio's premier spa as some of Costa Rica's most experienced massage therapists and estheticians offering their years' worth of experience in the craft of regeneration with a compelling menu of therapies, facials, and treatments, as well manicures and pedicures. The fitness center at Los Altos Resort is well equipped to support all your exercise needs without missing a beat, while they also provide designated spots for yoga.
The unique infinity pool at Los Altos Resorts is built at an elevation, having you enjoying a swim break amongst the tree canopy.
Quick Facts about the Hotel
Towels, Beach Towels, Robes
Quick Facts about the Hotel
Towels, Beach Towels, Robes
Get a free Quote & expert advice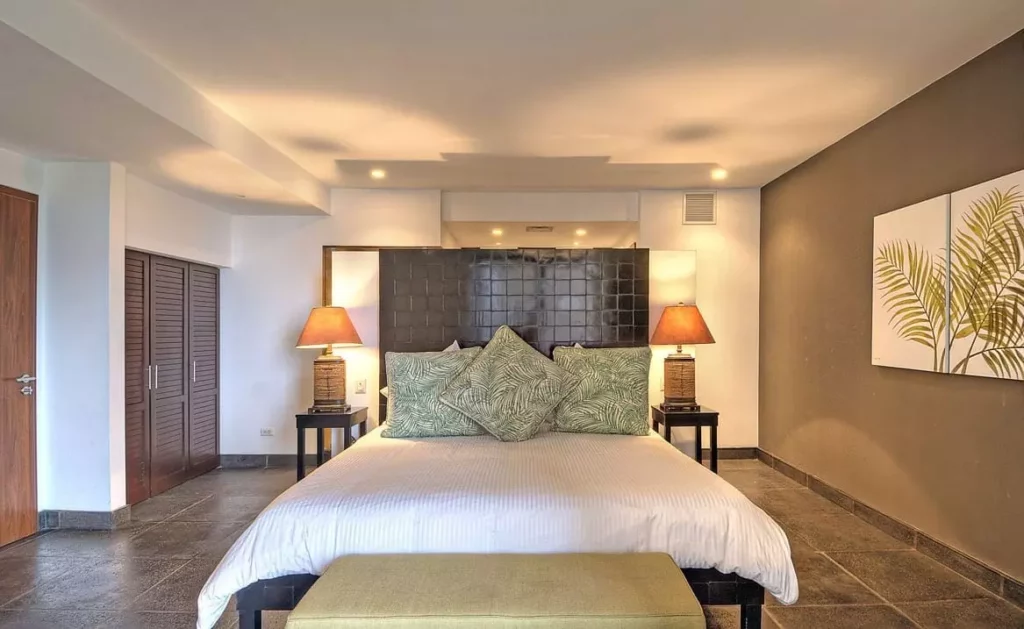 THE POOLSIDE QUEEN
SLEEPS 1-2 PEOPLE
While the rooms at the Los Altos aren't plentiful, they're definitely incredible. Views of the rainforest and the ocean are abundant and poolside views are an option as well. Guests can rent one room at a time, or take over the entire property for retreats, parties, family reunions (children are allowed for family gatherings), and more. The rooms are luxurious, and the setting is phenomenal.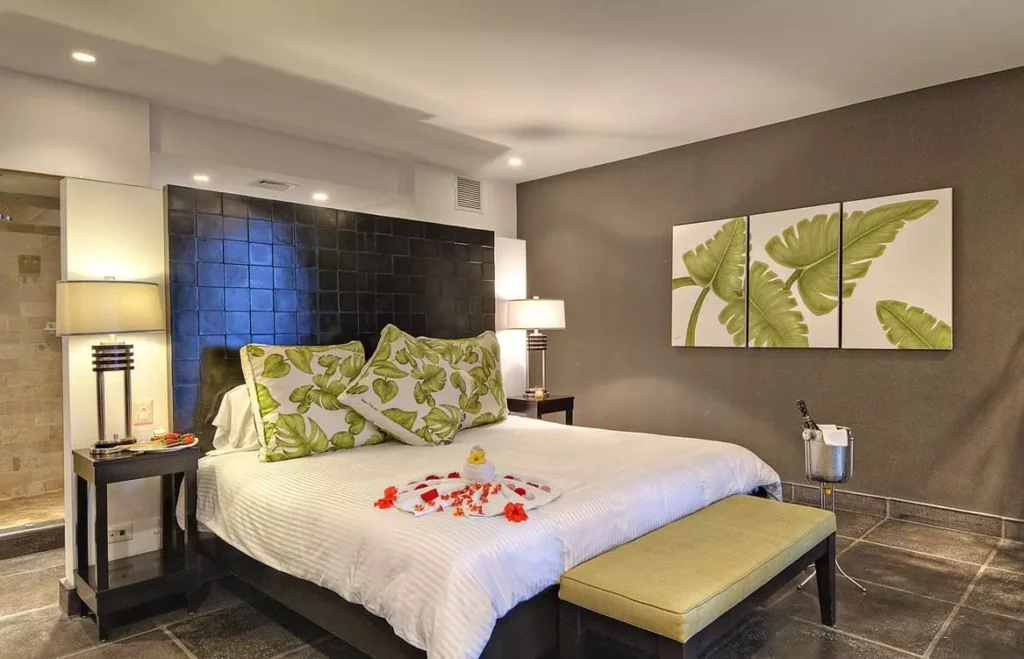 POOLSIDE KING ROOMS
SLEEPS 1-2 PEOPLE
Located steps from the luxurious infinity pool are two king rooms. When you enter into these rooms you will feel like you are in paradise with tropical décor, secluded indoor/outdoor showers, private terrace with teak lounge chairs and comfortable king beds.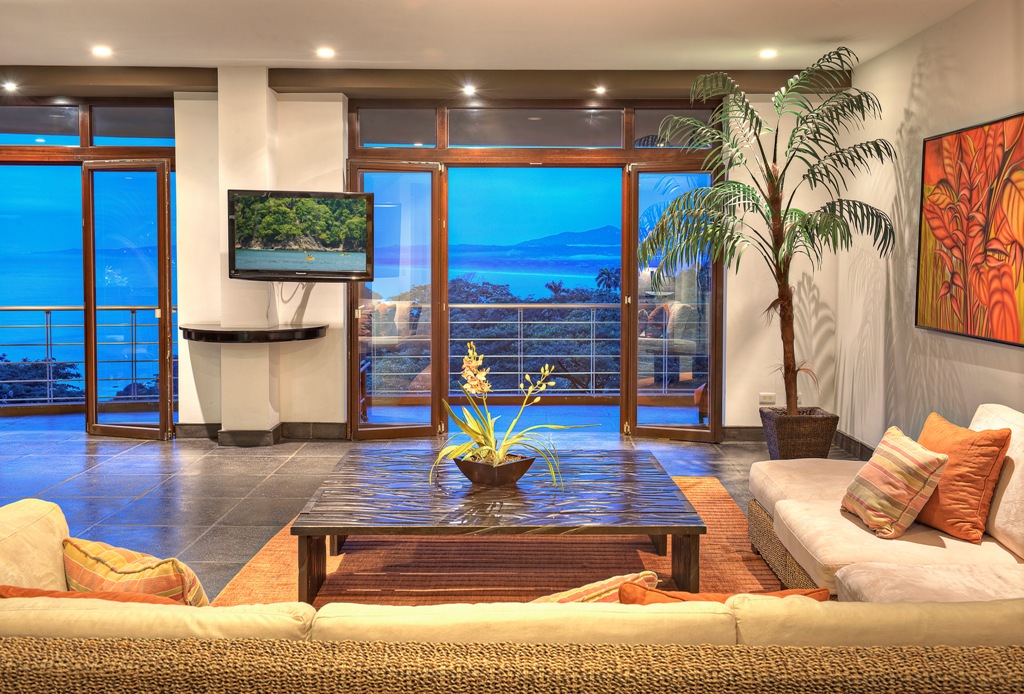 EROS SUITE
SLEEPS 1-2 PEOPLE
Located on the second level, the Eros suite offers the ultimate romantic experience. Private balcony overlooking the hotel, jungle and ocean views- you can lounge and relax out here all day and night! The suite includes a king bed, sitting area with sofa, flat screen TV, roman bathtub & more.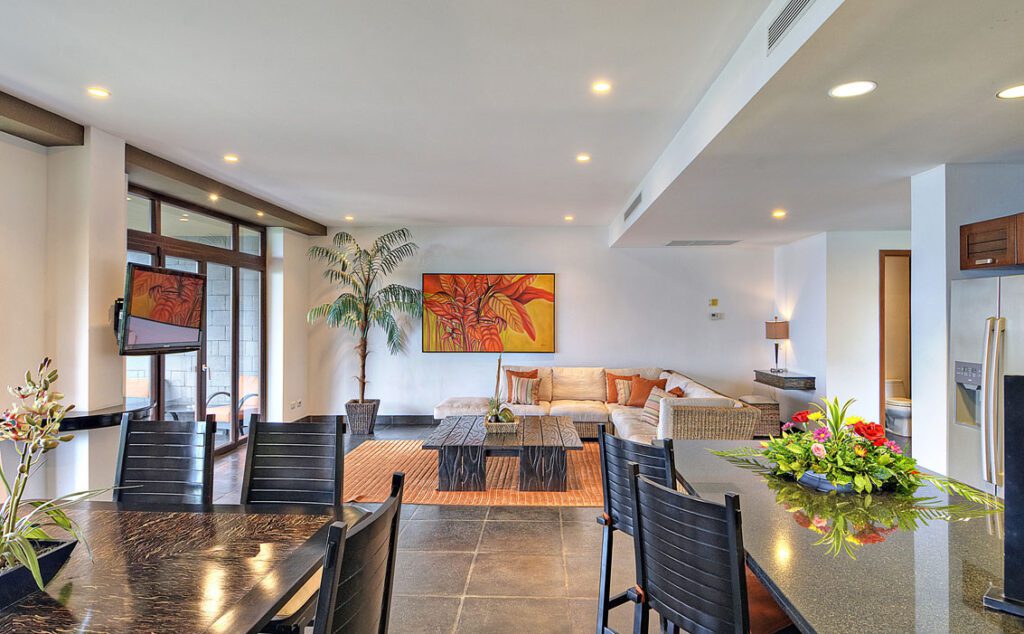 DETACHED SUITE
SLEEPS 1-2 PEOPLE
Located away from the pool area to the side of the main house is the Detached Suite with a large private covered terrace. Relax in teak lounge chairs and listen to the sounds of nature while enjoying the beautiful surroundings. The room includes a king size bed and a flat screen TV.