Lapa Rios Rainforest Bungalows
Lapa Rios Rainforest Bungalows
Overview
The deluxe bungalows of the Lapa Rios are dotted along a rainforest ridge, located on the 1,000-acre private reserve that hosts the lodge. There is plenty to do in this untouched part of the jungle, from wildlife tours to hikes through the forest. The Lapa Rios encompasses the way travelers should take in the beauty of Costa Rica, bringing the senses to life, and instilling a sense of internal peace. The hotel recommends that guests stay a minimum of 4-5 nights. This is the only way to enjoy the abundance of tours and activities available at Lapa Rios.
Things to Do Along the Osa Peninsula
The Lapa Rios has plenty to do within the space of its 1,000 pristine acres. From beaches to hiking, there is always something eventful going on around the lodge. Consider a trip to Corcovado National Park, spend the morning birding and sipping coffee, or schedule a wildlife tour, so you can experience Costa Rican wildlife in its truest form. Visit the beach, kayak, surf, or lie on the golden sand and soak up the rays. Lapa Rios offers world-class wildlife guides and teaches all guests about biodiversity conservation. The lodge practices sustainability every day, and this includes farm-to-table food at the delicious restaurant on the property, where you can find all three meals, along with stunning scenery. The ingredients are local and put together with a tropical flair.
Quick Facts about the Hotel
Quick Facts about the Hotel
Get a free Quote & expert advice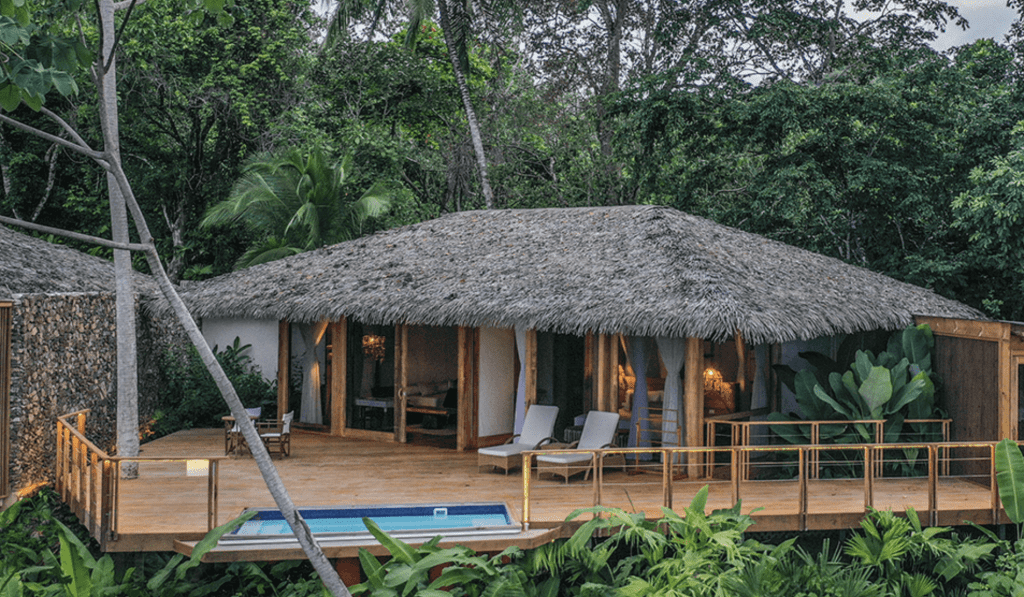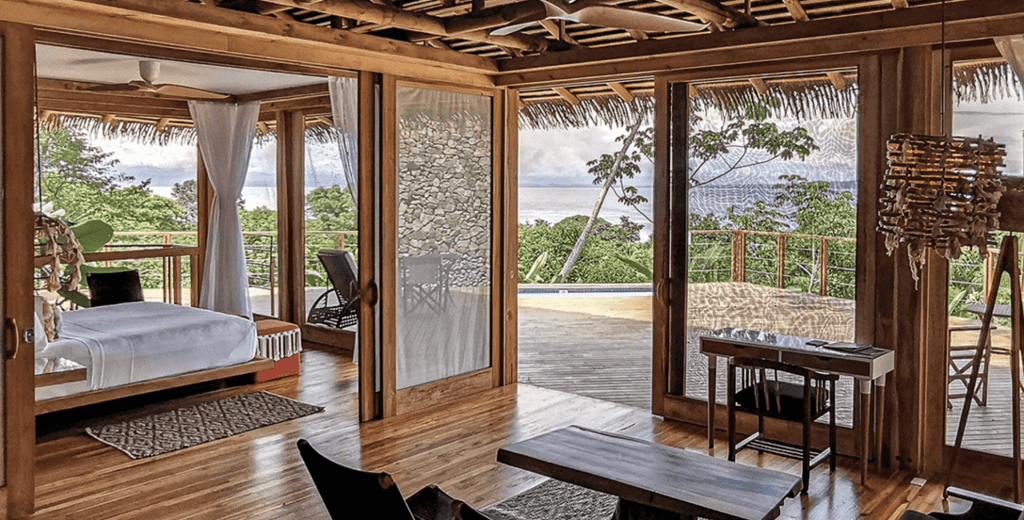 Lapa Villas
Sleeps 1-5 people
Each stand-alone villa features smooth hardwood flooring and elegant natural accents. Floor-to-ceiling screens and a wide wrap-around deck ensure stunning views. The outdoor terrace has its own private rain shower, a refreshing plunge pool, and comfortable chairs and lounges. Indoors you'll be greeted with authentic-design furniture, a living area with a daybed plus a beverage nook with gourmet Costa Rican coffee.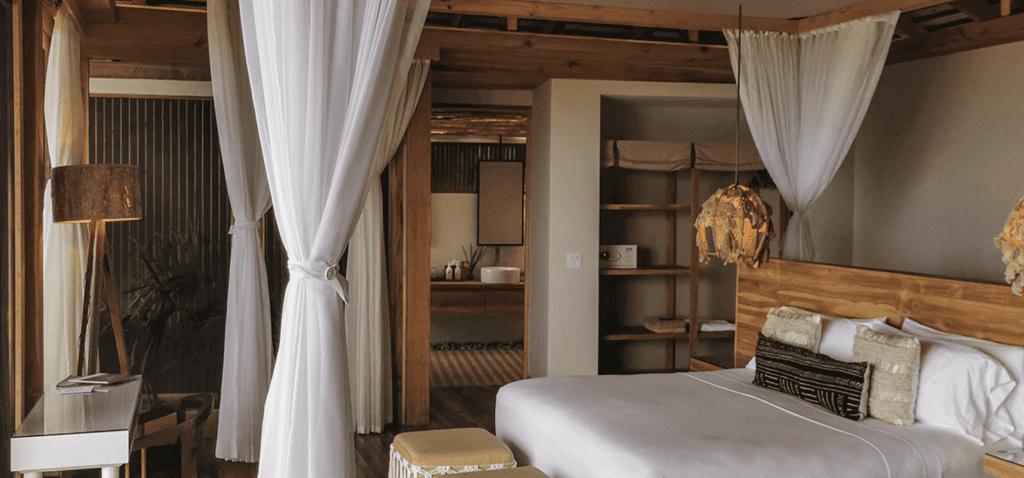 Premier Villas
Sleeps 1-2 people
For couples or friends who want the best, our two new Premier Villas offer unparalleled comfort while immersing guests in one of the most biodiverse places on earth. Each private standalone suite is surrounded by the rainforest canopy and its abundance of wildlife grants uninterrupted views of the brilliant blue Golfo Dulce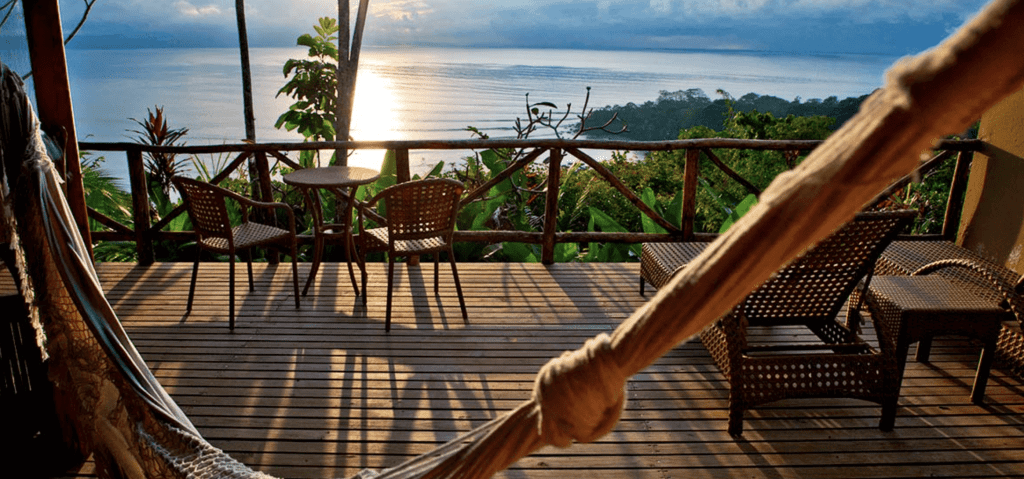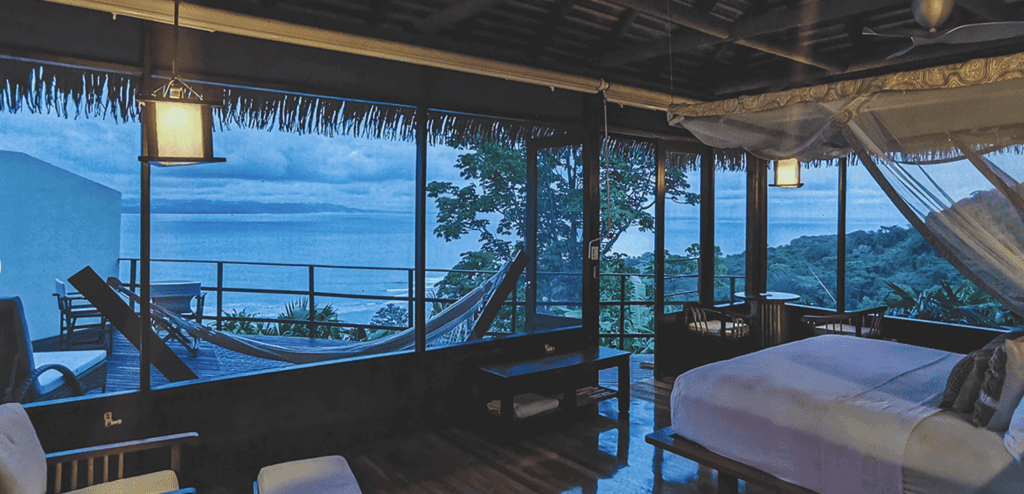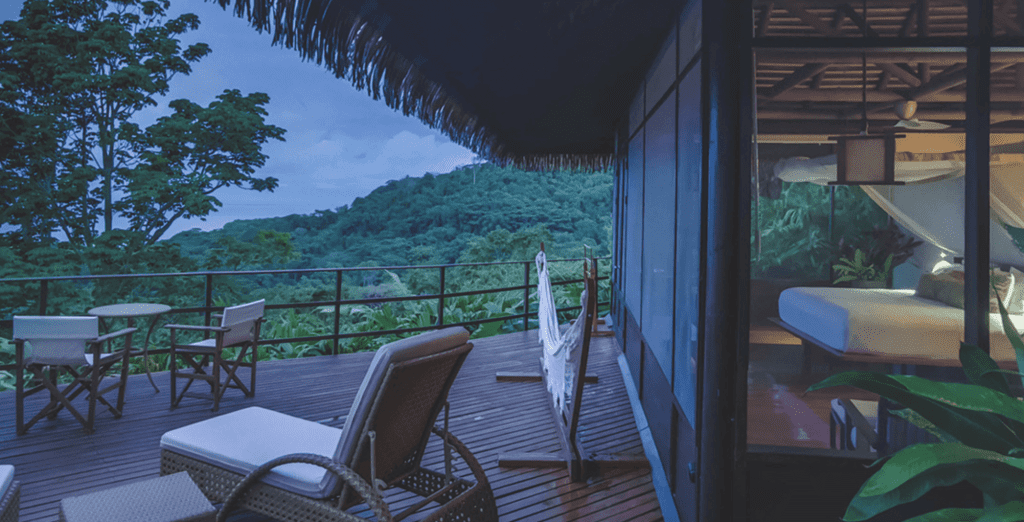 DELUXE BUNGALOW
Sleeps 1-4 people
Our Deluxe bungalows do not feature air conditioning. The open-air architecture and positioning on an ocean-facing ridge allow for constant air flow, keeping things cool.