Laguna Lodge Tortuguero Costa Rica
Laguna Lodge Tortuguero Costa Rica
Overview
Known for its incredible biodiversity, the Tortuguero National Park (est. 1975) is an expansive wetland, unaltered by man, and primal in many ways. When you book a stay at the Laguna Lodge Tortuguero, you'll be able to experience every aspect of the park in ultimate comfort. The rooms in the lodge are fresh, clean, and surrounded by three types of rainforest. This is an incredibly diverse area of the Caribbean, and guests will experience all of it naturally, in an eco-friendly and sustainable setting.
The Restaurant at Laguna Lodge Tortuguero
The lodge restaurant is simple, yet delicious. The building is beachfront, with water views nearly all around. Logs are regularly brought in from the beach for decor, a creative way to bring the rainforest inside. Meals are served buffet style, which creates a wonderful sense of community among lodge guests.
Boat Transfers
There are no accessible roads at the Laguna Lodge Tortuguero. The grounds surrounding the lodge must be explored by boats, and the lodge employees are happy to help you on your way. Tours and single outings are available. All you have to do is relax and enjoy the views.
Activities at Laguna Lodge
There are so many things to do at Laguna Lodge. The rainforest, after all, is an exciting place. Guests of the lodge can tour the national park, quietly visit sea turtle nesting grounds, visit the village and botanical gardens, and kayak around the park. The Awakening Tour is an experience that you won't soon forget, as you watch the forest come alive at dawn.
Quick Facts about the Hotel
Quick Facts about the Hotel
Get a free Quote & expert advice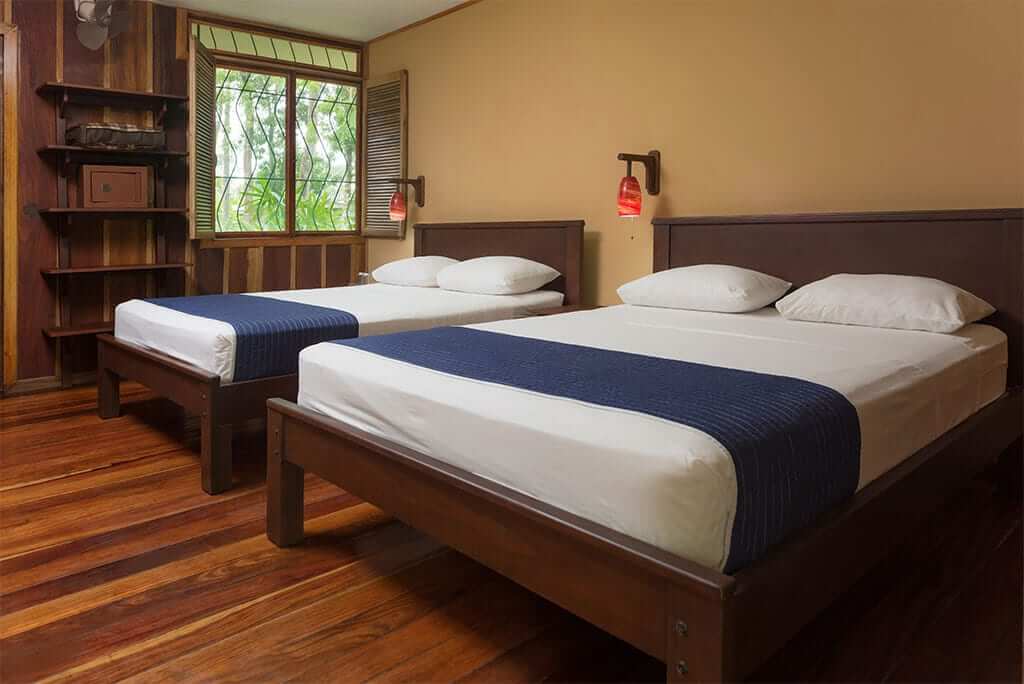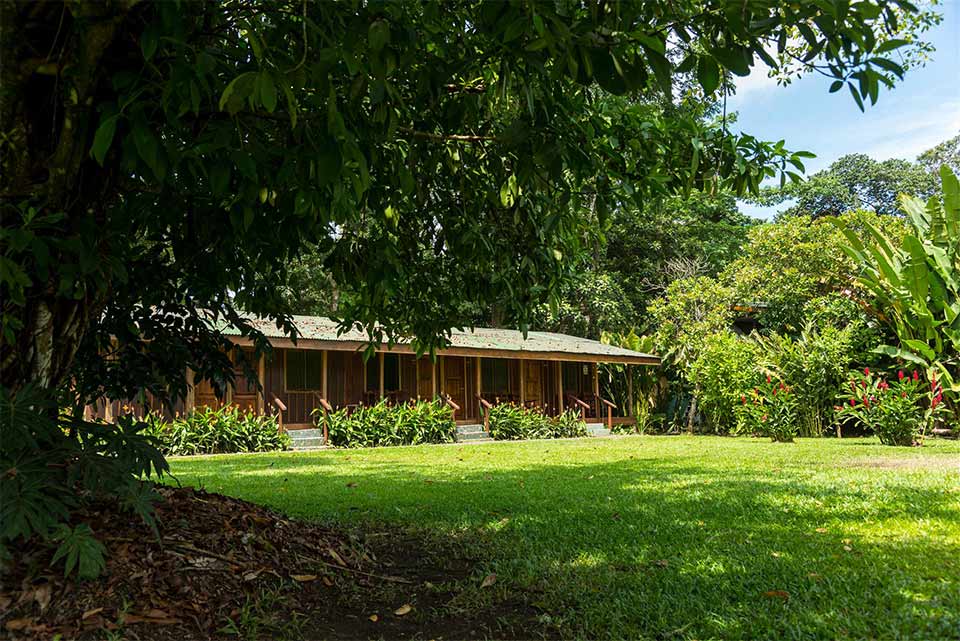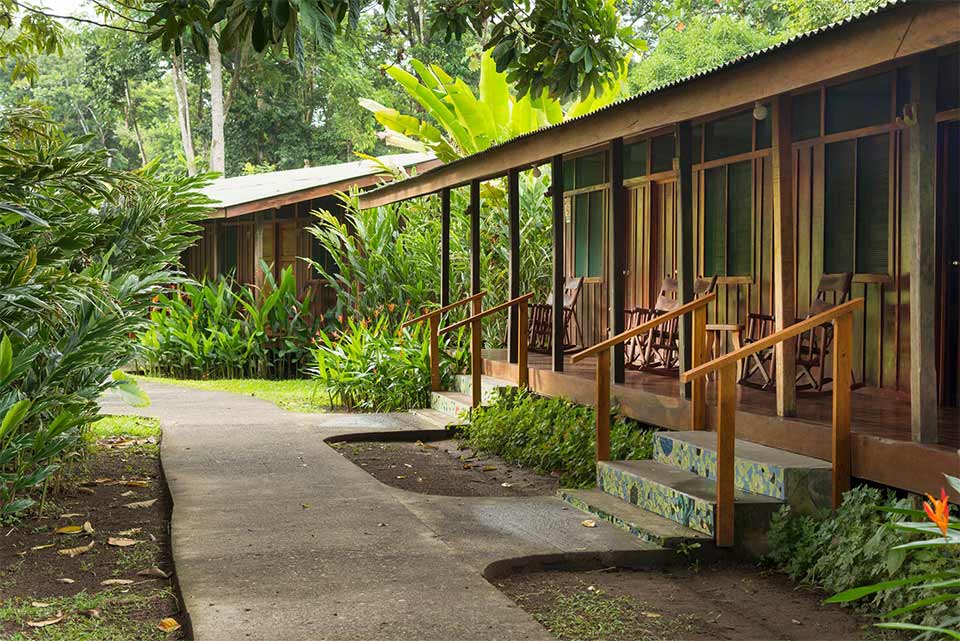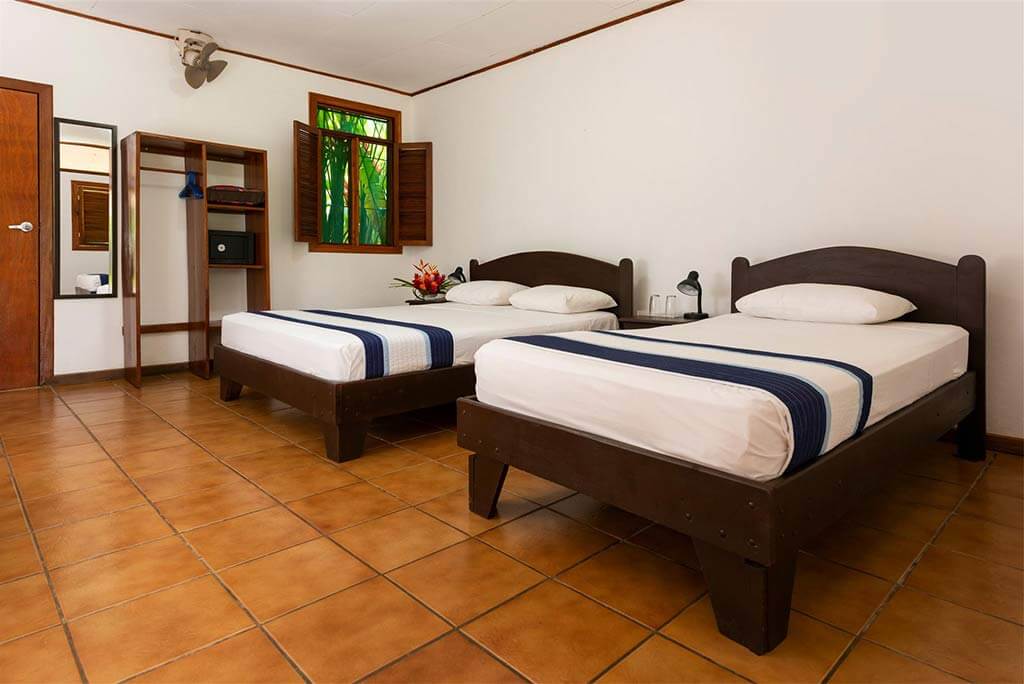 Rooms
Sleeps 1-4 people
The rooms at the Laguna Lodge are equipped with all the basic comforts that guests may find they need. Comfortable, clean queen-sized beds and large, roomy showers are present in every room on the property. The grounds of the lodge have easy access from the rooms, including the restaurant and the pool. Rainforest views are in abundance, and the friendly staff will provide you with anything you need.