Overview
Monteverde has a stunning and mysterious cloud forest and if you like nature, Jaguarundi Lodge rustic rooms are perfect for you. Here you get to experience how it is to stay in a traditional small mountain cabin inside the cloud forest. But you still have Santa Elena's small mountain town just on a short walk from your room. In town you have restaurants, supermarkets, and great coffee shops with the coffee plantations just outside town. If you like coffee we have a great coffee tour here that is fun for the whole family. Jaguarundi Lodge serves you included traditional Costa Rican breakfast in its own restaurant and bar where you also can have a drink when you come back from your tours.
From Jaguarundi Lodge you can do so many different excursions and we can recommend this. Hike through the stunning cloud forest on trails and suspension bridges high up in the treetops. All hikes you're going to do here are better with a guide because they're going to show you so much animals, birds, and plants that you won't see by yourself. Canopy zipline is a fun and exciting tour to do in Monteverde. Don't miss it, it's amazing!
If you like birds and are into birding, Monteverde is the place to be and here you can see the stunning Quetzal and around 400 more different species of birds. But you don't need to go far to see them. Just go and sit on your room's patio and you can see hummingbirds and all kinds of colourful birds visit the garden.
Quick Facts about the Hotel
Quick Facts about the Hotel
Get a free Quote & expert advice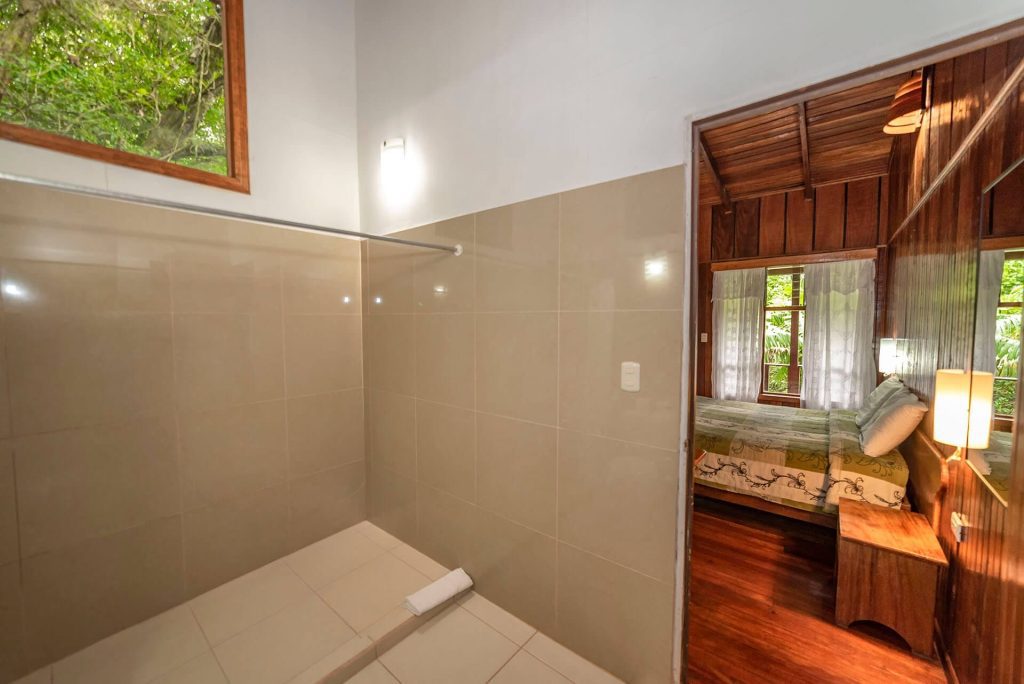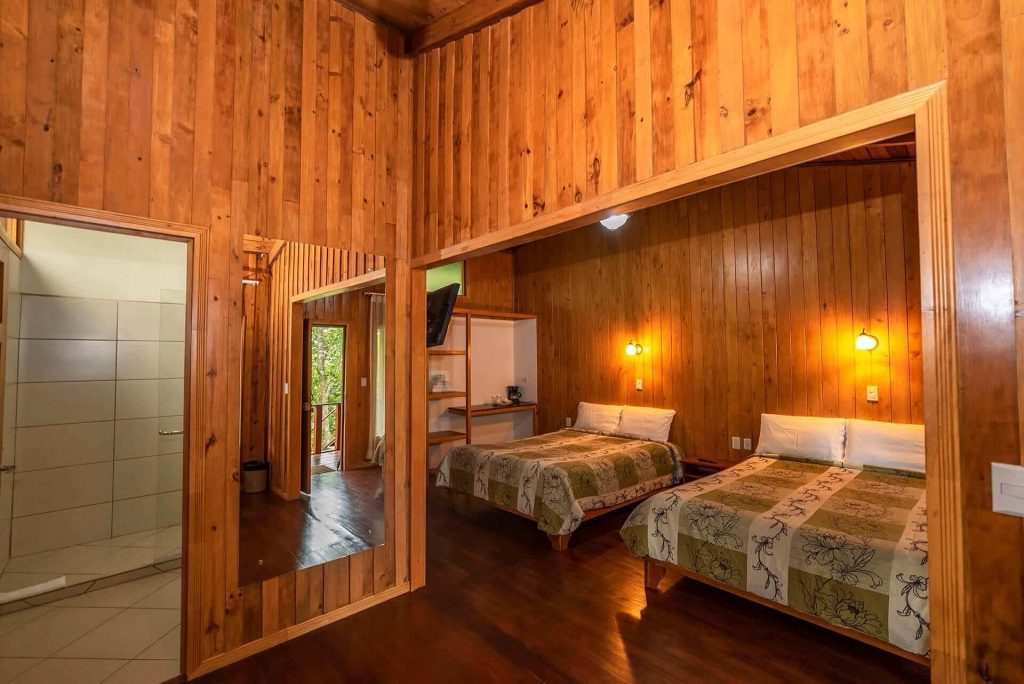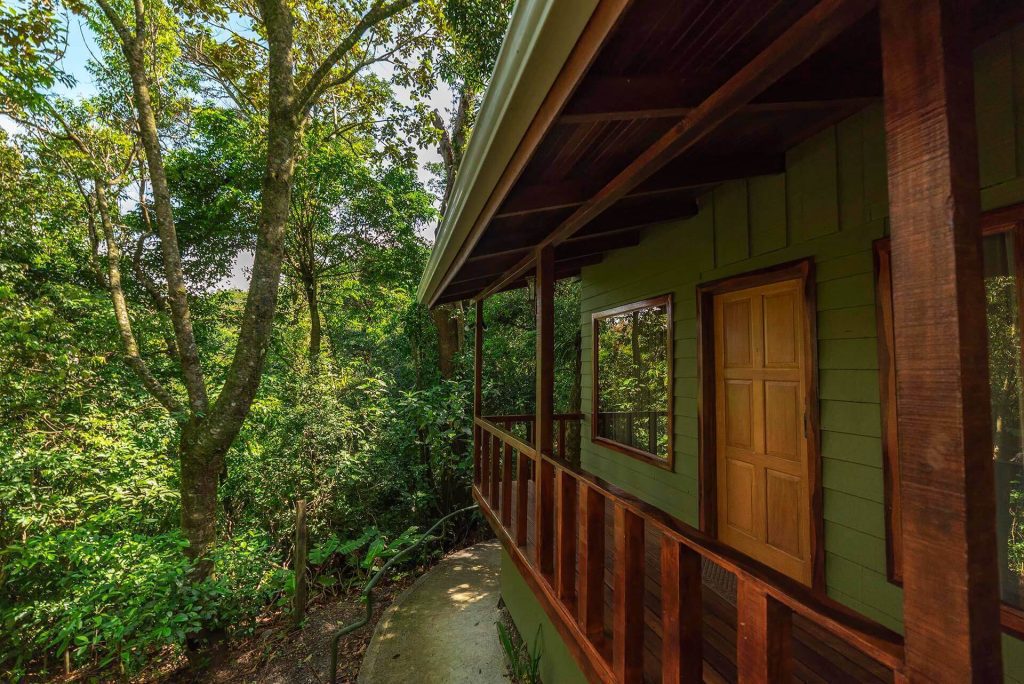 Superior Cabins
Sleeps 1-4 persons
These rustic wooden rooms come with 1 or 2 full-sized beds, balcony, Wi-Fi, TV, coffee maker and locally sourced Monteverde coffee, mini-fridge, and full bathroom with shower. Cleaning 7 days a week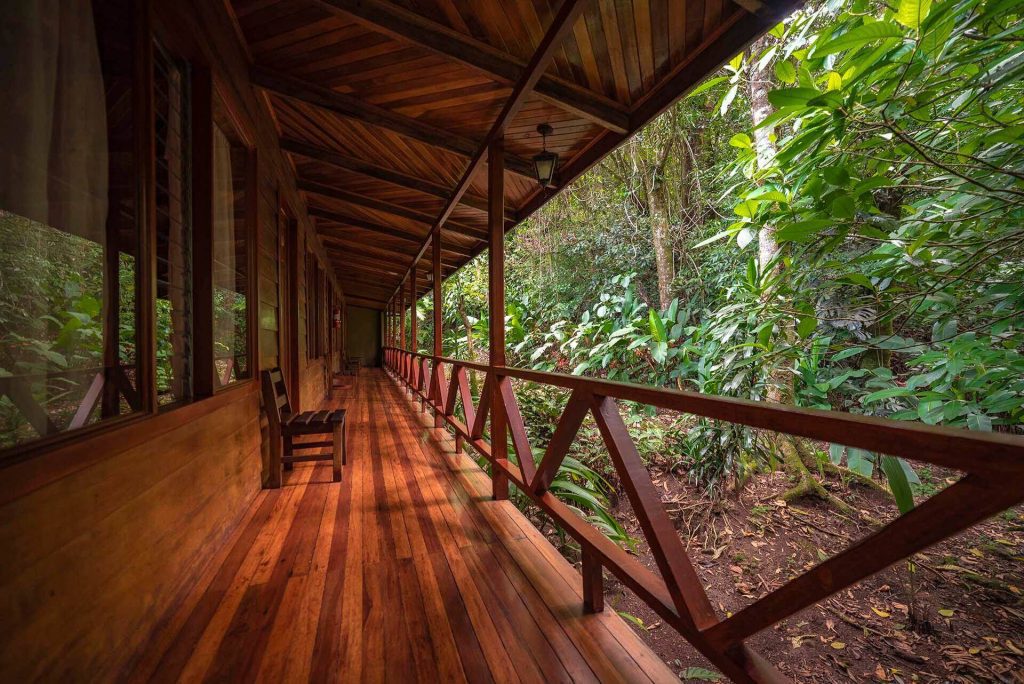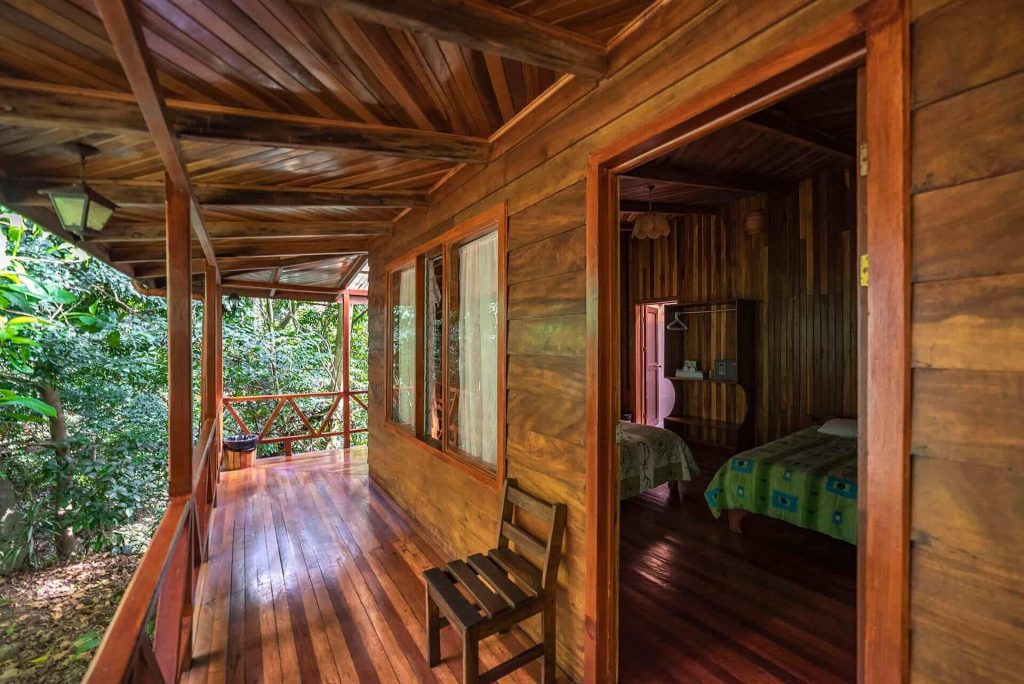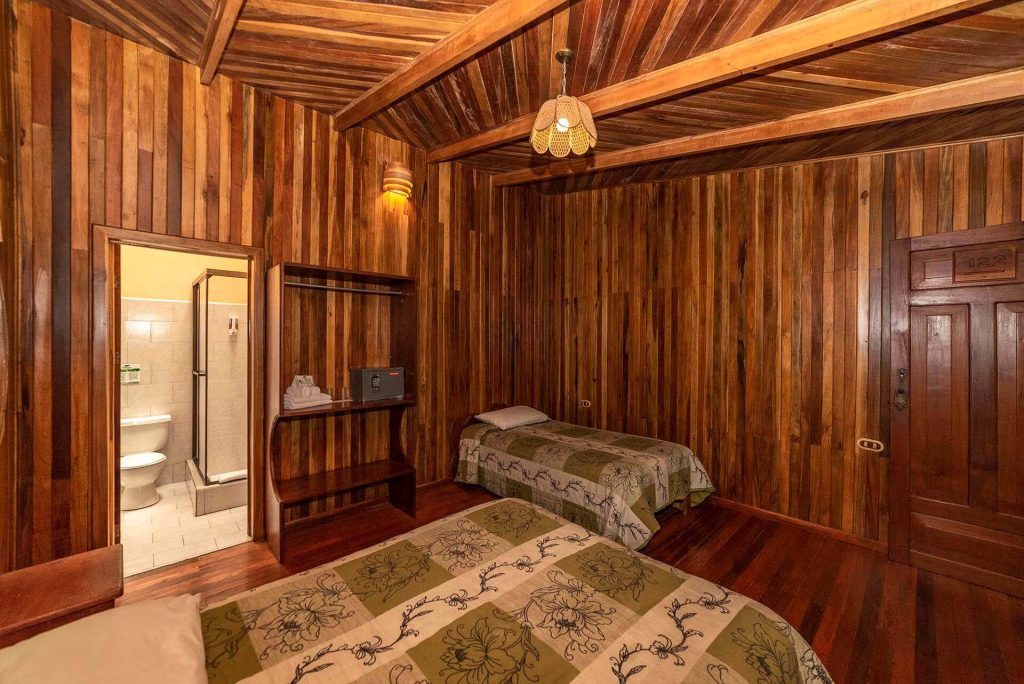 Rustic Cabins
Sleeps 1-3 persons
These rustic wooden cabins come with 1 full-size bed and 1 single bed, Wi-Fi, and full bathroom with shower. Cleaning 7 days a week