Overview
Hotel Villabosque is the perfect choice for you who is looking to be living in a great location in Manuel Antonio. The hotel is affordable and the location gives it great value. You only have 500 ft (150 m) to the beach and 650 ft (200 m) to the national park entrance. You won't have to worry about a rental car or transportation while staying here. Hotel Villabosque also has a rooftop pool located on the second floor where you can tan and swim when you relax away from the beach and national park. The restaurant offers breakfast, lunch, and dinner and the restaurant bar and lounge offers tropical drinks. The hotel and rooms are built in classical Costa Rican rustic style and the hotel offers free Wi-Fi. With its 20 rooms this is also a great option for you who likes smaller hotels compared to resorts.
Quick Facts about the Hotel
Quick Facts about the Hotel
Get a free Quote & expert advice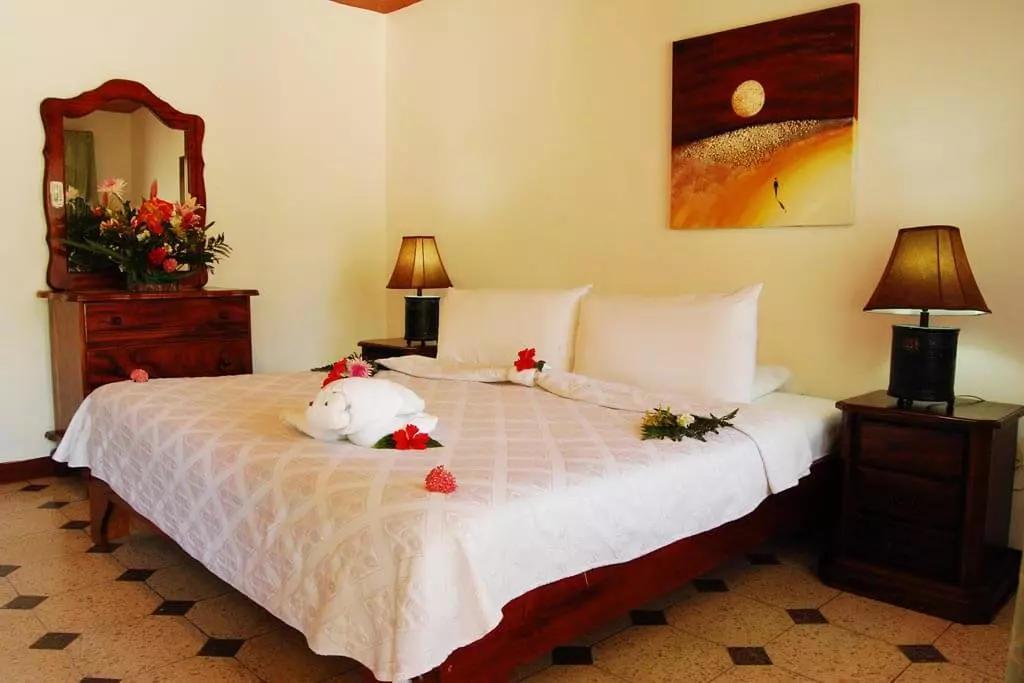 Standard
Sleeps 1-4 people
All rooms are bright and spacious and equipped with: A king-size bed or two queens Cleaning 7 times/week. The hotel also offers laundry service.