Overview
Hideaway Hotel, the name says it all! This small boutique hotel is hidden in the tropical forest at the end of Samara's beautiful beach. If you want to relax, the pool area is perfect for you and next to it you have the hotel's restaurant where you can enjoy the included breakfast. The restaurant has great food and is also open for lunch and dinner. With only 12 suites and a penthouse the hotel staff gives great and personal service. It's only a 1-minute walk to Samara beach and 12 minutes to Carrillos beach where you can find shade under the palm trees.
From the Hideaway hotel to Samara's town you have a 25-minute beautiful beach walk or a short bus/taxi ride; it's a bus stop 200m outside the hotel. In Samara town you find some amazing beachfront restaurants, bars, supermarkets, stores, and the local market. If you like Italian food we can recommend you to visit Gusto Beach Bar where you can both spend the day on a sunbed or have a nice dinner.
Samara beach is perfect for beginner surf and with the small waves it's also good for the whole family to swim here. Here you also find some exciting excursions to do, snorkeling, dolphin trips, and horseback riding.
Quick Facts about the Hotel
Towels, Beach Towels, Robes
Quick Facts about the Hotel
Towels, Beach Towels, Robes
Get a free Quote & expert advice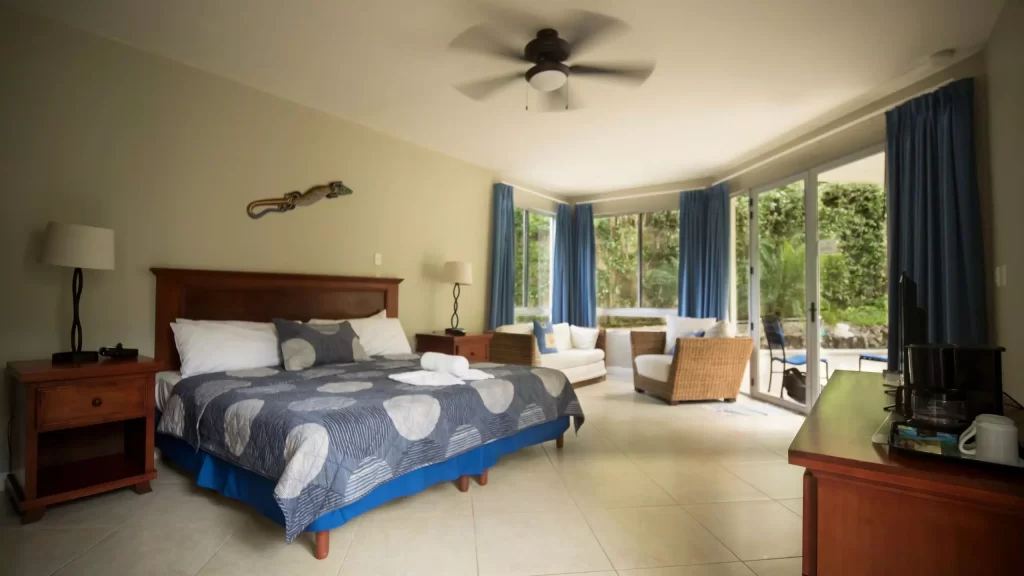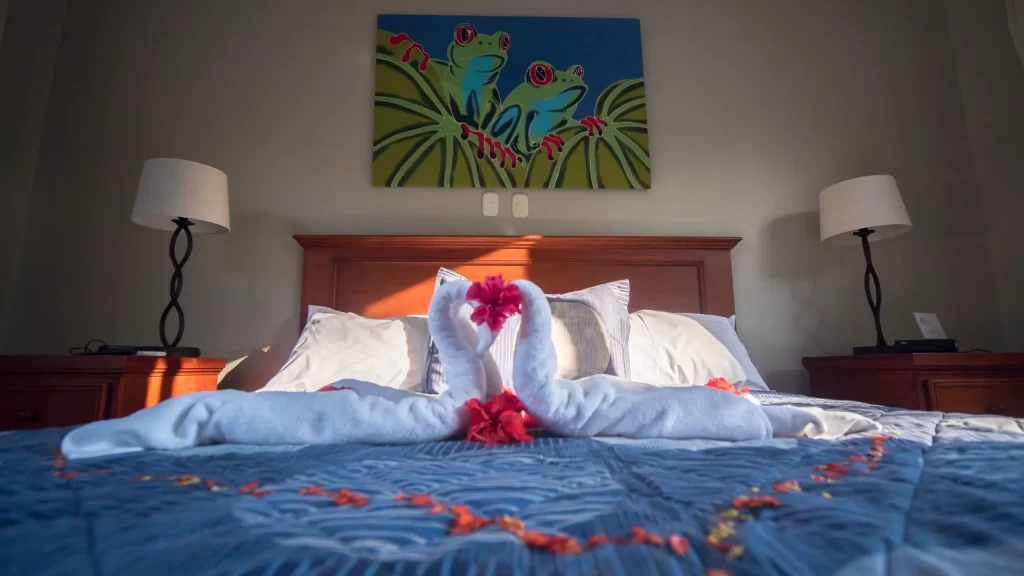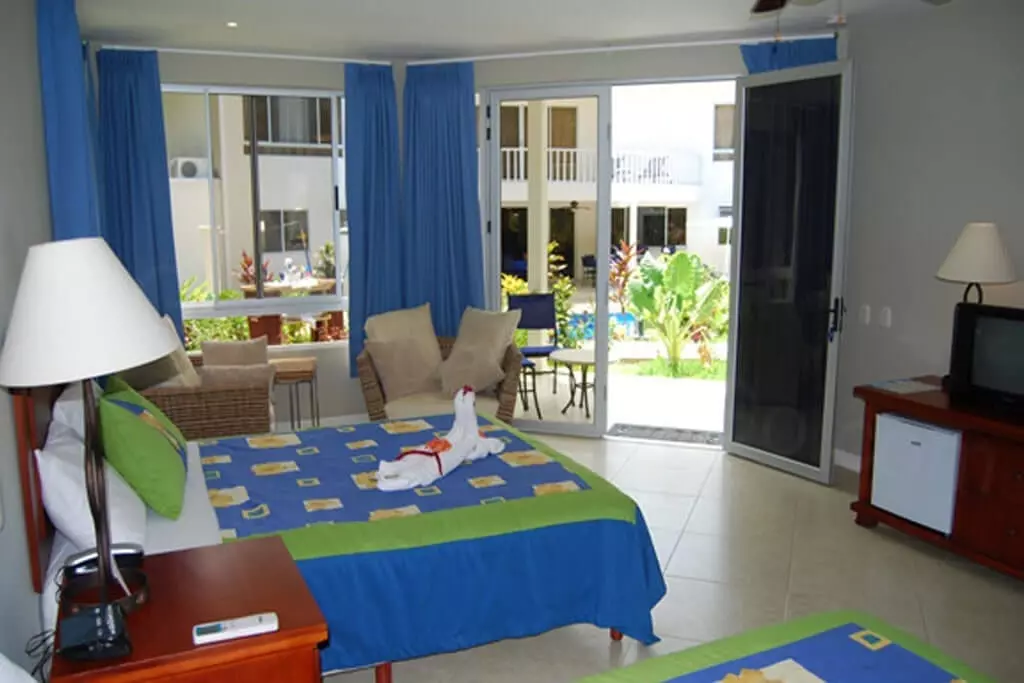 Suites
sleeps 1-4 persons
The 12 spacious suites all have a nice patio or balcony facing the tropical garden. The suites come equipped with one king-size bed or two queen-size beds. Air conditioning, large private bathroom with hot water, walk-in showers and granite counters, blow dryer, safe, mini-fridge, coffee-maker, satellite TV, and free Wi-Fi. Cleaning 7 times/week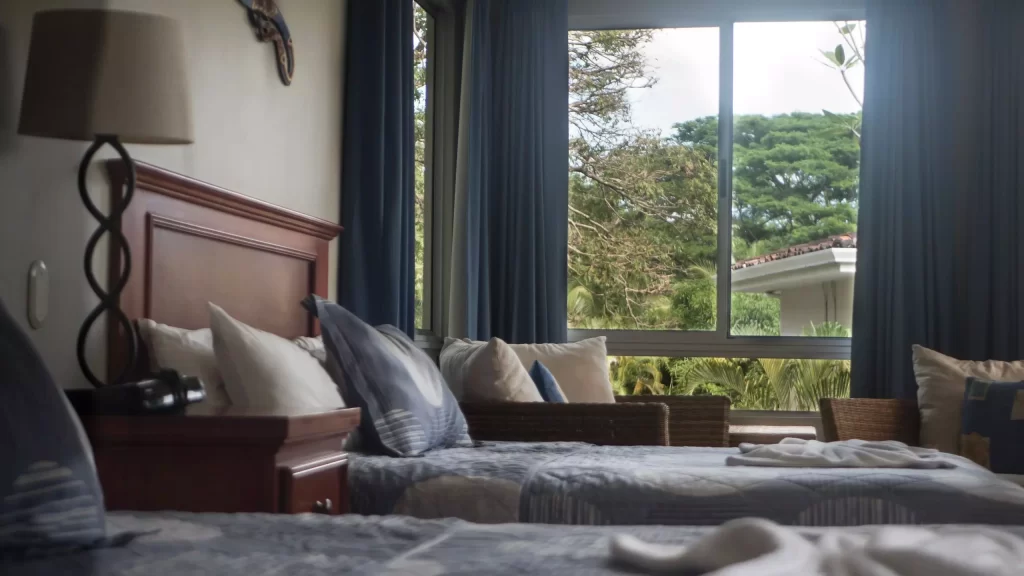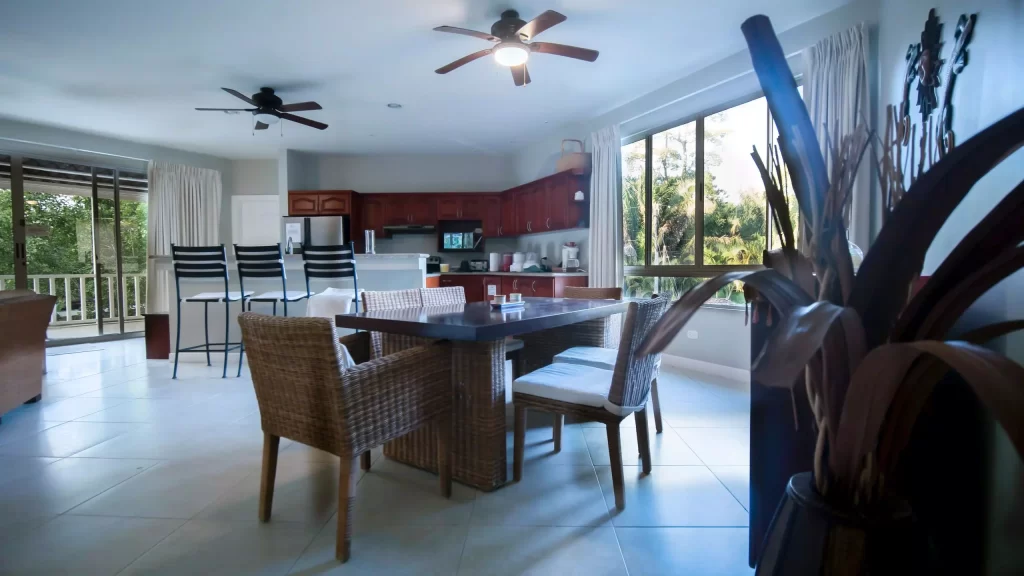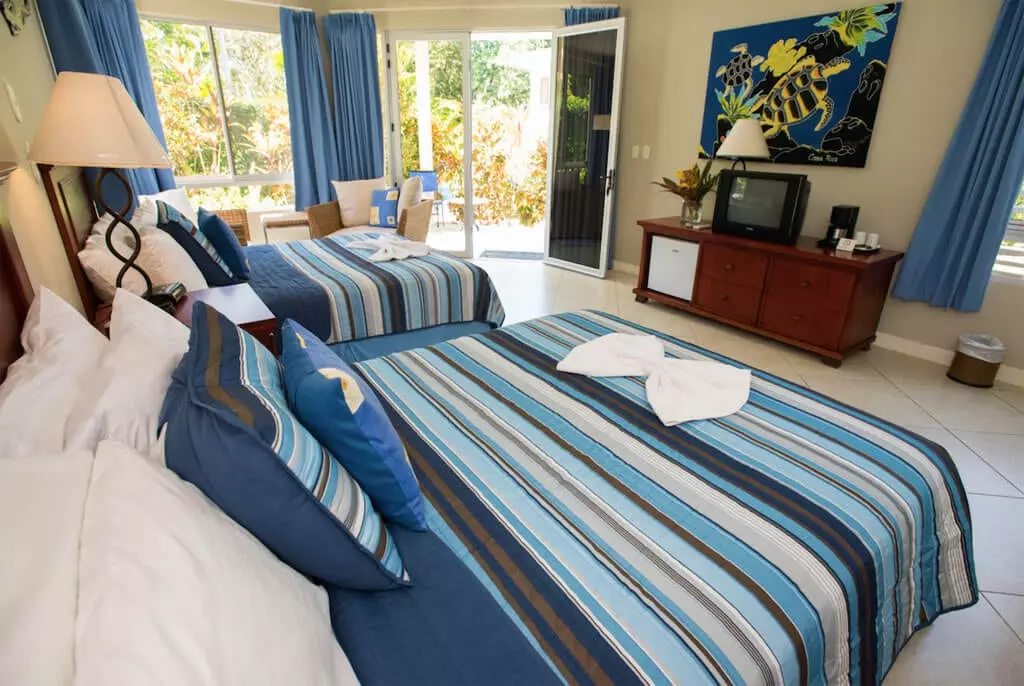 Penthouse suite
sleeps 1-8 persons
Hideaway hotel has one big Penthouse Suite with a living room with an open kitchen, 3 bedrooms, 3 full bathrooms, air-conditioned in all rooms. The penthouse has big terraces, overlooking the hotel pool and garden. Two bedrooms have king-size beds with ensuite bathrooms. The third bedroom has 2 queen beds with a bathroom. And all other things included in the suites plus a full kitchen. Cleaning7 times/week.