Finca Rosa Blanca Coffee Farm and Inn
Finca Rosa Blanca Coffee Farm and Inn
Overview
The sprawling size of the Finca Rosa Blanca Coffee Farm and Inn will take your breath away, but it's nothing compared to the years of hard work that has been executed to obtain and maintain a business that is this environmentally conscious and sustainable. The views are incredible, the rooms are comfortable, the farm-to-table food is just the right amount of indulgent, and the atmosphere is relaxed and joyful. You'll be planning your next visit before you even leave the property.
The Finca Rosa Blanca Restaurant "El Tigre Vestido"
Finca Rosa Blanca is proud to invite their guests to their farm-to-table restaurant, El Tigre Vestido. The cuisine here is delicious, authentic, and seasonal to Costa Rica. The chefs at El Tigre are inspired by the rich flavors of traditional Costa Rican cuisine, while drawing flavor profiles from the organic coffee farm that the restaurant is located on. Set in the mountains of the Central Valley, be sure to dine on the terrace for incredible views, along with a coffee-tasting menu and fantastic food.
Organic Coffee at Finca Rosa Blanca
Finca Rosa Blanca may be the mecca to any coffee connoisseur. Only the best beans are harvested here, free of chemicals, pesticides, and full of flavor. Dedicated to remaining sustainable no matter how difficult the road, the coffee farm at Finca Rosa Blanca boasts three generations of coffee heritage. With these practiced methods of farming, the coffee here flourishes, and you'll never have another cup like it.
Activities at Finca Rosa Blanca
First and foremost, you'll want to kick back and enjoy a rich, delicious cup of authentic, organic Costa Rican coffee. The Finca Rosa Blanca offers access to many guided tours, including volcanoes, birdwatching, cultural highlands tours, river rafting, and zipline tours.
The Organic Coffee and Cupping Tour is something that you must experience, especially when you're staying at the Finca Rosa Blanca. Not only will you receive the best information available regarding organic coffee farming, and how it's done while taking care of the planet, but you'll sip and taste the best coffee you've ever had along the way.
Quick Facts about the Hotel
Towels, Beach Towels, Robes
Quick Facts about the Hotel
Towels, Beach Towels, Robes
Get a free Quote & expert advice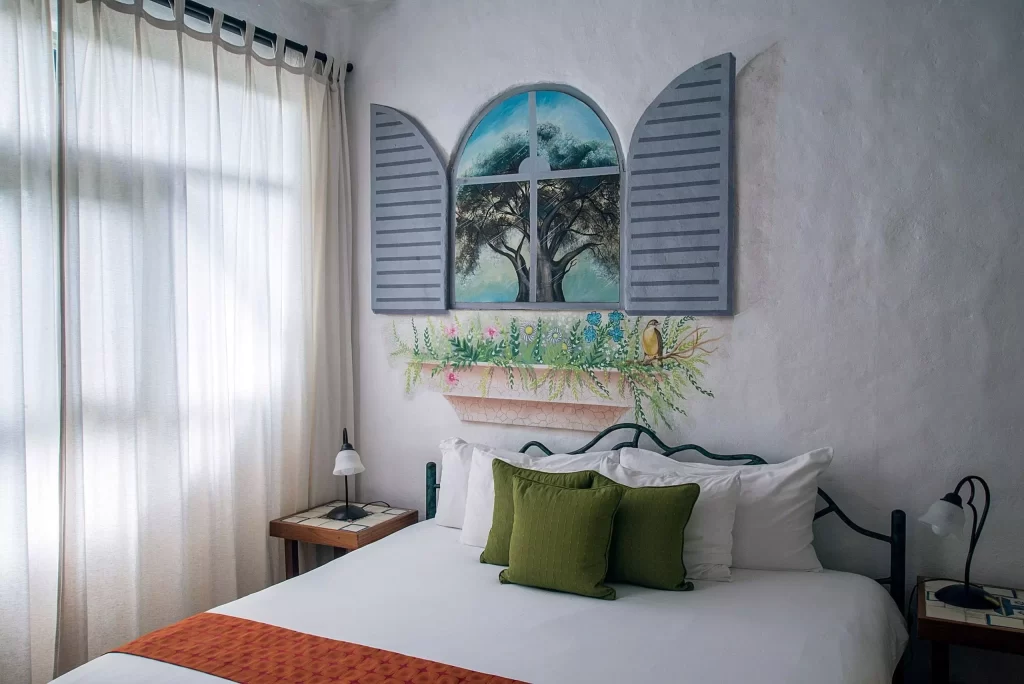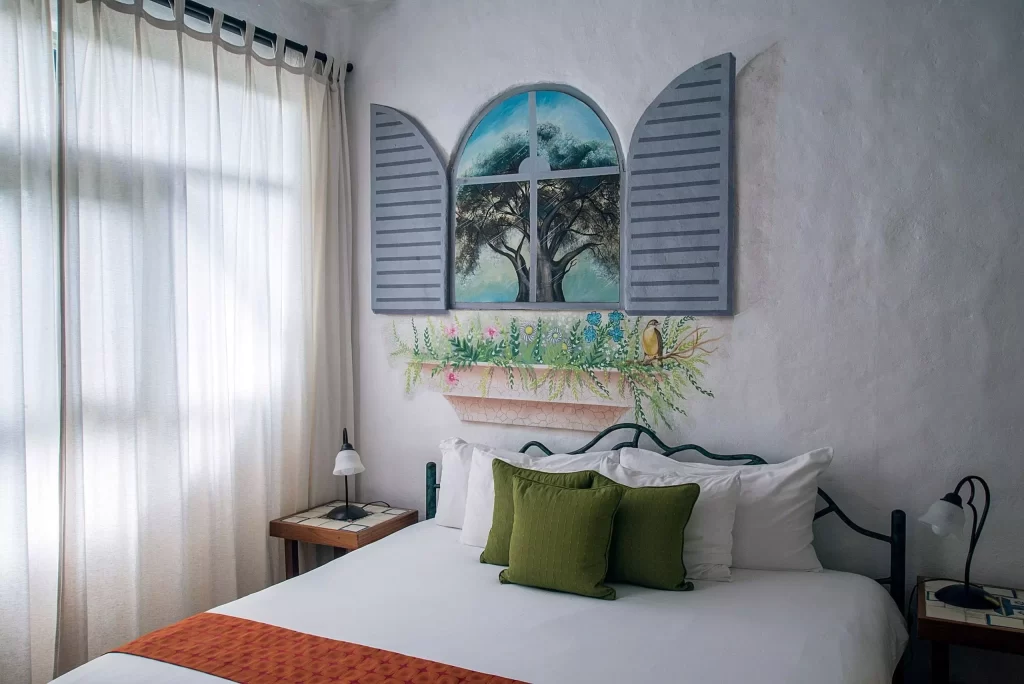 Junior suites
Sleeps 1-4 people
Each Junior Suite at Finca Rosa Blanca features unique luxury with handcrafted furniture, murals and original artwork throughout. Your experience here is focused on comfort and contact with our natural surroundings, through ample decks, gardens and mountain breezes.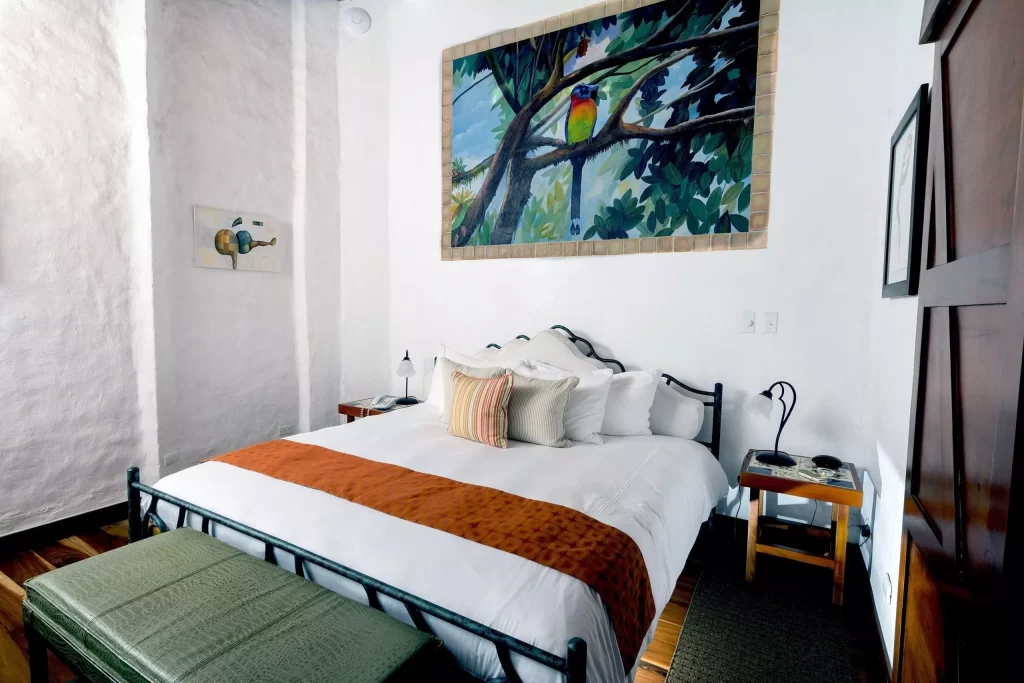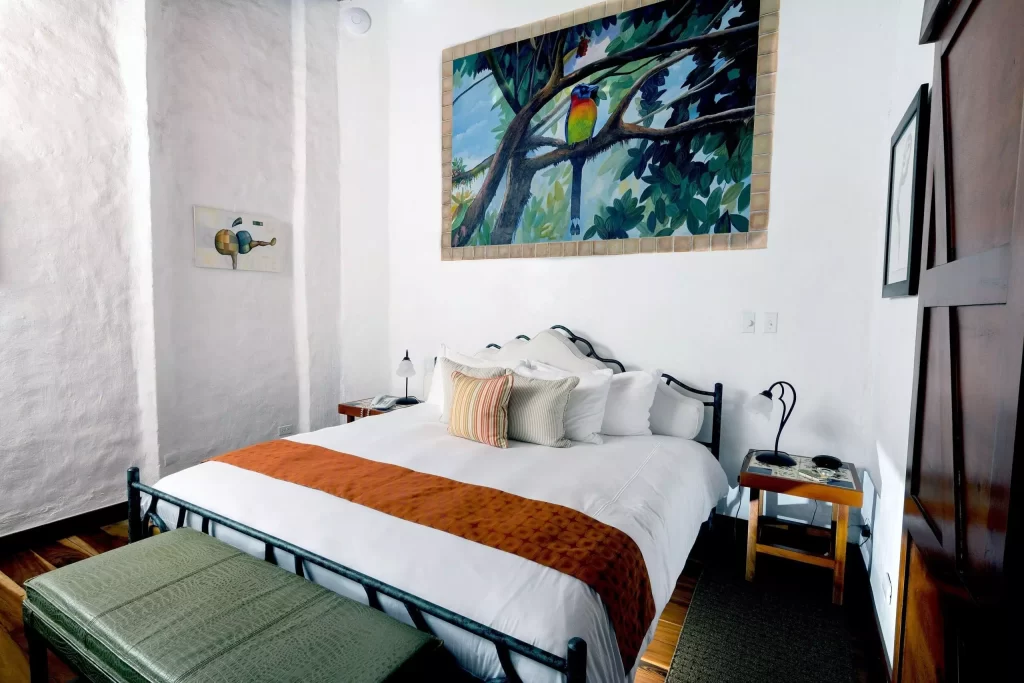 Suites
Sleeps 1-4 people
Each spacious and individually designed Suite at Finca Rosa Blanca combines natural settings, exotic local hardwoods and an artistic ambience. Delight in the breathtaking coffee highlands vistas, find comfort in a spacious retreat, and relax on your private deck or patio.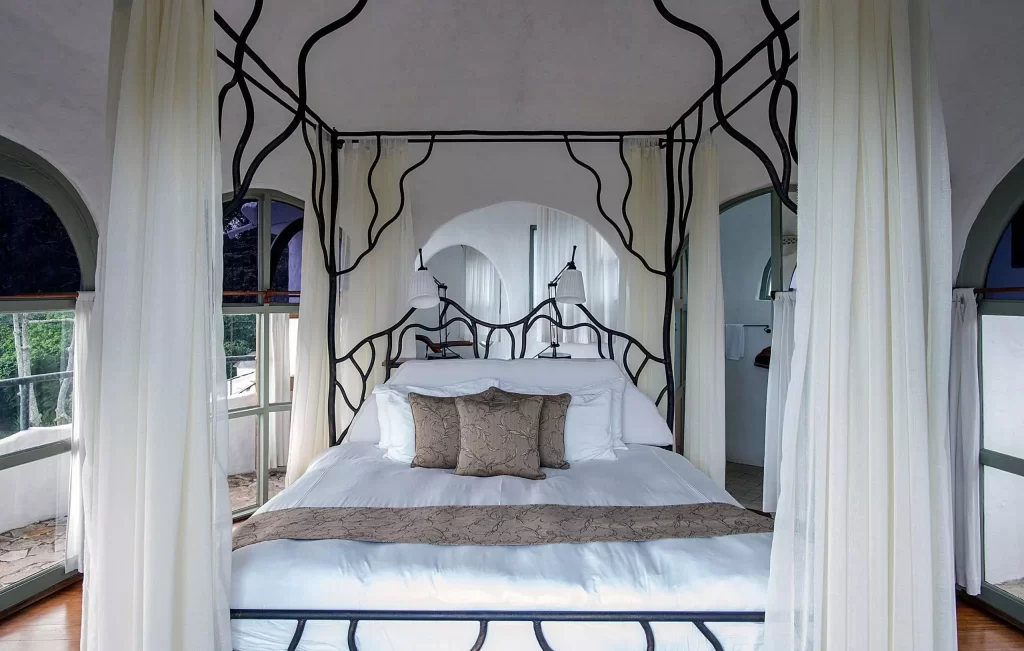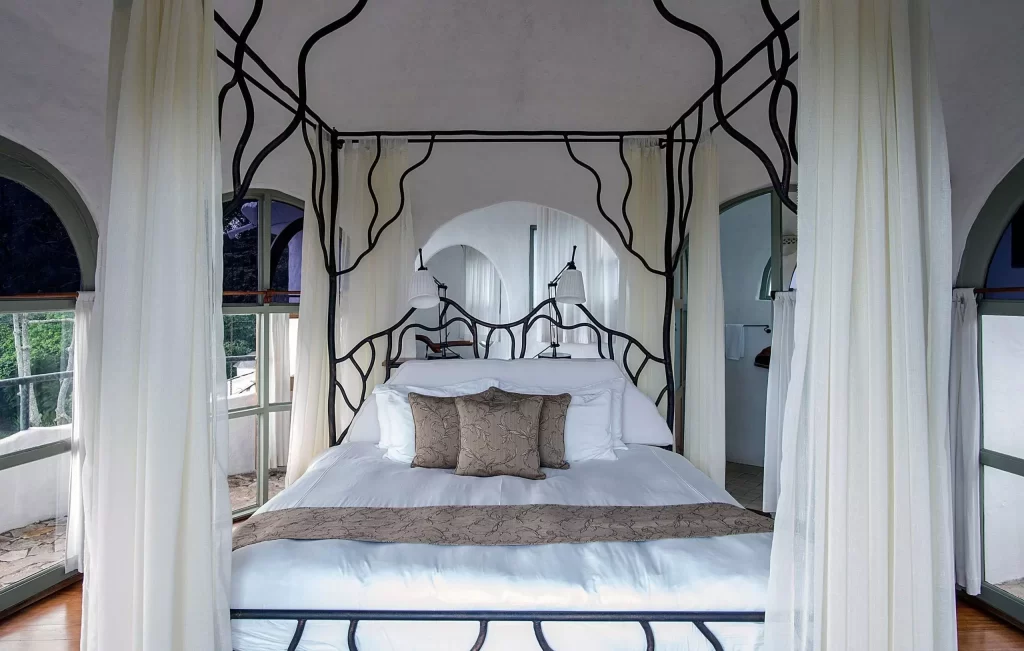 Villas
Sleeps 1-6 people
The two Villas at Finca Rosa Blanca are perfect for families and small groups who want to connect our Junior Suites to form a Villa. El Boyero Villa connects El Higuerón and El Pino Junior Suites, while La Laguna Villa connects El Roble and La Guaria Junior Suites, combining them into one villa for the whole group to enjoy.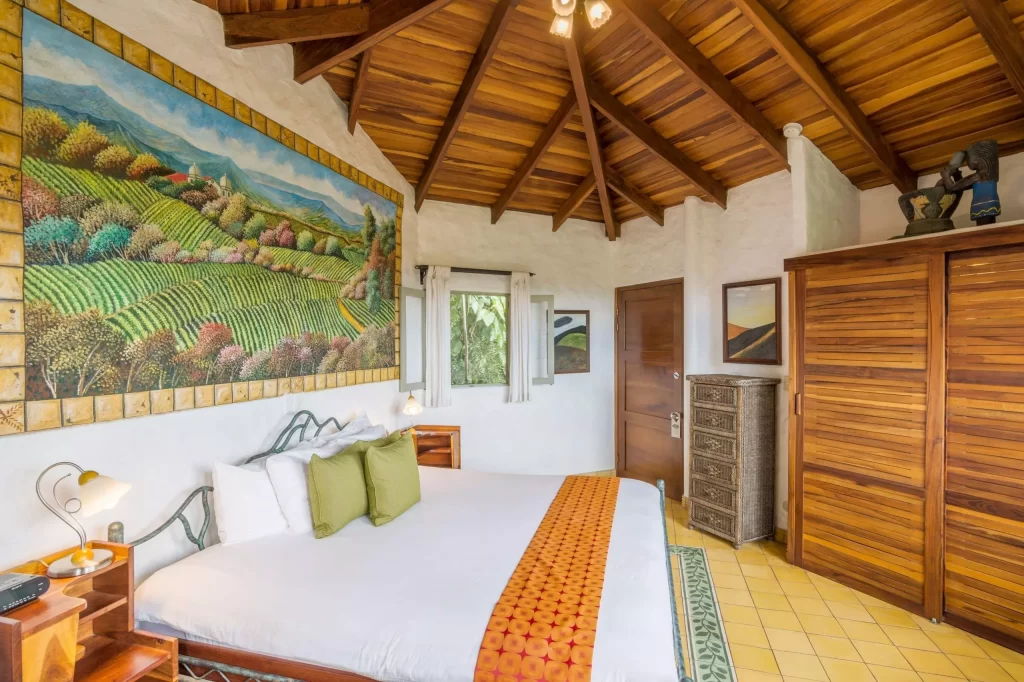 Garden Studio
Sleeps 1-2 people
You will love our light-filled Garden Studio, "Las Aves", which features its own coffee highlands and a private beautiful outdoor garden. The studio's private entrance is surrounded by a hand-carved, volcanic stone wall filled with ferns and tropical vines. Inside, the beautiful sky-lit bathroom displays a large Jacuzzi bathtub with murals of Costa Rican birds painted on the walls.