Overview
Aninga Lodge is a smaller hotel with only 33 bungalow rooms that are carefully placed in Tortugueros jungle to create harmony between its guests and nature. Here you can go birdwatching in the tropical garden or relax in the pool. Aninga lodge also has a spa where you can enjoy individual or couples massage or a full-body chocolate treatment.
Aninga Lodge is located deep in the river delta of Tortugueros rainforest but with only a short boat ride to both the Caribbean ocean, and Tortugueros National Park makes a visit here truly special and an amazing experience during your Costa Rica trip. We recommend you to go to Aninga Lodge on our 2 nights and 3 days package that includes three meals a day and three amazing excursions in Tortuguero.
Tours:
The best way to explore Tortugueros National Park is on this Riverboat tour. Your guide takes you deep inside the jungle and you get a close encounter with the rainforest and the big variety of birds and animals that live here. Tortuguero is home for three different species of monkeys, crocodiles, caimans, turtles, iguanas, and hundreds of amazing birds.
To get an even different perspective on the stunning nature you also get to go on a walk/hike in the Rainforest. With your local guide and his big knowledge of the animals in the forest you have a big chance to even get a close encounter with a cute sloth.
Just across the river you have Tortugueros Village and the Caribbean beach. In the small village next to the Caribbean ocean you get to see how the locals live on this small island in the middle of the rainforest. And of course you get to visit the beach, and if it is turtle nesting season you get the chance to see the big green turtles come up on land and lay their eggs.
(You can also purchase a special guided turtel tour in the hotel, which we recommend.)
Quick Facts about the Hotel
Quick Facts about the Hotel
Get a free Quote & expert advice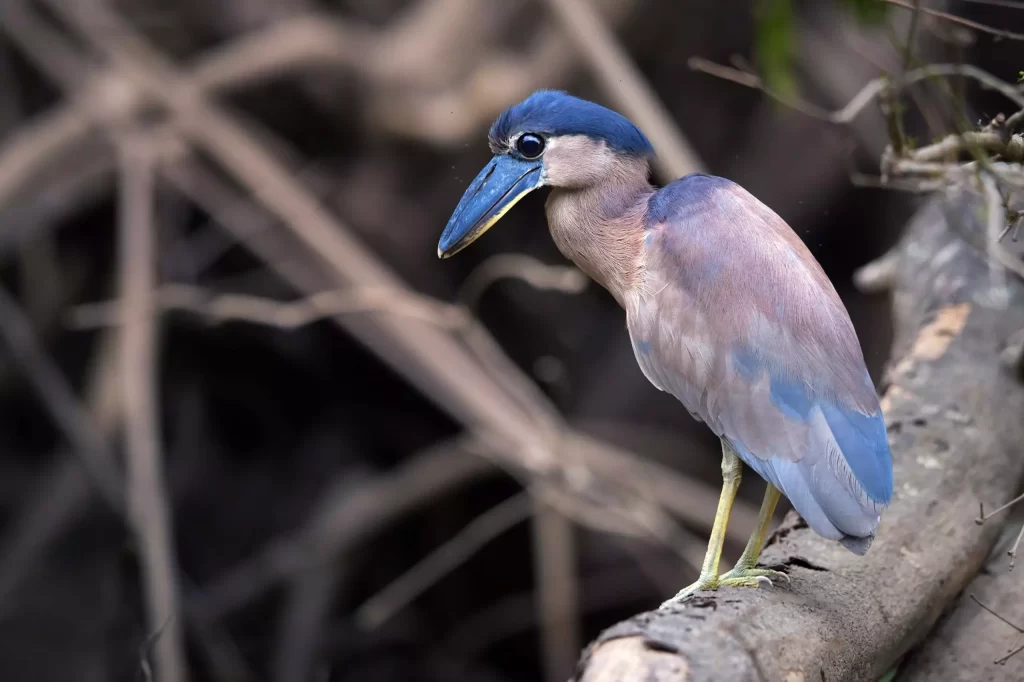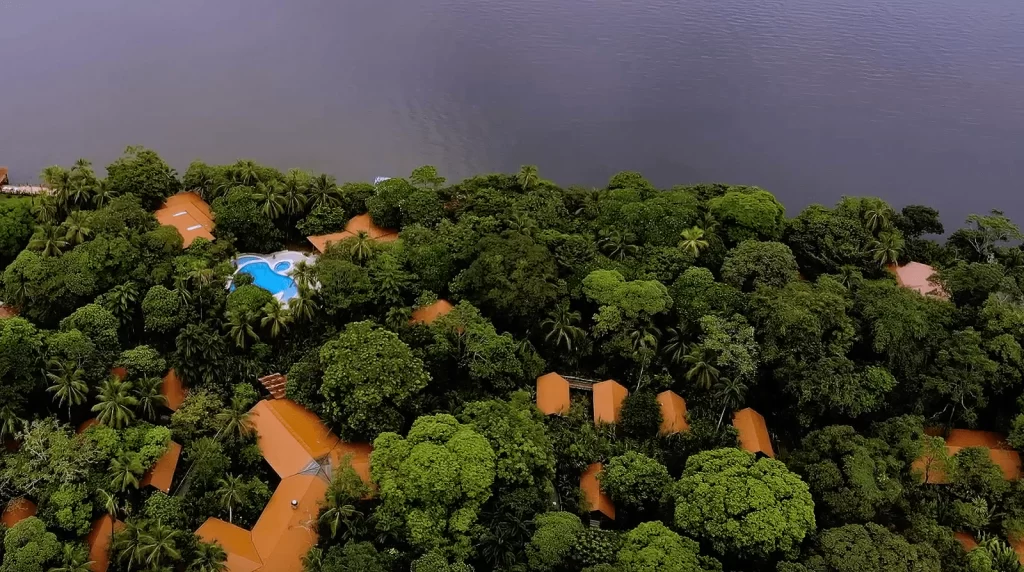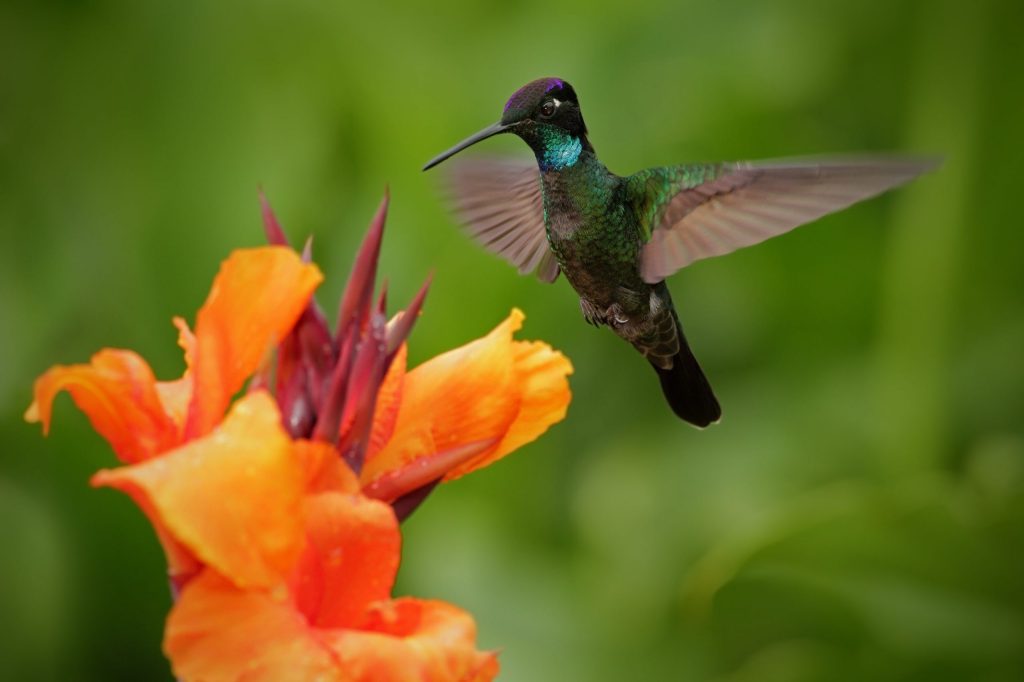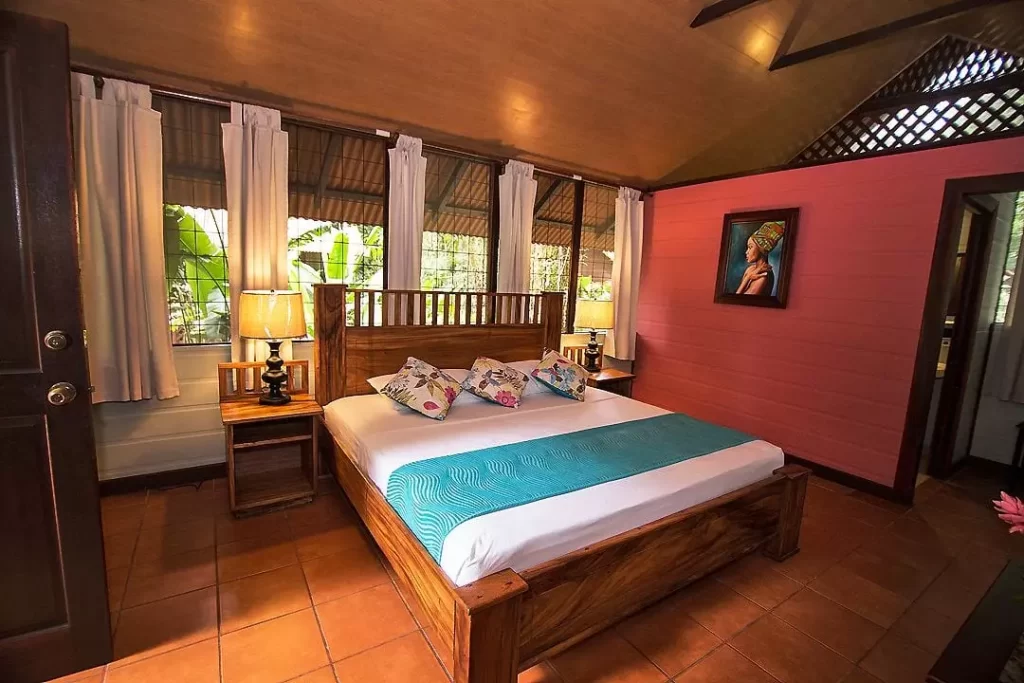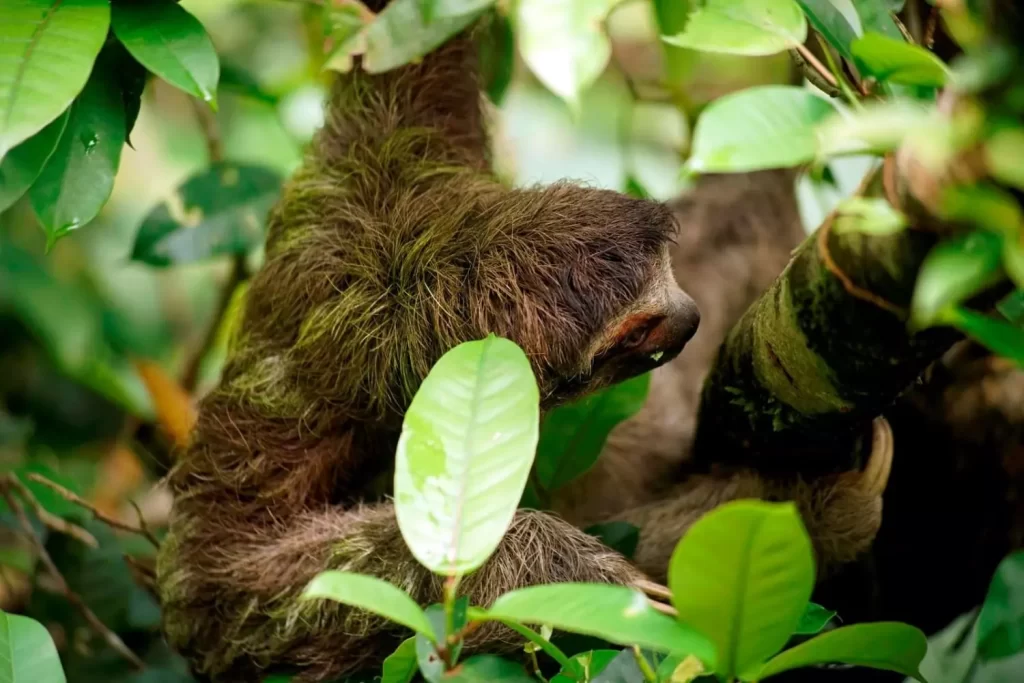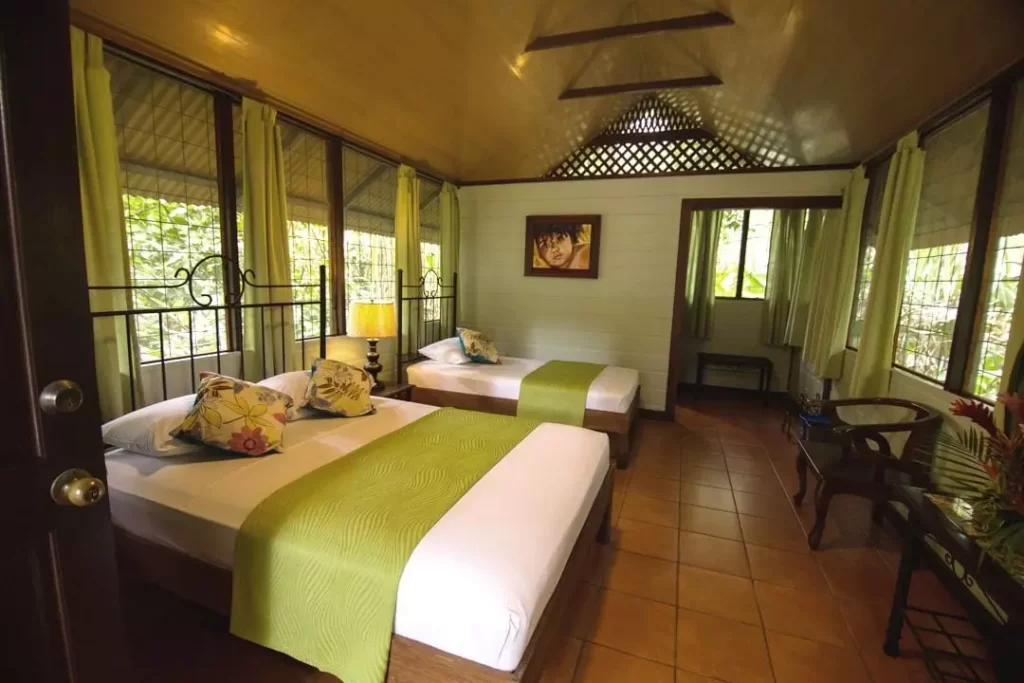 Bungalow Room
Sleeps 1-4 people
All bungalow rooms are beautifully encountered in the rainforest with a cozy patio where you can relax and watch the birds chirping in the trees in front of you. Inside the rooms are spacious and cozy and come with one king-size bed or tho queen-size beds, shower, WC, ceiling fan, and deposit box. Cleaning7 times/week.