Carefully selected for their exceptional performance and capabilities, these vessels offer a perfect combination of comfort, safety, and premier fishing opportunities. Ideal for both the excitement of deep-sea fishing and the tranquility of inshore waters, our curated fleet is poised to enhance your angling adventures.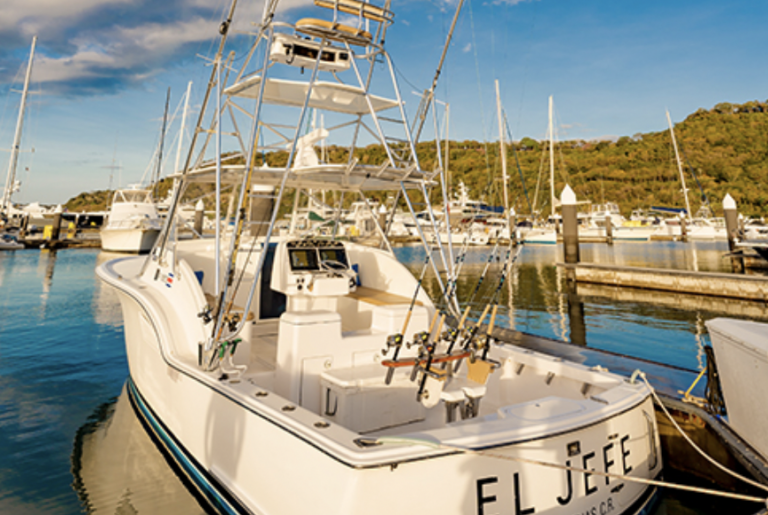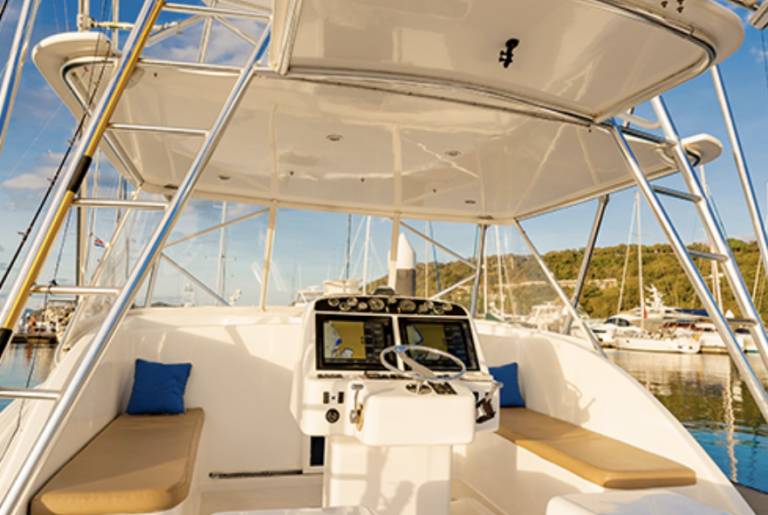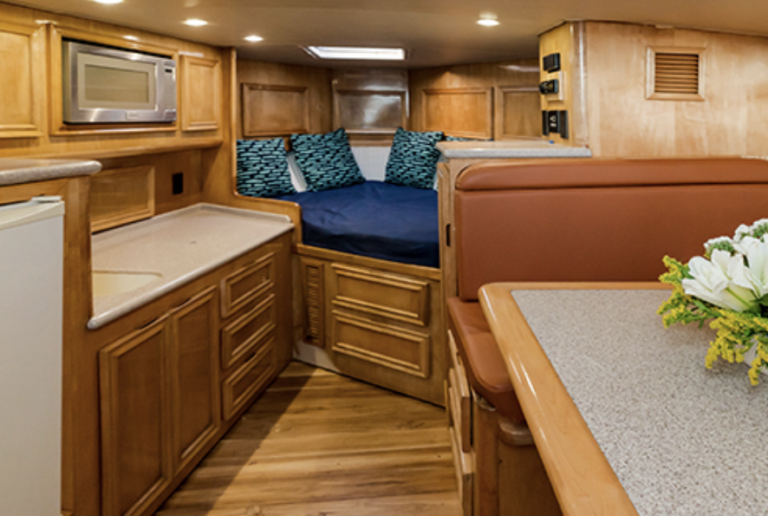 Experience unparalleled luxury and top-tier fishing aboard El Jefe. This modern Out Islander Express is designed for the discerning angler who values both thrill and comfort.
Type: Out Islander Express with Tower
Capacity: 8-10 people
Amenities: Air-conditioned cabin, full bed, equipped kitchen, dining table, fridge, bathroom w. shower, and seating for 8-10.
Discover the SEACARIO, a standout Jarrett Bay, Custom Carolina vessel. Designed for both luxury and performance, this boat promises an unparalleled journey. Whether you're chasing the big catch or simply wanting to relax in its air-conditioned salon, SEACARIO ensures a memorable experience.
Type: Jarrett Bay, Custom Carolina
Capacity: 6-8 people
Amenities: Air-conditioned salon with kitchen/bar, two bedrooms, bathroom with shower.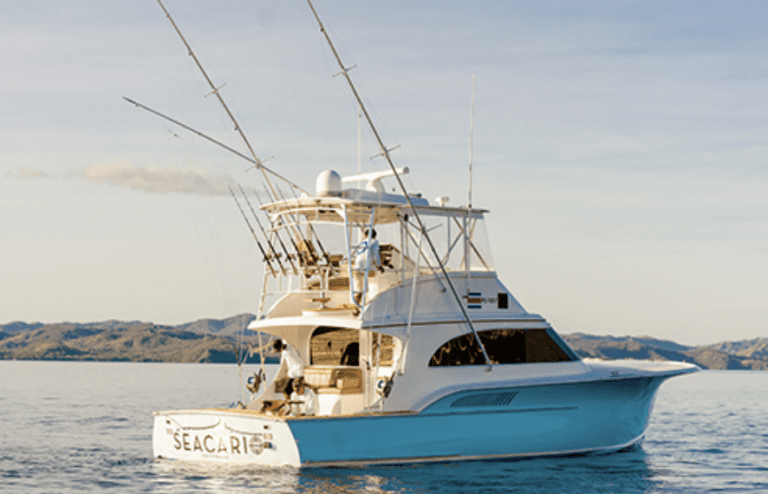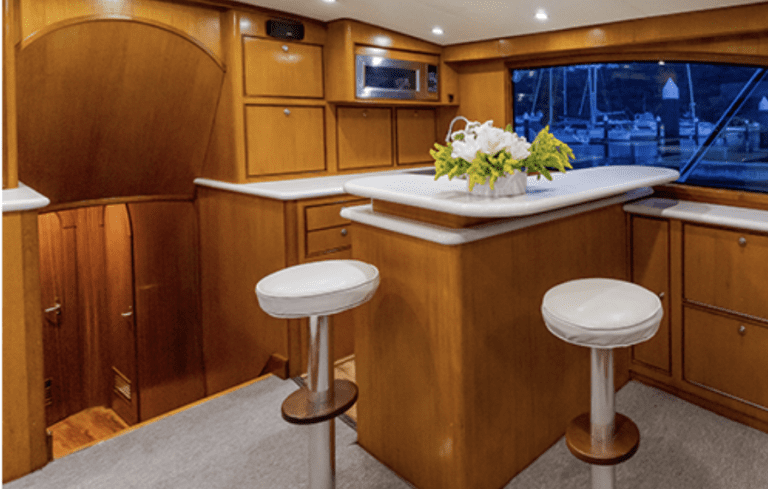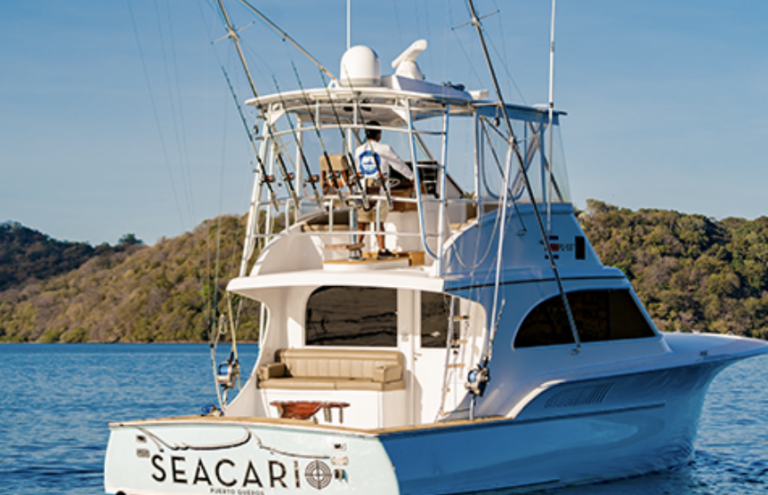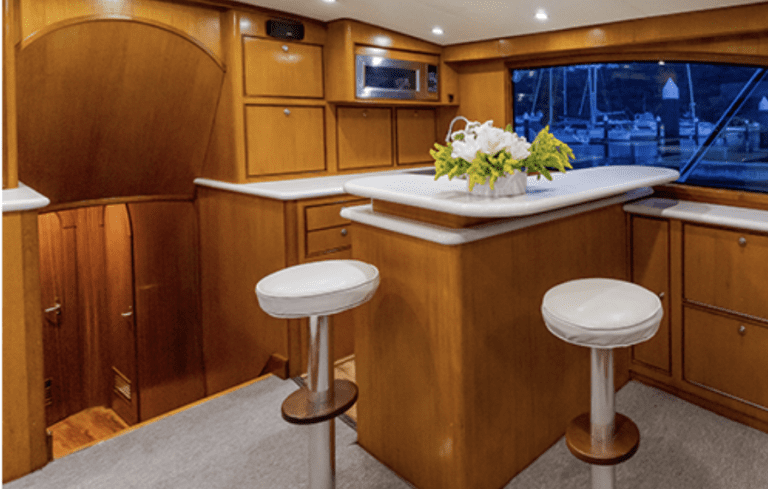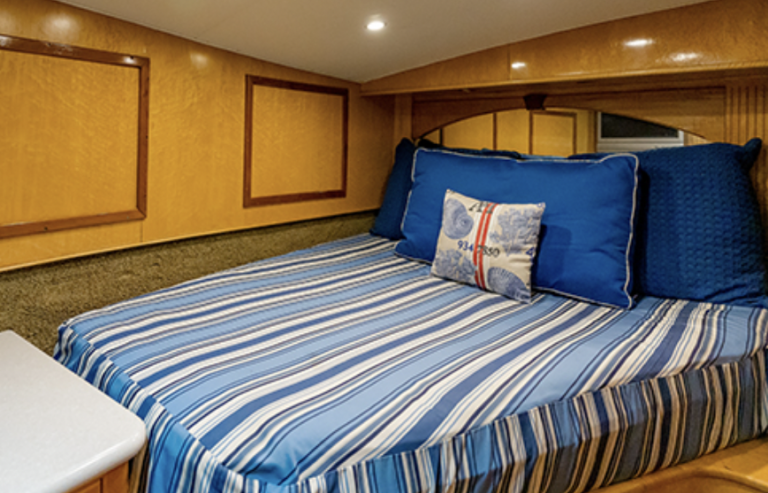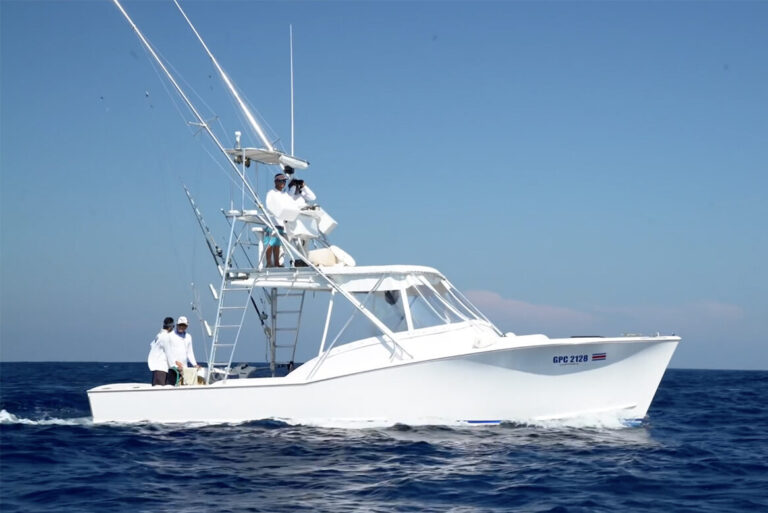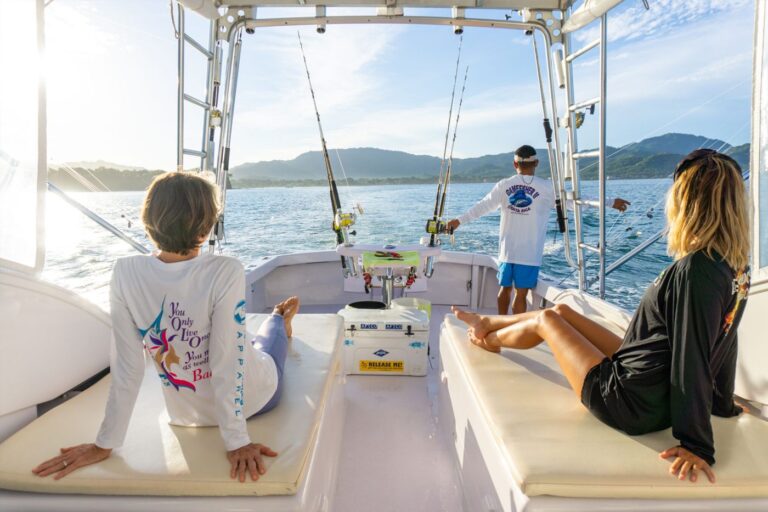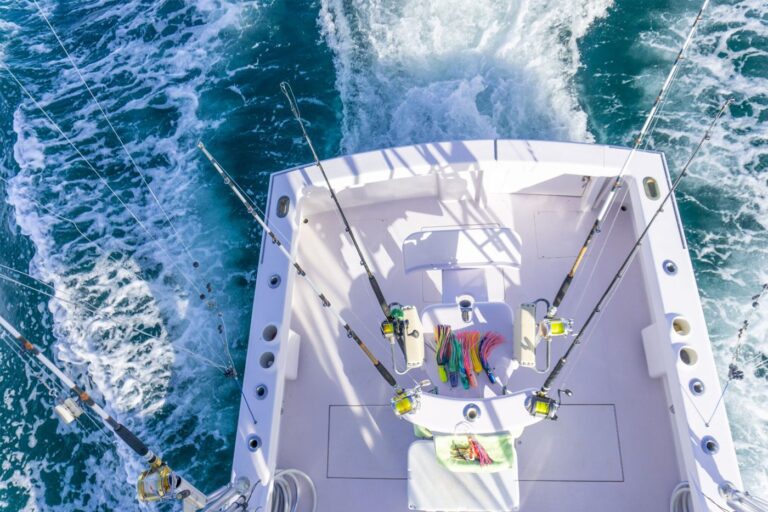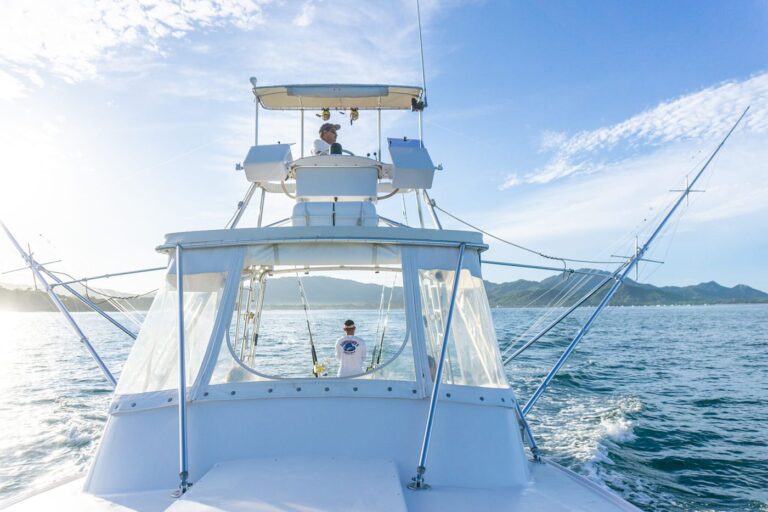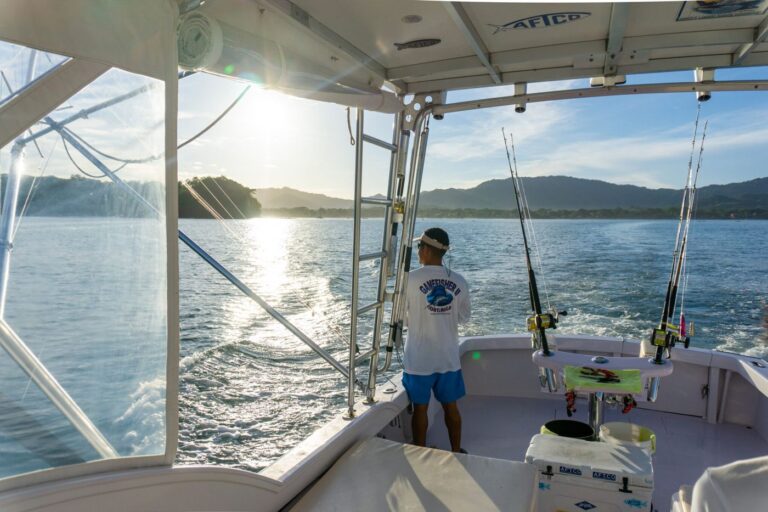 Licensed and fully insured, the Gamefisher II is a 31′ custom-built Palm Beach day boat design. Tailor-made for both inshore and offshore day charters, this vessel promises a comfortable and memorable fishing experience.
Type: 31′ custom-built Palm Beach
Size: 31 Feet
Motors: Twin Volvo turbocharged diesel engines
Electronics: Garmin GPS chart plotter, Garmin CHIRP sounder
Amenities: Forward cabin with head, Marlin Tower, and safety equipment
Step aboard the Bushwacker, a 42' Bertram designed for the discerning angler. With Twin Cummins QSM-11 engines and a blend of comfort and top-tier fishing gear, it's the epitome of a premium fishing experience.
Type: 42' Bertram
Size: 42 Feet
Motors: Twin Cummins QSM-11
Electronics: Furuno suite
Amenities: Modern galley and safety gear.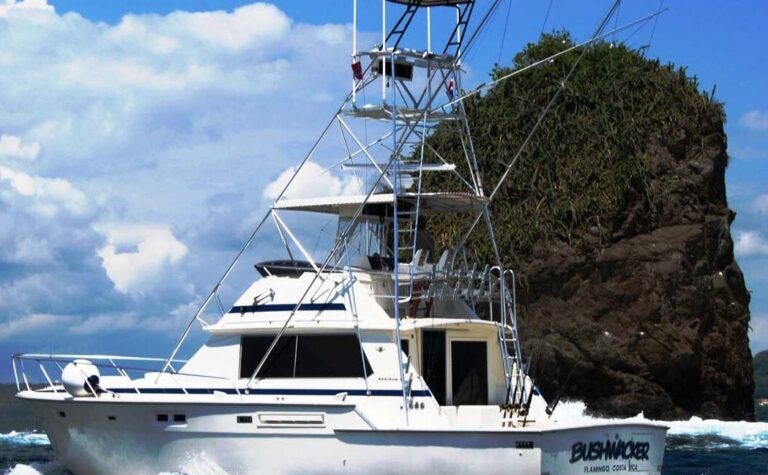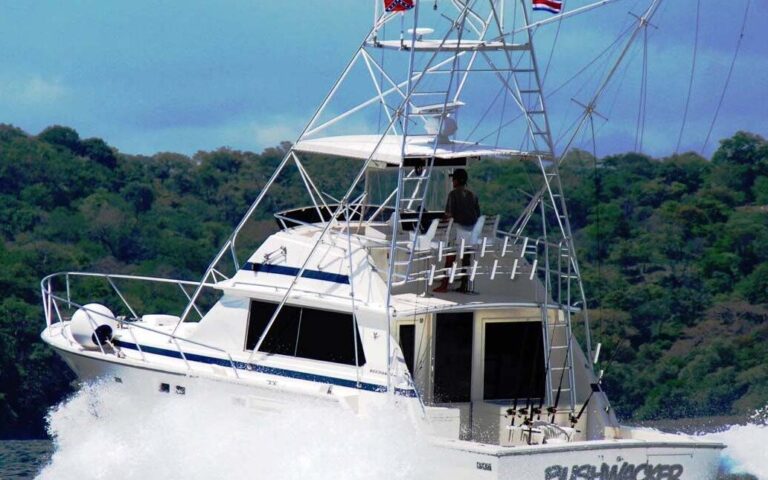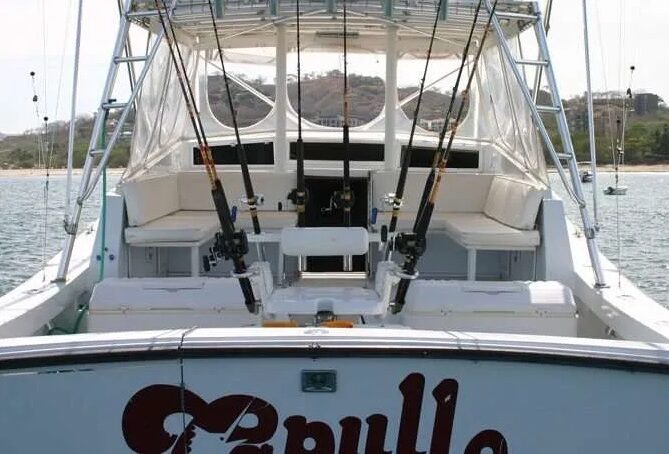 The Capullo - 36" Topaz Sportfisher
Aboard the Topaz Sportfisher, a vessel designed for both the seasoned angler and the casual fisherman. With its spacious design and top-notch amenities, the Topaz promises an experience like no other.
Type: 36″ Topaz Sportfisher
Size: 36 Feet
Capacity: 7 people
Amenities: 14-foot wide bea, Full-size fighting chair, Onboard bathroom and ice box, Radio, navigation & fish-finding equipment
El Jefe Too - Pursuit 3400
Step aboard El Jefe Too, a newly renovated Pursuit 3400, designed for those who seek both adventure and luxury. With its tower and stainless railing, this vessel promises an unmatched fishing experience combined with the comforts of home.
Type: Pursuit 3400 with Tower
Capacity: 8-10 people
Amenities: Air-conditioned cabin, full bed, kitchen amenities, dining table, and a fully equipped bathroom.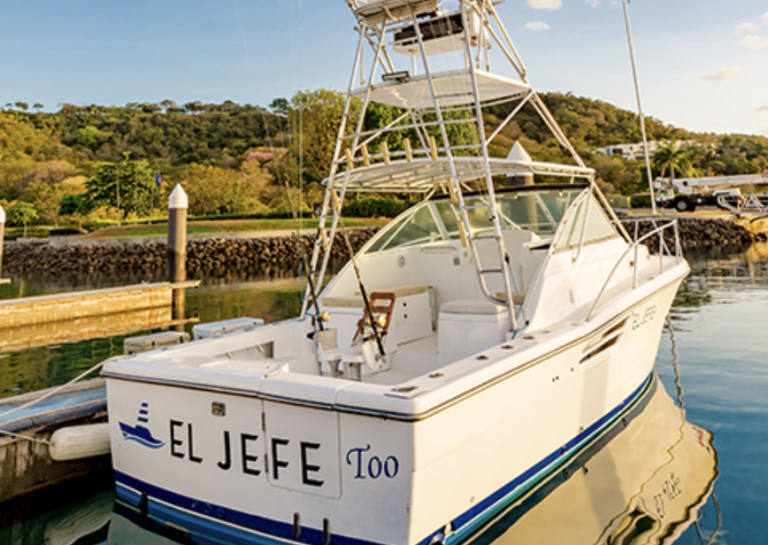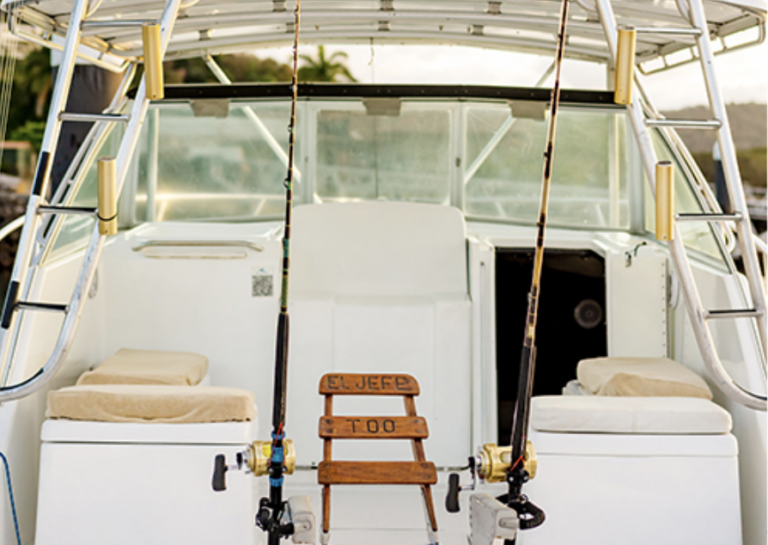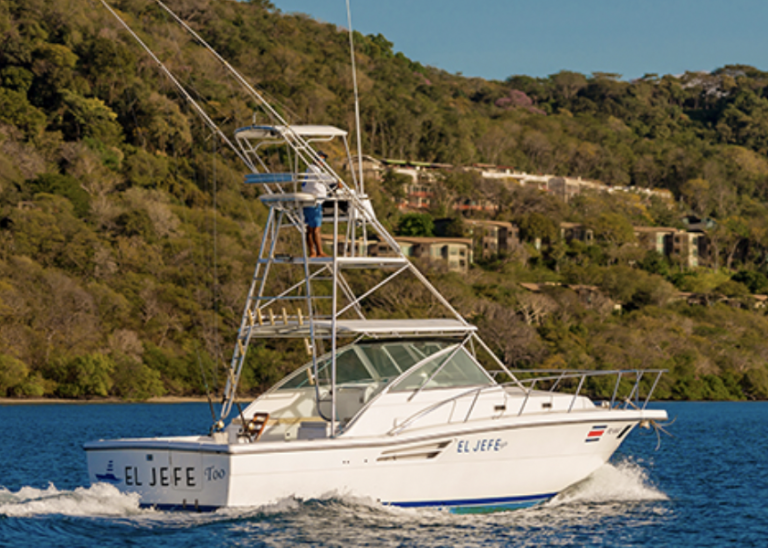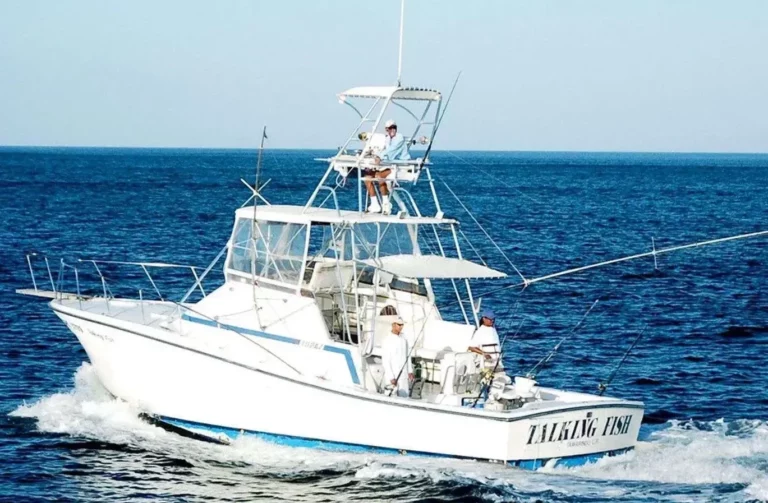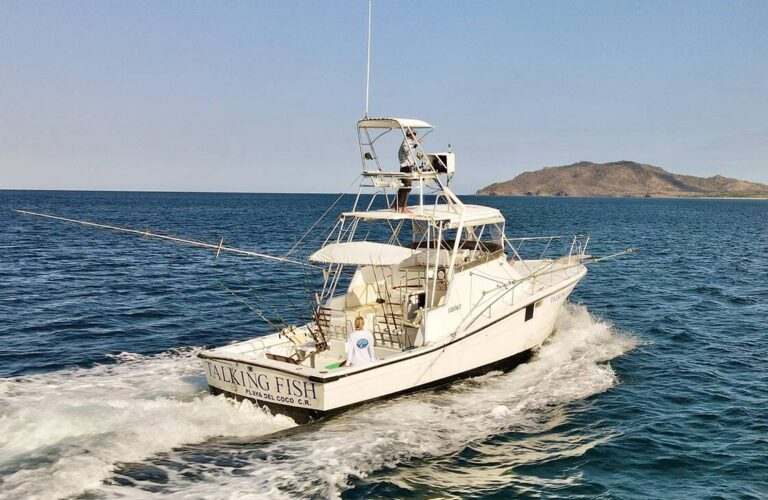 The Talking Fish is a 38′ Topaz Express, ready for your next fishing trip. It's equipped for both serious anglers and those just looking for a good day on the water.
Type: 38′ Topaz Express
Size: 38 Feet
Capacity: 7 people
Amenities: Roomy cockpit, Full-size fighting chair, Onboard bathroom with shower, Radio & navigation equipment.
The OutCast is a 27′ Dusky, a reliable choice for those looking to get a good catch. With its modern amenities and experienced crew, you're in for a memorable fishing day.
Type: 27′ Dusky
Size: 27 Feet
Capacity: 4 people
Amenities: Tower, Fighting chair, Spacious cockpit, Onboard bathroom, Radio & navigation equipment.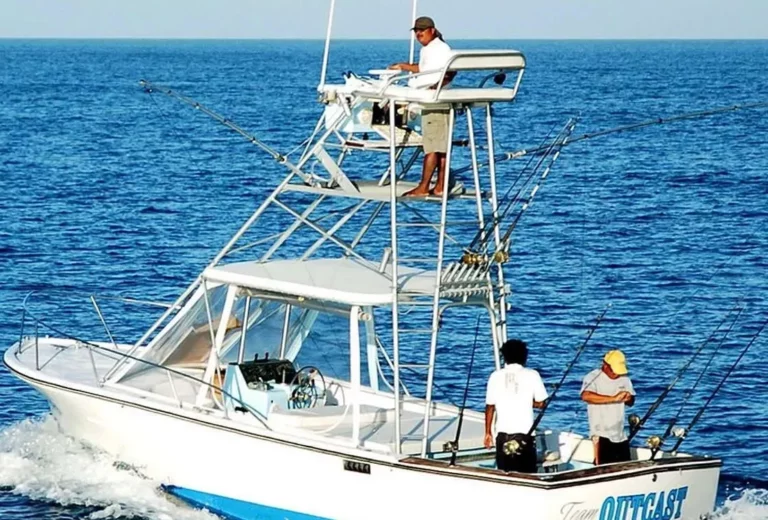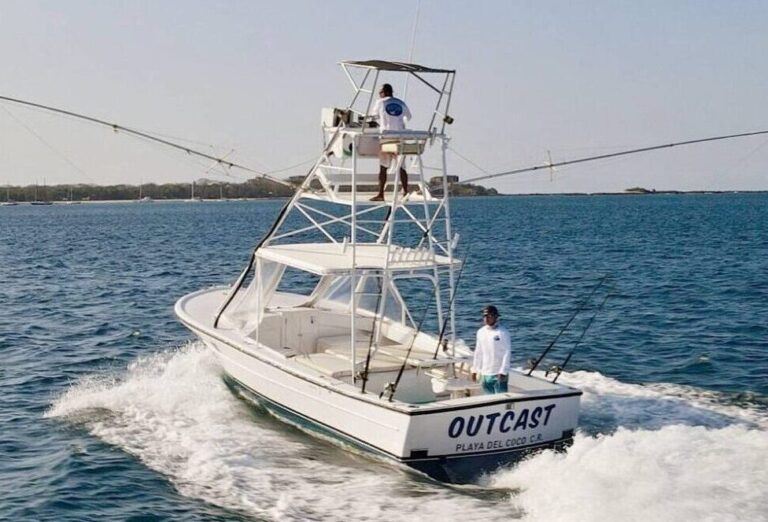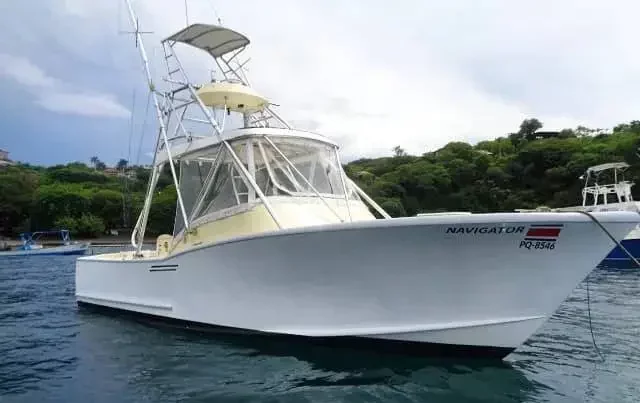 Hop on MAGALLEN, our 32-foot palm beach style vessel. Agile with Cummins diesel power, it's perfect for chasing marlin, sailfish, and roosterfish. Our expert crew ensures a thrilling catch experience.
Type: 32-foot Palm Beach Style
Size: 32 Feet
Capacity: 5 people
Amenities: Designed for big fish, agile performance.
Discover the Gulf of Papagayo aboard AGUACATE, our 30-foot V-style vessel. Equipped with twin Yamaha engines, a bathroom, and fresh water, it's designed for both safety and adventure. Ideal for those seeking a unique experience.
Type: V-style Boat
Size: 30 Feet
Capacity: Suitable for a small family
Amenities: Fresh water, bathroom, versatile for various activities.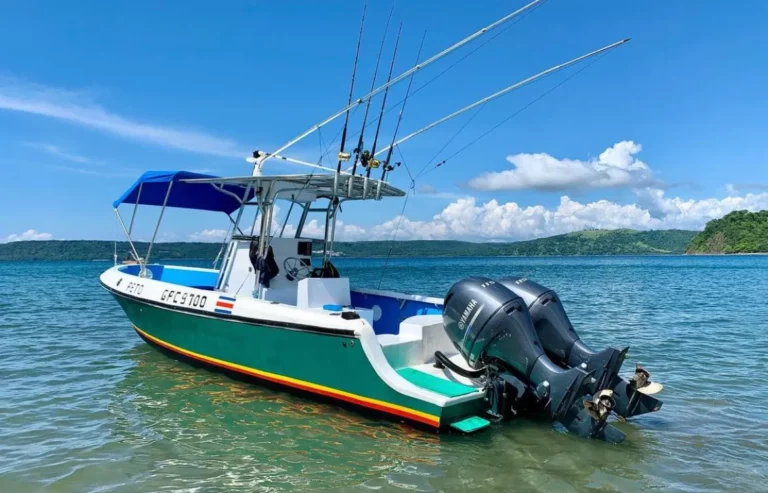 What our fishing clients say!
The Tulu Travel team were incredible to work with. We were able to create an unforgettable experience for our attendees during our most recent program in Costa Rica.

From the dinner recommendations to the activities, we couldn't have had a better experience for our over 100 attendees during our trip. I can't speak highly enough of Tulu Travel and can only recommend working with them on your next trip. Pelle and Johan truly do turn dreams into reality.
Tori Balkin
TransPerfect - Event Marketing Lead
"Their attention to detail during the planning phase, their constant focus on keeping us under budget, their patience with our staff to address every one of their inquiries and unique challenges, and their on-site assistance and inventive add-ons, make each trip more memorable than the last"
Alicia Wilsson
American Express
I recommend The Tulu team over and over again for your wedding planning! Pelle is so thoughtful, detail oriented, calm, professional, flexible, everything you would want in a planner for your big day! We had to reschedule our wedding few times and Pelle made the experience as stress free as possible. We were blown away at the gorgeous details in every aspect from the flowers, to the place settings, to the ambiance and cohesive look. Our wedding day was so special and I want to thank Tulu Travel and their whole team for a day we will never forget!
Daniel Kaplisnki