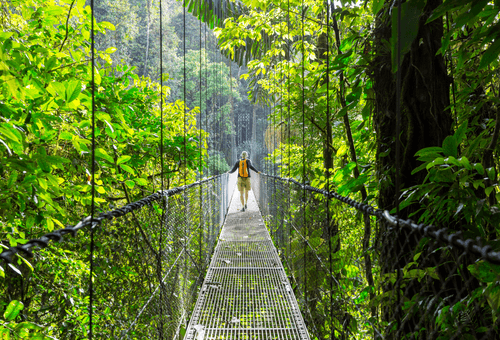 Discover Costa Rica with our Wild Life & Nature experts…
Our Nature packages have carefully been selected by our Nature Experts to guarantee you have the ultimate Costa Rican Nature Vacation.
Every hotel, tour & transportation has been handpicked and vetted in order to make the perfect Nature packages filled with various rainforests which are buzzing with fascinating animals such as toucans, monkeys, active volcano visits, and eye-poppingly electric blue waterfalls.
Our goal is simple: We want to create a unique experience that fits your Nature & wildlife interests which means we will customize any package for free until you are 100% happy.
With our 34 years of combined experience, no other travel agency can rival our passion for 100% guest Satisfaction… With Tulu nothing is impossible